Hiker Aron Ralston Of '127 Hours' Movie Fame Was Arrested For Suspected Domestic Violence In Denver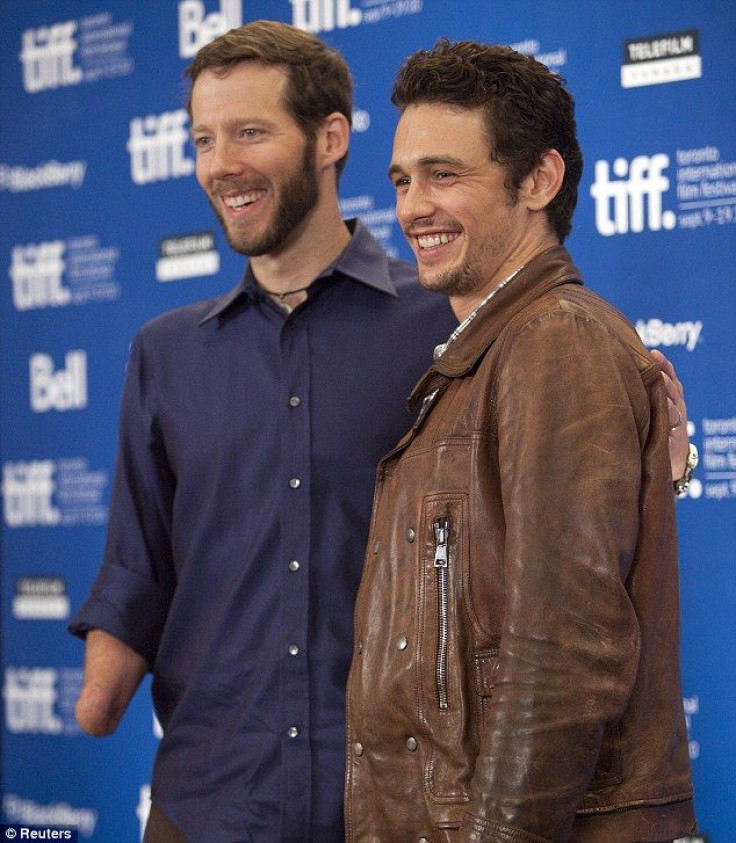 Aron Ralston, the American outdoorsman who inspired the movie "127 Hours" that chronicled his harrowing ordeal in Utah's Blue John Canyon, has been arrested on domestic violence charges.
According to a Denver Post report, Ralston was arrested Saturday night for alleged assault and "wrongs to minors" at the home of Vita Shannon, his 38-year-old girlfriend and mom of their infant son. Shannon was also arrested on a charge of wrongs to minors. A spokesman with the Denver Police Department told Reuters she could not provide details of the incident.
Ralston was being held in the Denver County jail and is due in court Monday. Under Colorado law, domestic violence suspects cannot be granted bail before appearing before a judge.
Ralston, an experienced hiker, made international headlines in April 2003 when he cut off his forearm to free himself, which was trapped under a dislodged boulder in a remote canyon close to the Canyonlands National Park in southeast Utah. Ralston was canyoneering alone at the time of the accident, which forced him to spend more than five days in the canyon before he freed himself by cutting off his forearm near the wrist with a pocket knife.
He detailed the harrowing ordeal in the bestselling book "Between a Rock and a Hard Place," which was made into the 2010 movie "127 Hours" that starred James Franco as Ralston and was nominated for six Academy Awards, including for best picture.
© Copyright IBTimes 2023. All rights reserved.