Hiker Found 12 Days After She Went Missing in Zion National Park
KEY POINTS
Missing woman was last seen Oct. 6 at the Zion National Park in Utah
A park visitor claimed they saw her within the park
The circumstances that led to her disappearance were not clear
A 38-year-old hiker was found alive 12 days after she went missing in Zion National Park, her family said Sunday.
California mom Holly Courtier was last seen Oct. 6 after she was dropped off by a private shuttle bus at the Utah park's grotto parking area. The experienced hiker was supposed to be picked up the same day in the afternoon but was nowhere to be found.
After Courtier went missing, her 19-year-old daughter, Kailey Chambers, said during an interview with ABC-affiliated station KABC that her mother had recently purchased a van to fulfill her dream of visiting national parks across the country. Chambers added Courtier lost her job as a nanny because of the pandemic and saw the opportunity as a silver lining to be able to spend more time on the trails.
"We're hopeful she did have water with her, but it is getting down to the final few days of survival without food," Chambers said in an emotional plea. "Don't give up, please keep fighting. We're looking for you, and we're going to find you. Don't give up on us."
The park had also posted about Courtier on Twitter.
According to CNN, the national park had then received credible information about Courtier's whereabouts. A park visitor claimed they saw her within the park, which led to her being found.
In a statement, Courtier's family and friends thanked everyone who poured in their efforts to find her. They also extended their gratitude toward park rangers and volunteers who gathered together to help out.
"This wouldn't have been possible without the network of people who came together. We are all just overwhelmed and grateful," said the Chambers-Courtier family. The circumstances that led to her disappearance were not clear.
Courtier was reunited with her family in the park, and left with them.
Zion National Park contains "high plateaus, a maze of narrow, deep, sandstone canyons, and the Virgin River and its tributaries." The park authorities advised on the website that people should avoid contact with the Virgin River, including all streams, and forbid dogs from drinking contaminated water. This advisory was released after toxic cyanotoxin bloom, which could affect the nervous system if ingested, was found in the water.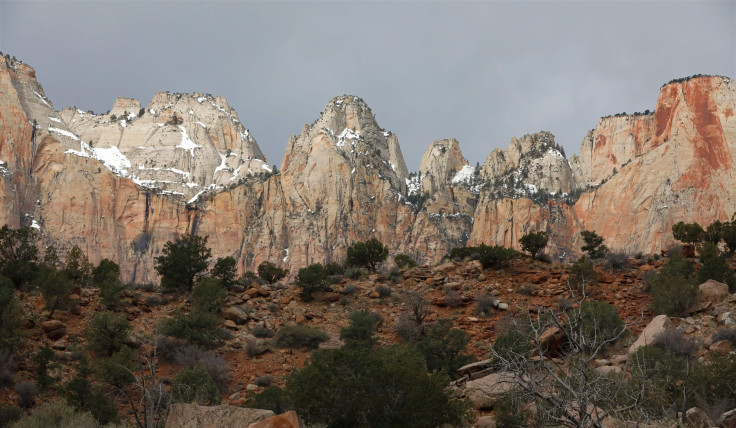 © Copyright IBTimes 2023. All rights reserved.