Hillary Clinton Email Scandal Update: FBI Investigation Complete; No Charges Against Clinton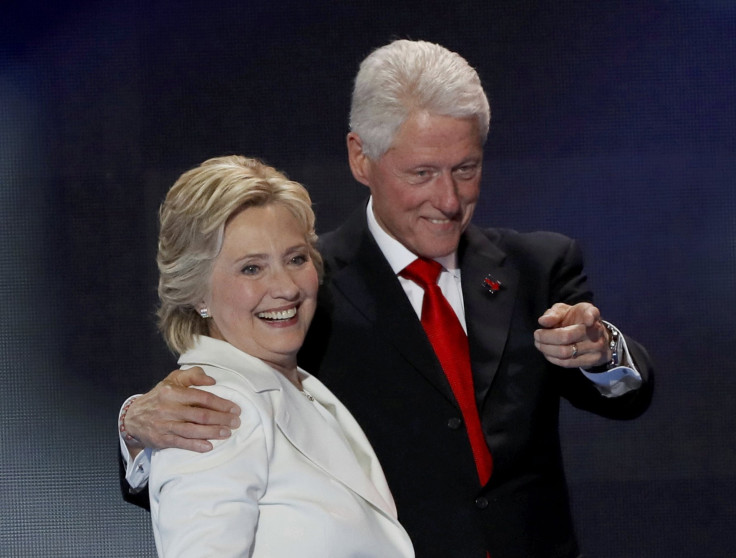 UPDATE: 5:26 p.m. EST — The Hill reported nearly all of the Hillary Clinton emails found on Anthony Weiner's laptop were duplicates, NBC News reported. Most had already been seen by investigators. Those that hadn't were not related to government business, NBC said.
Original story
The FBI said Sunday its examination of emails found on Anthony Weiner's computer has made no difference in its decision not to seek charges against Hillary Clinton for using a private email server while she was secretary of state.
In a letter to several congressional committee chairmen, FBI Director James Comey announced the FBI had not changed its July position, Rep. Jason Chaffetz, R-Utah, tweeted.
"Based on our review, we have not changed our conclusions that we expressed in July with respect to Secretary Clinton," Comey said.
The letter to eight committee chairmen said agents had been working around the clock to review some 650,000 emails found on a computer belonging to Weiner, the disgraced former New York congressman who is under investigation for allegedly sexting an underage North Carolina girl. He had shared the computer with estranged wife Huma Abedin, a top Clinton aide.
Comey little more than a week ago notified Congress the FBI had reopened its investigation of Clinton's server in light of the email trove but at the time said it had yet to be determined whether any of the emails were relevant to Clinton.
The announcement brought roars of outrage from Democrats, who accused Comey of interfering with the presidential election and demands the issue be cleared up before voting starts Tuesday. Comey initially said it was unlikely the investigation would be completed by then but put agents on the investigation around the clock.
Comey was accused of violating Justice Department policy by revealing the investigation, but defenders said he was caught in a bind — if he had withheld the information, he could have been accused of covering up an investigation.
Republicans pounced on the revelation, charging that electing Clinton president could send the country into a constitutional crisis should she find herself under criminal investigation for the handling of classified government emails through the use of her server.
With the FBI deciding against pursuing the investigation, the issue is moot.
© Copyright IBTimes 2023. All rights reserved.
FOLLOW MORE IBT NEWS ON THE BELOW CHANNELS