Hillary Clinton vs. Donald Trump In Arizona: Latest Polls Show Swing State Unimpressed By Border Wall Idea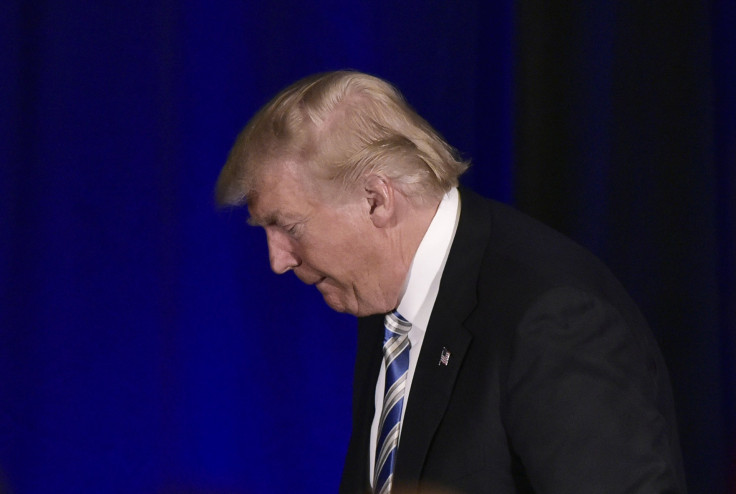 Republican presidential nominee Donald Trump has shouted since day one of his campaign about illegal immigration and his plan to erect a big wall along the southern border of the United States. But in Arizona, a border state that has seen many undocumented immigrants cross into the country, Trump's wall pitch has fallen flat with a majority of residents, Reuters reported Monday.
Arizona residents were asked if a wall along the southern border would be "an effective barrier or a waste of money" in a Reuters/Ipsos opinion survey. Roughly 47 percent chose "waste of money" while 34 percent went with "effective barrier." The remaining respondents picked neither. Most Arizonans also thought Trump's claim that Mexico would pay for the wall was "not realistic," Reuters reported.
Arizona Republicans were more supportive of the wall, with 57 percent choosing "effective barrier." But 21 percent still picked "waste of money."
Recent polling shows Trump has struggled in Arizona, which has voted Republican in all but one presidential election since 1952. An Arizona Republic/Morrison/Cronkite News poll last weekend showed Democratic nominee Hillary Clinton led Trump by five points, 43 percent to 38 percent. The Real Clear Politics average of polls has Clinton up 1.3 percentage points in Arizona in a four-way race. The polls-only election forecast from data-driven website FiveThirtyEight has the state effectively as a toss-up, projecting Monday that Clinton had a 55. 2 percent chance of winning the state while Trump had a 44.8 percent chance.
The Arizona Republic wrote an editorial last month endorsing Clinton, marking the first time ever the newspaper opted for a Democratic candidate. The editorial came out against Trump's hard-line immigration stances, saying Arizonans learned through a much-maligned 2010 law that required people to "show their papers" that such stances actually "did nothing to resolve real problems with undocumented immigration."
"Arizona understands that we don't need a repeat of that divisive, unproductive fiasco on the national level," the editorial read.
Most polling indicates Trump needs to turn the ship around quickly if he's to win on Nov. 8. The Real Clear Politics average of polls has him trailing by 5.8 percentage points nationally.
© Copyright IBTimes 2023. All rights reserved.