Historic California Wildfires Burn 'Well Over' 4 Million Acres Of Land
KEY POINTS
The 2020 California wildfires continue to break state records
On Sunday, the wildfires passed the 4-million-acre mark
Over 20 major wildfires are still ongoing in the state
The historic California wildfires have burned over 4 million acres of land in 2020 as of Sunday.
What started with the August lightning seige has now become a historic wildfire season that is still ongoing and has even brought about several rare firenadoes. On Sunday, the wildfires reached another unfortunate milestone by passing the 4-million-acre mark.
"Since the beginning of the year, there have been over 8,200 wildfires that have burned well over 4 million acres in California," CAL Fire said in Sunday's California Statewide Fire Summary.
Even with decades of official fire records, the 4-million-acre mark had not been met before.
"Since CAL FIRE officially began recording state responsibility fire figures in 1933, all large fire years have remained well below the 4 million acre mark for acreage burned, until now," CAL Fire said in a tweet. "This year is far from over and fire potential remains high."
This also means that the 2020 fire season has already more than doubled the state's previous record for the most land burned in a year in 2018, which logged 1.6 million acres, The Associated Press reports.
What's more, of the top 20 largest wildfires in California history, five are from 2020, with the August Complex Fire now topping the list. Unfortunately, this record-breaking fire is still ongoing with just 54% containment, so far burning over 990,000 acres of land, destroying 159 structures and claiming one life.
Several of the 2020 fires have also entered the records of the top 20 most destructive and top 20 deadliest wildfires in state history.
As of Oct. 4, over 16,500 firefighters are still battling 23 major wildfires using close to 1,700 fire engines and 111 aircraft. On Oct. 3, the department also responded to 27 new wildfires, all of which were fortunately brought to full containment.
In total, 8,454 structures have been destroyed and 31 fatalities related to the fires have been recorded.
Although wildfires are considered normal in California, the fire season in the state has been beginning earlier and ending later. The state has also been experiencing longer dry seasons, warmer temperatures and reduced snow pack, trends that have been attributed to climate change.
Fortunately, cooler temperatures and precipitation are expected within the week, hopefully pushing the battle in favor of the firefighters.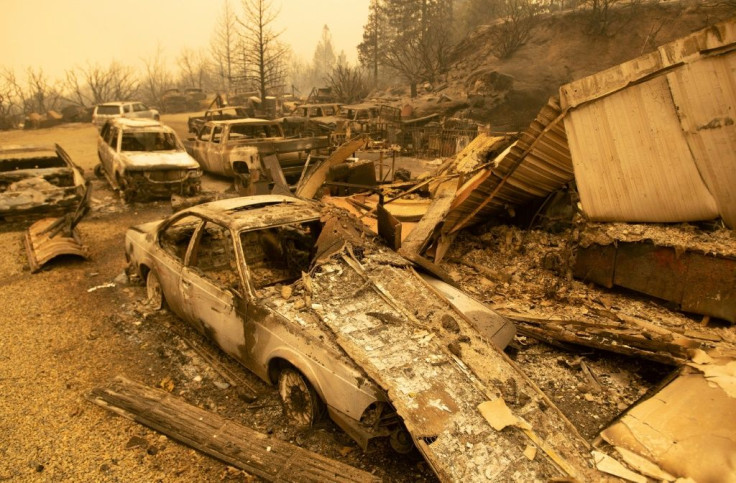 © Copyright IBTimes 2023. All rights reserved.