What Is A Firenado? Rare Phenomenon Occurred Three Times During 2020 California Wildfires
KEY POINTS
The three firenadoes formed between the Loyalton and Creek Fires burning through northern California
Firenadoes are one of the rare instances where a tornado forms without thunderstorm conditions
California's first reported taste of a firenado came during the 2018 Carr Fire near the border with Nevada
The California wildfires spawned a rare weather event three times since this year's fire season begain – firenadoes packing 65 mph to 125 mph winds.
CNN reported the first firenado took place during the Loyalton Fire on Aug. 15 with winds topping 65 mph. The other two confirmed firenadoes took place shortly after the Creek Fire began on Sept. 4 in Fresno County with one peaking around 125 mph and the other averaging 100 mph.
This leads to a fairly simple question – what is a firenado?
While firenadoes have occurred in in the past, they are rare. The classification is a more recent creation to help differentiate it from the somewhat more common fire whirl. Fire whirls are whirlwind events that typically happen during wildfires when strong winds and rising heat create a vortex, but they are not considered actual tornadoes.
Firenadoes, on the other hand, are considered true tornadoes thanks to a combination of strong winds and pyrocumulous clouds. Strong winds will typically whip the clouds up and, and when enough strength is developed, a tornado forms within the boundaries of a wildfire.
It's one of the few known instances of tornadoes forming without thunderstorm conditions.
California's first taste of a firenado was in 2018 when the Carr Fire burned through Shasta and Trinity counties. However, the first advisory was issued in August by the National Weather Service's Reno office as the Loyalton Fire intensified and pushed toward Nevada.
"Tornado warning issued on the Loyalton Fire near Roberts Canyon," NWS Reno said in a Twitter advisory. "Heed all orders by emergency managers and responding personnel. Stay away from the fire area!"
The two firenadoes during the Creek Fire also appeared to catch some meteorologists off guard.
"To have even one tornado within a fire is rare," CNN meteorologist Taylor Ward said. "Fires can lead to fire whirls – kind of like a dust devil – due to differential heating, but to get a tornado with winds of over 100 mph is quite unusual."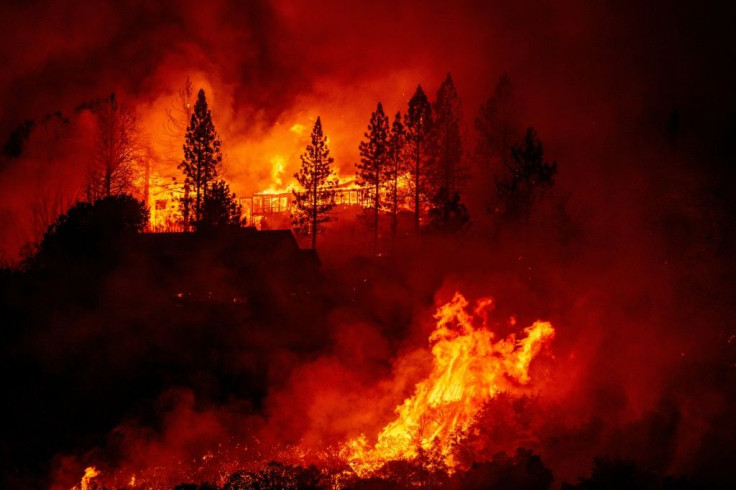 © Copyright IBTimes 2023. All rights reserved.
FOLLOW MORE IBT NEWS ON THE BELOW CHANNELS