A History Of Sex Comedies And The Revolution Of Females In Movies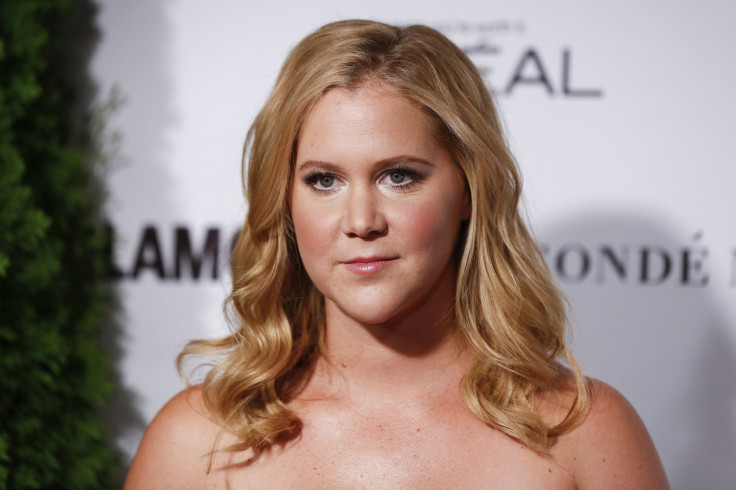 In shows such as Comedy Central's "Inside Amy Schumer" and "Broad City" and HBO's "Girls," female comedians have license to joke as frankly about their sex lives as male comedians have for years. And, at the South by Southwest Film Festival in Austin, Texas, this year, there was much more female agency found in sex comedies, both mainstream and independent.
To give you an example of the kind of sexual fare SXSW had programmed, let's look at a Season 2 episode of the Comedy Central show "Broad City" that aired Feb. 4. In "Knockoffs," Abbi (Abbi Jacobson) finally landed a date with her across-the-hall neighbor, Jeremy (Stephen Schneider). On the romantic night of Abbi's dreams, Jeremy asked her to perform a sex act she finds pretty shocking. Taken aback by the request, Abbi first calls for advice from her best friend Ilana (Ilana Glazer) and then is able to enjoy her night with her new partner.
Historically, sex comedies have been all about the boys. The teenage sexcoms of 1960s filmdom, such as Alta Vista Productions' "Beach Blanket Bingo" and American International Pictures' "How to Stuff a Wild Bikini," were staples in the era of drive-in movie theaters. Made shortly before the demise of the Motion Picture Production Code and unbothered by the political unrest of the '60s, these bubbly comedies featured copious scenes of young women dancing in bikinis (a relatively new swimwear style at the time) for young male audiences.
When porn chic became all the rage in the 1970s with the release of titles such as "Debbie Does Dallas," "Deep Throat" and "The Devil in Miss Jones," the films had frivolous premises designed to facilitate sex between the characters. By and large, these movies were produced by men for men.
In the 1980s, the rise of Reagan conservatives and videocassette recorders (Betamax and VHS) toppled porn's pop-culture cachet. Sexcoms regressed into the realm of coming-of-age misadventures such as "Porky's," "Revenge of the Nerds" and "Risky Business." Meanwhile, Woody Allen's neurotically flavored films "Annie Hall," "Manhattan" and "Hannah and Her Sisters" provided viewing alternatives for mature adults while spanning the period from the '70s to the '80s.
Sexcoms in the 1990s upped the ante only slightly, with the likes of "American Pie" and "There's Something About Mary" adding more grossness to the mix of situational setups intended to humiliate its protagonists. The sexcom revolution was first televised with HBO's "Sex and the City." The series about four well-to-do Manhattan women navigating love and lust in the big city was revolutionary in its depiction of female sexuality.
"Girls" executive producer Judd Apatow has done his part to revitalize the sexcom genre with hits such as "Knocked Up" and "The 40-Year-Old Virgin." The director's forthcoming film, "Trainwreck," written by Amy Schumer, is unabashedly candid about Amy's (Amy Schumer) adverse reactions to committed relationships and her long line of partners. Her beau, Aaron (Bill Hader), pretends her sexual history doesn't bother him, but he can't help but ask for details when the pair argues. It's like the scene in "Clerks" where Dante (Brain O'Halloran) can't look past his girlfriend's sex history, and director Kevin Smith mocks Dante's hypocritical stance. Apatow and Schumer also pay tribute to Woody Allen's earlier work by recreating his shadow-lit shot in "Manhattan" and making it the scene where Amy and her boyfriend share a special sexcom movie moment.
In "A Wonderful Cloud," director and star Eugene Kotlyarenko begins his film with a shot of himself performing oral sex on his current girlfriend. The relationship comedy has some real-life basis (Kotlyarenko and lead actress Kate Lyn Sheil were a couple some time ago), but it veers from reality to explore whether one ever moves on from a deep relationship. The movie is fluid enough to spend time with its male protagonist and his neighbor Vish (Vishwam Velandy) sharing an in-depth conversation about matters urological while making room for passionate scenes between Kotlyarenko and Sheil.
Another SXSW surprise was the Australian charmer from director Josh Lawson, "The Little Death." Kind of like the love child of Woody Allen's "Everything You Always Wanted to Know About Sex *But Were Afraid to Ask" and Richard Curtis' "Love Actually," "The Little Death" follows five Sydney couples as they attempt new ways to improve their sex lives. The zany comedy sneaks in a very real discussion of kinks and how to navigate your partner's preferences for mutual pleasure.
Whether films or TV series graphically depict their sexual content today or frankly talk about unmentionable sexual activities a generation ago, there has been a revolution in sex in movies and TV shows. No longer do heterosexual men have all the fun, as women and lesbian, gay, bisexual, transgender and questioning people are beginning to find success on-screen. Sex comedies have a long history that will only get more interesting as more diverse voices tell their stories.
© Copyright IBTimes 2022. All rights reserved.
FOLLOW MORE IBT NEWS ON THE BELOW CHANNELS