A Hit For 90's RTS Fans, 'Close Combat: The Bloody First' Is Genuinely Fun
There was a time when RTS games were dominating the PC world. There is no doubt that titles like StarCraft, Generals and Red Alert 2 paved the way for the future of strategy platforms.
I've recently played a chunk of new-gen RTS and sad to say, many of the titles suffer from over-complication. I've only enjoyed a handful; Tiny Metal: Full Metal Rumble, Flotsam and Total War: Three Kingdoms, to name a few.
But gaming is subjective as they say, and my taste is currently tailored to classic RTS gameplay, except for Frostpunk and Shadow Tactics: Blades of the Shogun.
It's a picky genre, to be honest, but to find the real gems, you have to play them through past the intro menu. Meanwhile, after four long years of teasing, teasers and release dates; Slitherine has finally published Close Combat: The Bloody First.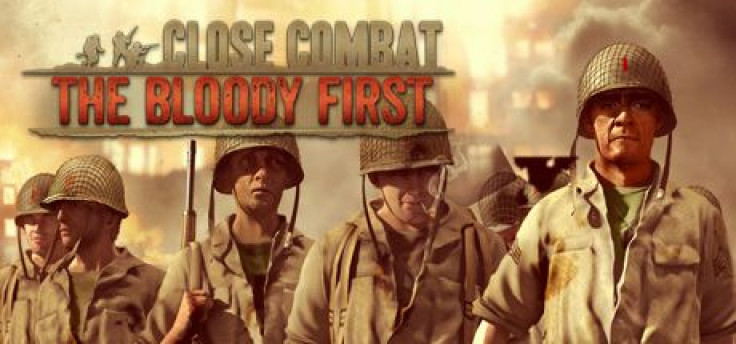 At first glance, the tabletop strategy war game isn't as flashy nor as big as some its counterparts; even the intro seems low-profile to me. However, beyond that lies an experience that was polished and perfected in the four-year delay.
.
The fiddly tabletop wargame isn't anything close to Company of Heroes. But for a 90's gamer like myself, it's a tactical nostalgic trip that takes you back to the basics of RTS with a little sophistication from 2019.
The maps, the terrain, the atmosphere puts you in a realm of pure awesomeness. The way the game was made lets you feel the magnitude of every situation, as a commander of a teeny tiny army that's hell-bent on kicking Nazi arse.
I haven't immersed myself yet, but at first glance, every soldier has a unique name and personality. It's weird, but when one of your men dies, you feel a sense of guilt or even failure. At this point, the immersion you get from playing missions one to five makes the game very attractive to fans of real-time strategy.
The game itself is 36 campaigns long and each level has a unique circumstance that you must study to preserve your soldiers. From North Africa, Sicily and France, Slitherine set this game up for fans of old-time RTS and the current generation.
I haven't had the time yet to finish the game, but if you're interested, it's available at Steam and GOG for $40. I warn you: you'll get hooked.
(The opinions here are the author's)
© Copyright IBTimes 2022. All rights reserved.
FOLLOW MORE IBT NEWS ON THE BELOW CHANNELS