HMD Global Trademarks Nokia 8 Sirocco, Expected To Launch At MWC 2018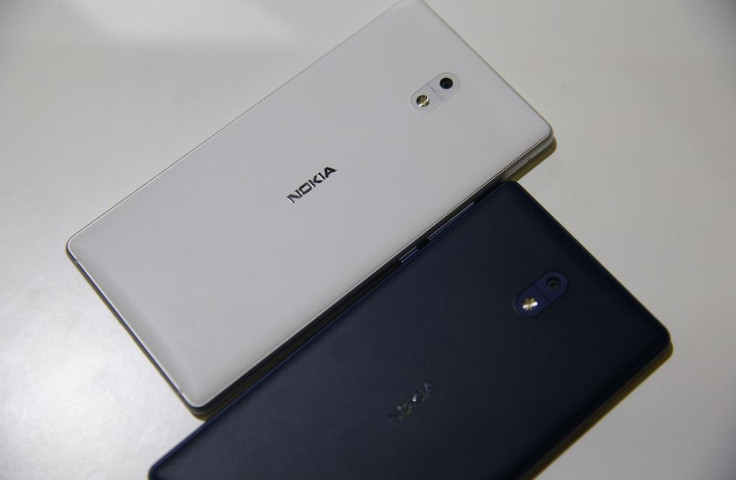 HMD Global is expected to make several Nokia phone announcements at MWC 2018 in Barcelona later this month. It looks like one of those phones will be a resurrection of Nokia's Sirocco brand.
HMD Global has trademarked a new Nokia phone with a model number TA-1005 as the Nokia 8 Sirocco. Back in 2006, there was the Nokia 8800 Sirocco, a premium version of the Nokia 8800. It's now being speculated that the Nokia 8 Sirocco may be the premium variant of the original Nokia 8, which was released last year. The model number TA-1005 was originally believed to be attached to the new Nokia 9 flagship, as pointed out by GSM Arena.
The Nokia 8800 Sirocco featured a glossy steel body and a 262K color TFT display that has a sapphire glass covering, according to Android Authority. Meanwhile, the Nokia 8 Sirocco is expected to feature an OLED display supplied by LG. The 2017 Nokia 8 only featured IPS LCD display.
The specs of the Nokia 8 Sirocco may have also been confirmed by the FCC back in December. The device is said to be powered by the Qualcomm Snapdragon 835 processor with 128GB of storage and a 3,250mAh battery. The device is also listed as having dual 13MP+12MP cameras on its back and dual front-facing cameras. No information was given on what sensors the front-facing cameras will have, but it's likely that Zeiss Optics will co-develop all of the cameras on the phone.
As for the rest of the Nokia 8 Sirocco's specs, it's expected to be the same as the 2017 Nokia 8. The new Sirocco model seems more like a mid-season upgrade rather than a new model. It would have been better if the device was powered by the Snapdragon 845 rather than the 835, but maybe HMD is reserving that for the Nokia 9.
HMD is no stranger to resurrecting classic Nokia brands. The company already did that with the Nokia 3310, which already has 3G and 4G LTE variants and has proven to be quite popular. With the Nokia 8 Sirocco, it seems like HMD already has a strategy in place to keep the Nokia brand alive and relevant.
The Nokia 8 Sirocco will likely be announced during MWC 2018 in Barcelona, along with the Nokia 9 Android flagship phone and the Nokia 7 Plus. HMD Global has already said that fans should expect some "awesome" announcements during the event.
© Copyright IBTimes 2023. All rights reserved.