Holiday Gift Ideas For Men And Women: 30 Unique Presents For Every Budget
There's just two weeks left until Christmas Eve. 2022 which means its time to get your holiday shopping done. From a grocery service subscription, to computers, toothbrushes and so much more, we've got a great gift idea for everyone on your shopping list.
2023 Desk Accessories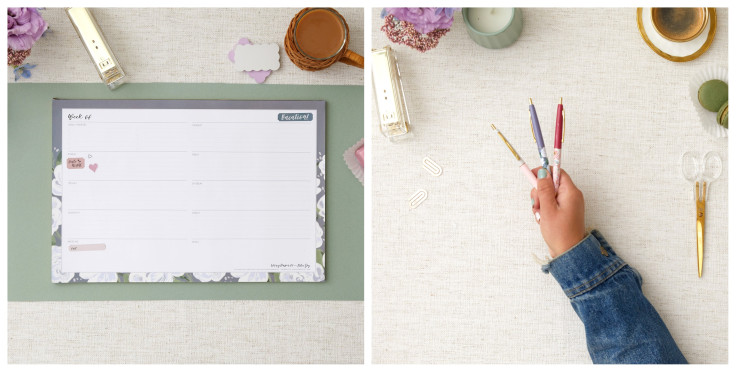 Help those you love stay organized in the new year with beautifully designed desk accessories from Ivory Paper Co. This Target-based brand offers stunning calendars and coordinating pens at an affordable price. We recommend the 2023 Monthly Wall Calendar in Celine Navy ($12.99) and a matching three-pack of Ballpoint Retro Pens ($4.99). Check out the full collection here.
Skin Therapy Wand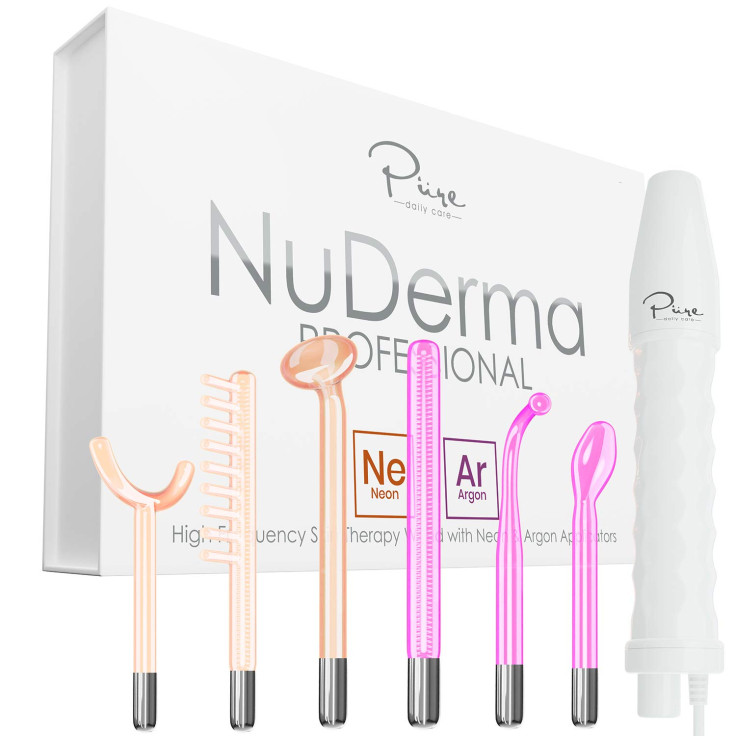 Skincare is about more than just applying lotions and serums. The Professional Skin Therapy Wand from NuDerma ($99.95) is skin therapy your recipient can use in the comfort of their own home. Using six wands and three glass applicators, the wand's use of the natural healing power of high frequency energy helps improve skin appearance by oxygenating and energizing its various layers. This product, which can also be used on the arms, neck, and scalp, also better helps beauty products absorb into the skin to get the best bang for your buck.
Leather Care Set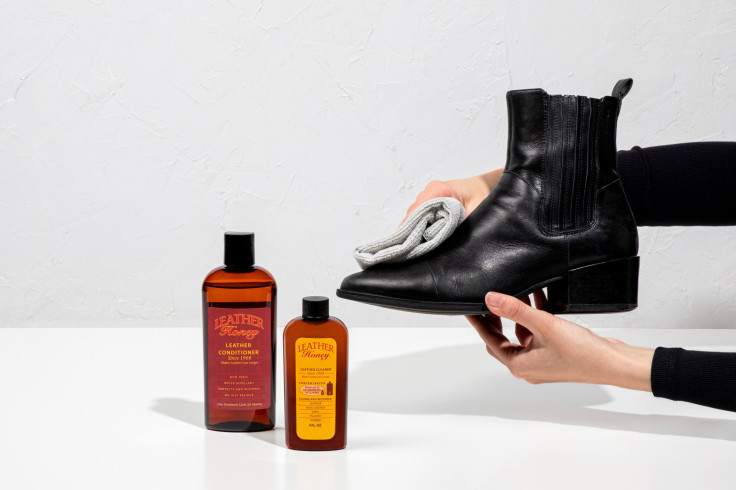 Whether they love to keep their car looking fresh or they're just looking to spruce up their home furnishings and accessories, Leather Honey is a practical gift to give this holiday. The brand's all-in-one Leather Care Kit ($43.99) comes complete with one 8-ounce bottle of leather conditioner, one 8-ounce bottle of leather cleaner, and two lint-free application cloths, everything you need to keep leather goods clean and in like-new condition. Gift givers can also have peace of mind knowing the set contains non-toxic ingredients.
Aromatherapy Slippers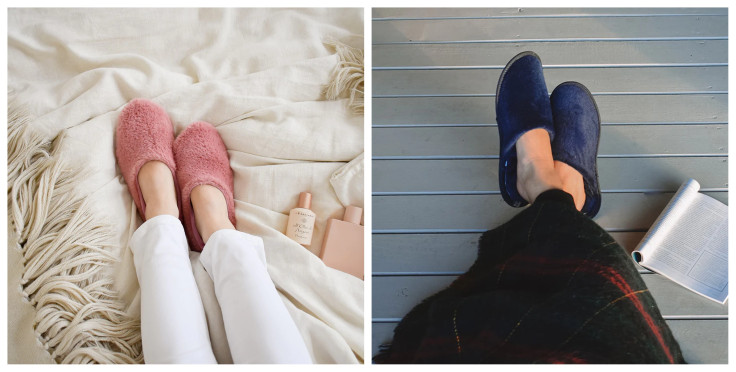 Elevate the common holiday gift of a new pair of slippers by gifting him or her a pair of aromatherapy slippers from Pantuss. Unlike other slipper brands, Pantuss shoes have removable insoles filled with lavender flowers and seeds which can be microwaved for an at-home spa experience. Pantuss Ballerinas, available in multiple colors in sizes 5-6 to 9.5-10, and Men Slid Ons, for sale in Gray and Dark Blue in sizes 7-8 to 10.5-11.5, retail for $48 a pair.
Stylish Diaper Bag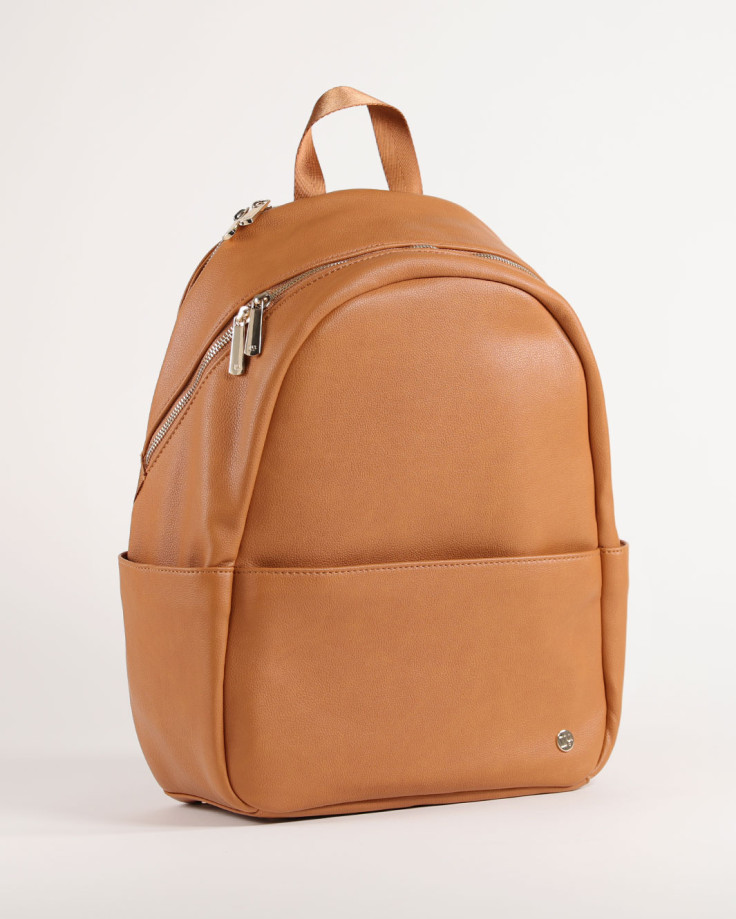 Get the new parents in your life a bag that will help them better manage their little one. The beautifully constructed Skyline Backpack from Little Unicorn ($140) is a stylish solution to carrying everything a baby needs on-the-go. Each vegan leather bag, available in four colors with the option to choose from Gold, Brushed Nickel, Dark Gunmetal hardware, contains five spacious storage compartments, a matching wipeable changing pad, and two bottle pockets while also remaining lightweight. Check out the full line here.
Air Purifier Combo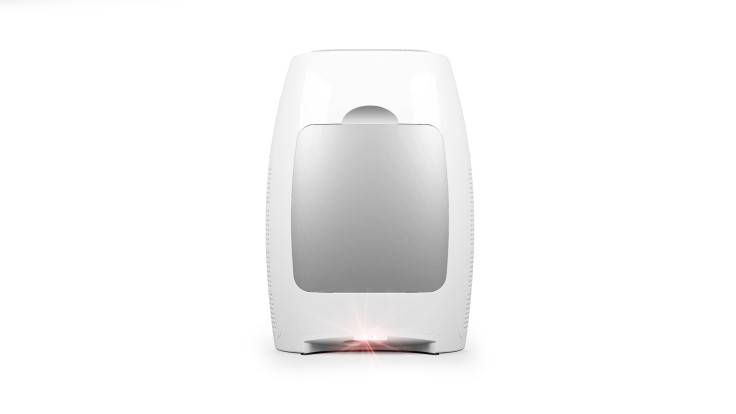 Keep their home looking and feeling fresh with a combination vacuum and air purifier. The EyeVac Air ($169) improves air quality all year long by using true HEPA H-13 filtration to rid up to 99.7% of air pollutants while also absorbing common odors using activated carbon. This powerful device also removes dirt and debris from floors using infrared sensors to detect when sweeping is occurring near the unit. Available in Black and White.
Classic Tumbler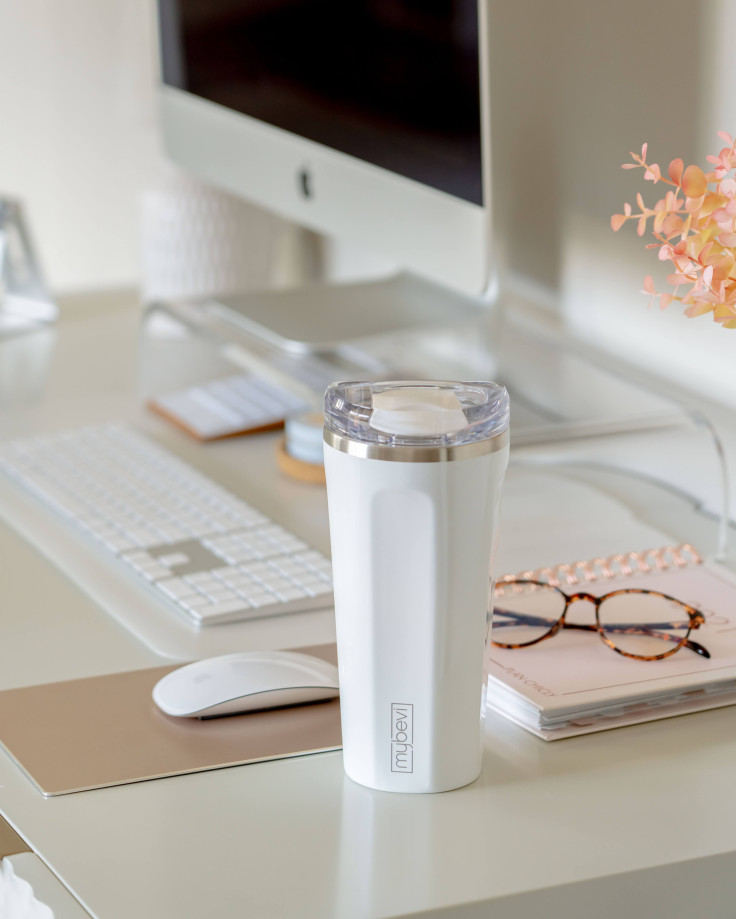 Who wouldn't want a stunning new cup for Christmas? MyBevi has mastered the appearance of the classic tapered body style tumbler with its MyBevi 20-ounce Quatro ($20). Available in a striking glossy White, the subdued Grey and Midnight Black, as well as bright colors such as Fuchsia and Turquoise, this cup, which comes with a slide tab closure and compatible straw hole, will not let you down. The vacuum-insulated tumbler contains thick stainless steel outer and inner walls to truly keep hot drinks hot and cold drinks cold for hours.
Home Bread Maker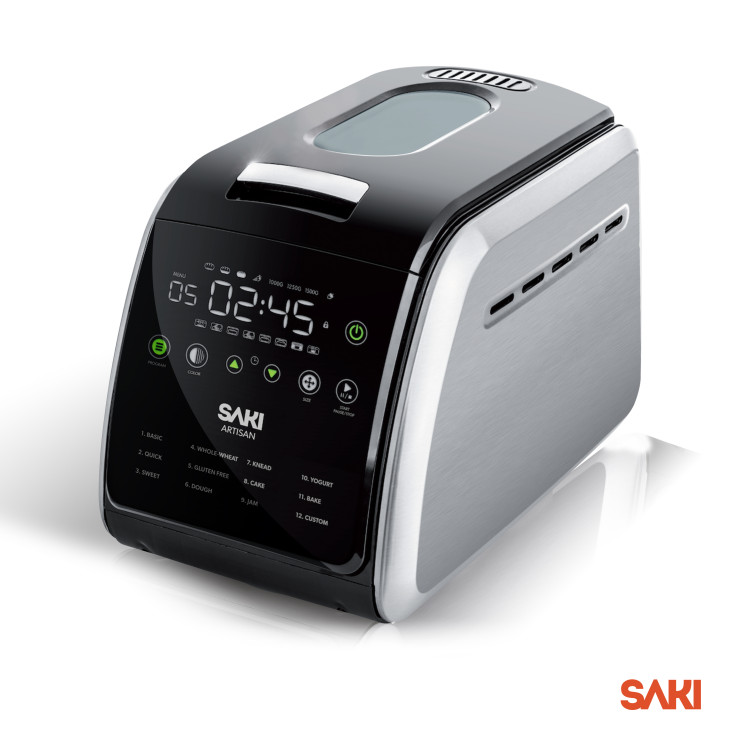 With grocery prices continuing to rise, the gift of a Saki Bread Maker ($144) will keep giving long after the holidays are over. Even the most novice bakers can craft the perfect loaf of bread using the genius technology a Saki Bread Maker provides. Simply add in your ingredients, set a timer, choose your loaf size and crust-color preferences using the touchscreen display, and you're done. There's no kneading, mess cleanup, or mixing needed. In just a few hours, fresh bread will be ready to enjoy made exactly to the user's preference.
Premade Jello Shots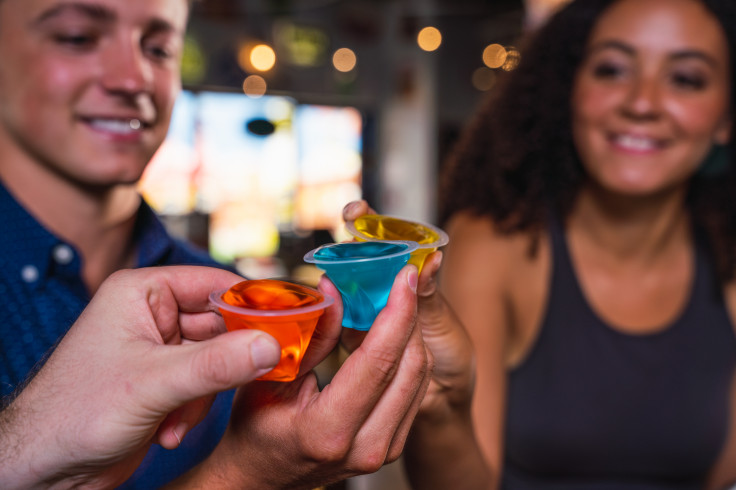 Get the holiday party started with an original pack of SLRRRP Shots. Far tastier than any side dish you could bring to the next event, the O.G. Flavors 20-Pack contains five deliciously fruity flavors such as Strawberry Slammer and Watermelon Wiggler. Made with 13% premium vodka, these shots pack a real punch while also being gluten-fee and vegetarian friendly. Serve your SLURRP shots chilled for the best experience. Prices vary by location. Find a retailer nearest to you here.
Holiday Gift Box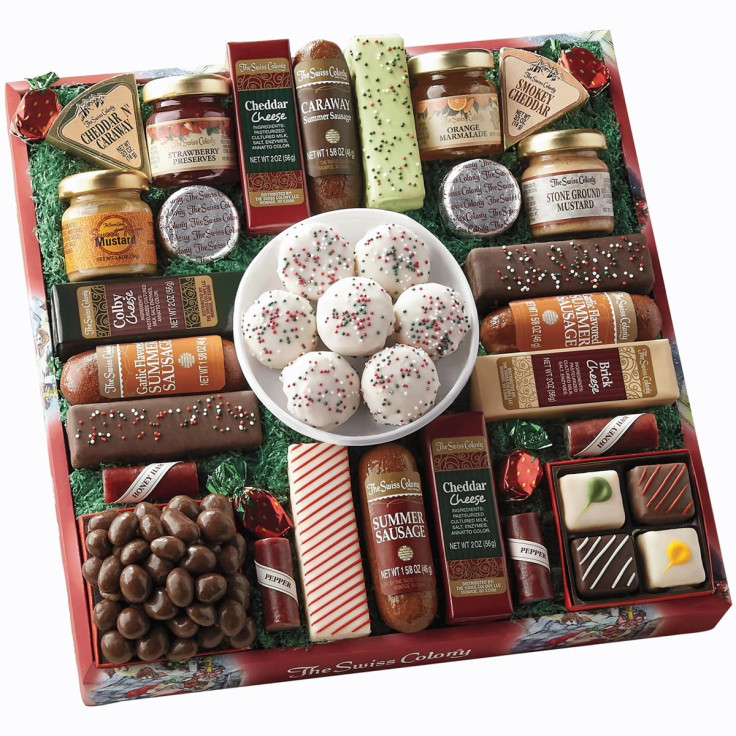 When you purchase a gift box from Eku Box, you're not just getting the beautiful contents, you're getting a complete holiday experience. Eku Box has elevated the gift box game by wrapping each delivery in fresh winter greens. Inside each package are high-quality items each selected to perfectly fit the theme of your selected box. We recommend the Sweet & Sparkle ($79), which includes one Sparkling Cuvée candle from Voluspa, mini truffles from Sweet Bean, and a coordinating rose gold mini notebook with a ballpoint pen from Poketo.
Stylish Storage Containers
Help your loved ones get organized before 2023 begins using Superio Brand's new The Ribbed Collection of decorative organizational bins. Available in a multitude of colors to match every esthetic from sleek White to stunning Lilac, and sizes ranging from 1.5-liters to 22-liters, there is a stylish storage solution for everyone to choose from. We recommend snagging the Set of 4 Ribbed Storage Bins ($22.99).
Spinning Sprayhead Coffee Maker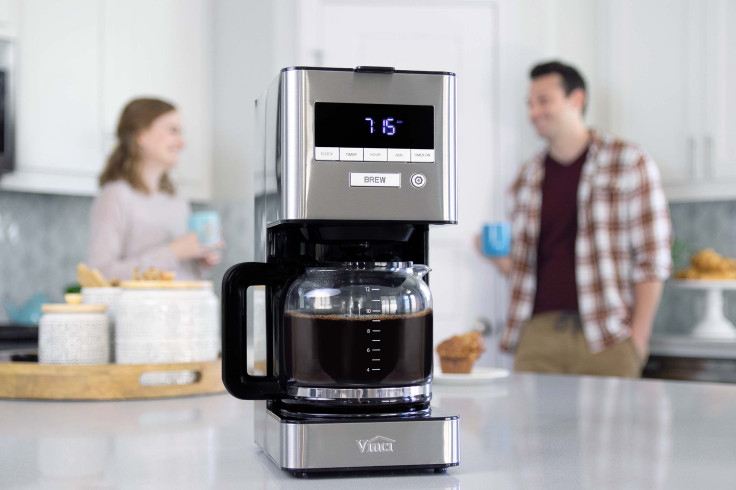 Let them enjoy real coffee at home with Vinci Houseware's Spinning Sprayhead Coffee Maker ($129). Featuring dispersion technology, this machine does what other at-home machines lack in that it equally distributes water with high brewing temperatures to make for a superior tasting cup of coffee. Compact and sleek in design, this machine brews up to a 12-cup carafe per use, and also comes with an optionable wake-to-brew feature, a programmable warmer, and so much more.
Electronic Toothbrush Duo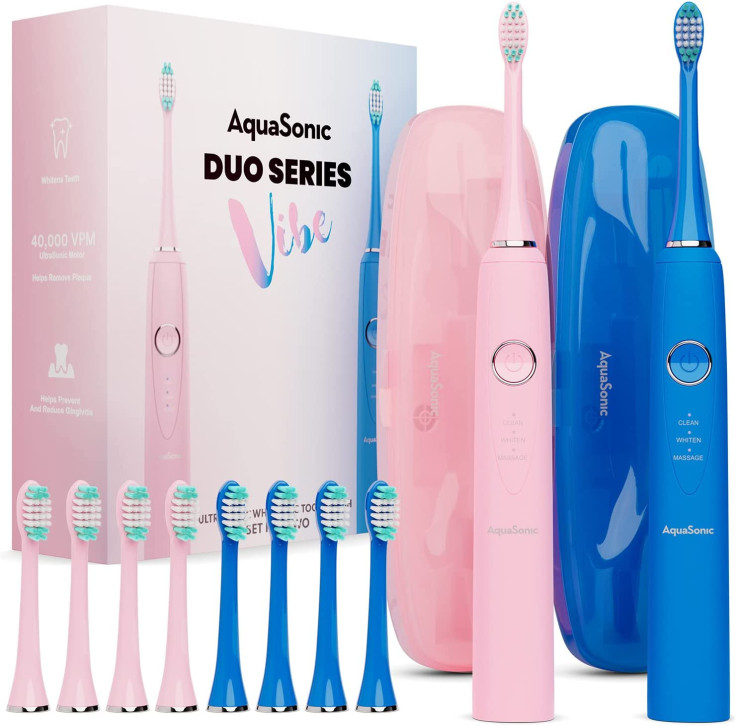 If you're looking for a great couple gift, consider this useful option. The AquaSonic Vibe Duo ($59.95) comes with two electric toothbrushes – one pink and one blue – that each offer a powerful 40,000 ultrasonic vibrations per minute of use. Brushers can expect a wide range of options available from a teeth whitening mode to a sensitive gum health mode. Each toothbrush has a 30-day battery life and the set comes equipped with 10 replacement brush heads as well as hard shell travel cases.
Temperature-Regulating Bedding
Turn their bedroom into a sleep sanctuary with new bedding from Luxome's ClimaSense line. The ClimaSense Comforter ($240) is extra plush and comfortable, and unlike most comforters, uses technology to help regulate each user's temperature for a more comfortable rest. Used in conjunction with a ClimaSense Duvet Cover (we recommend the silky soft Bamboo Viscose option) you're gifting a sleep oasis.
Multi-Use Tool
Those looking for a completely unique stocking stuffer should check out Geekey ($22.99). This handheld tool, made of 420 stainless steel, contains everything a handy man needs-- from a bottle opener, to a wire stripper, protractor, a ¼ inch bit driver, a smoking bowl and so much more. Its ultra compact design makes it perfect for on-the-go use.
Fashionable Fanny Pack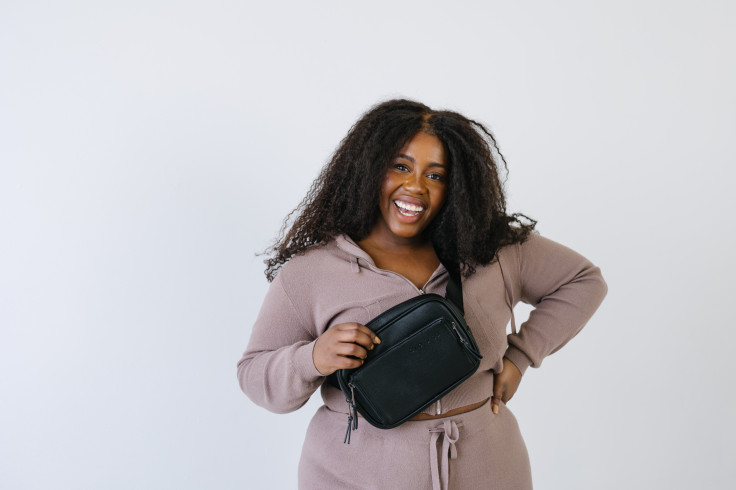 Hand's free bags are currently all the rage and you won't find better quality than Ayla & Co.'s seriously stylish Fanny Pack ($79). Made from a parental-friendly brand, this hip bag has enough space to keep everything you need close while also offering the fashionable appearance most bag-users crave. The fanny pack also includes a removable credit card wallet, key leash, and a pocket designed for a power bank battery to connect to your phone. Talk about convenience.
Wet Storage Bag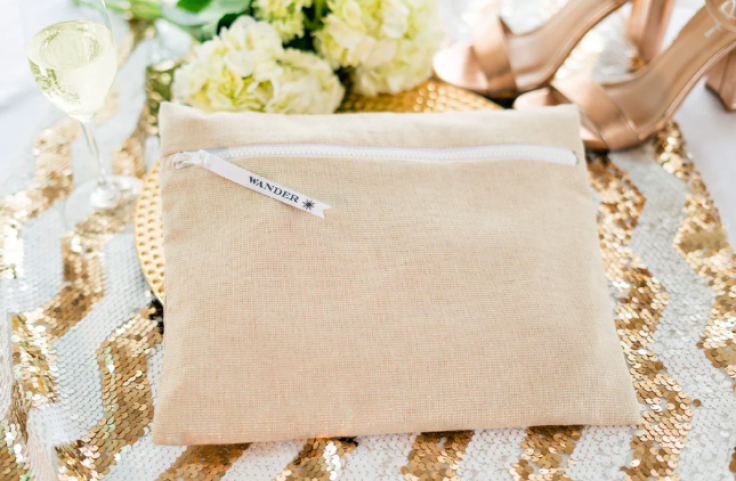 Wander & Perch's Wet Bag is something everyone needs in their life, they just don't know it yet! Perfect to keep in a car or purse whenever life throws a curveball, the Wander Wet Bag ($44) is waterproof and made to hold pool attire, workout clothes, or just necessities users are looking to keep clean and dry. Sized 12.5" x 10.5", this bag is also eco-friendly and machine washable.
Gateway Notebook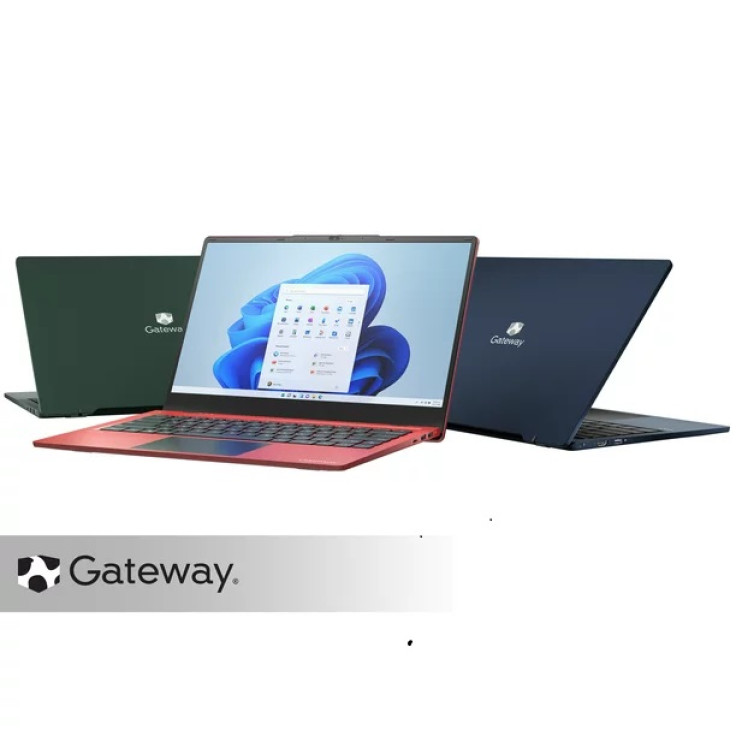 With many people still working from home or on a hybrid schedule, consider giving them a brand new place to conduct business. Gateway's Ultra Slim 15.6" Notebook ($328) offers a remarkable display, thanks to Radeon Vega Graphics, and crystal clear audio that has been tuned by THX. Each notebook comes with 8 GB memory RAM, a built-in Bluetooth microphone, front-facing camera, and touchpad, and is made to host up to 10 hours of battery life per charge. This computer is also easily portable, only weighing four pounds.
First-Aid Kit
The gift of safety cannot be understated and MyMedic's MyFAK First Aid Kit ($119.96) has everything anyone would ever need in the case of an emergency. Cut your finger? The standard kit provides supplies from bandaids to gauze pads. Out of the house and in need of medication? MyFAK comes with multiple pills, from aspirin to dramamine. Find yourself in a situation where someone needs CPR? You're covered there too with the pack's included CPR barrier to prevent transmission of disease. Whatever life will throw at you, MyMedic's emergency kit will have you covered.
Clean Shampoo & Conditioner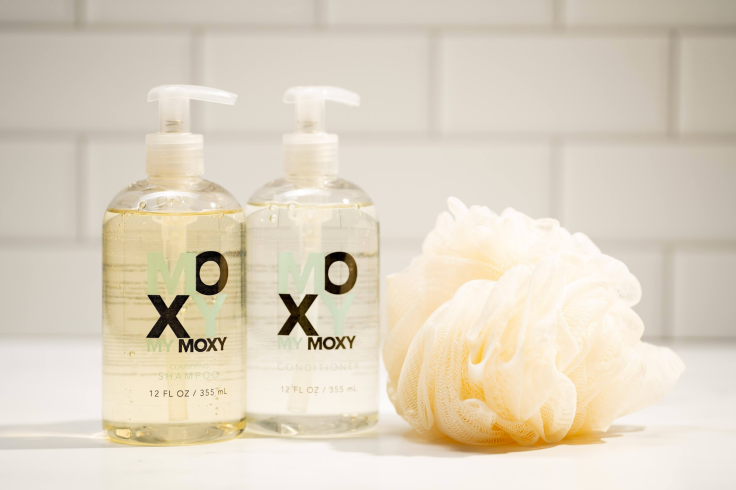 Getting clean and soft hair doesn't have to mean using the products you'd find in your local store. My Moxy provides Clarifying Shampoo and luxurious clear Conditioner ($16 each) that not only do their jobs, but do it without any sulfates, parabens, silicone, ethanol or other chemicals that most brands utilize. The natural Clarifying Shampoo is designed to remove daily buildup from your roots while also leaving moisture intact while the Conditioner uses water-soluble ingredients to weightlessly soften and strength hair while also leaving locks frizz-free.
Electric Tea Kettle
Elevate their kitchen appliance and tea game with the glass Electric Tea Kettle ($39.99) from Uber Appliances. This touch-operation machine has a 1.8L cordless pot and allows the drinker to make as much or as little tea as they prefer per use. It is also equipped with a 1500 Watt heating element to bring water to a boil in five minutes or less. The kettle comes an auto shut-off feature after boiling temperature is reached, a locking mechanism to prevent spills during pouring, and even better yet, the pot is dishwasher-safe.
Fire Pit Gear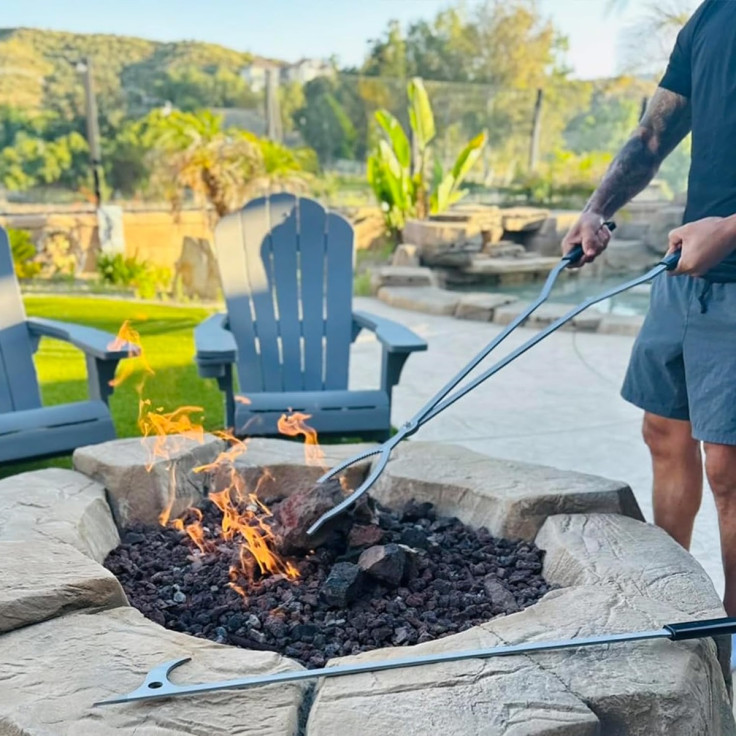 Anyone with a fire pit will appreciate the handy tool that is Pit Command's Commander. This three-in-one carbon steel tool comes with an axe-like chopper to split up wood, a poker to reposition pits, and a serrated hook to roll logs. At 30-inches long, this 2-pound tool, which comes with molded grips for safety, is designed for large fire pits and bonfires. Available in Black, Orange, Green and the striking Oxblood Red.
Magnetic Flask And Cup Set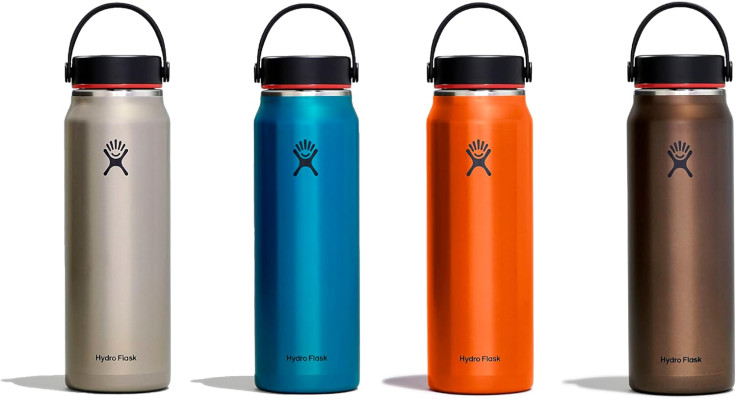 Flasks just got fancy. High Camp Flasks has developed a premium, handheld three-piece bar set with its Firelight 750 Flask ($125). Each set comes with two 6-Shooter tumblers, which secure to the flask with an impressive magnetic locking system, and a 750ml vacuum-insulated and temperature-controlled flask, which can fit an entire bottle of wine. Available in stainless steel and colorful finishes, customers can also opt in to add a custom laser engraving to their product of choice.
Solar-Powered Portable Fan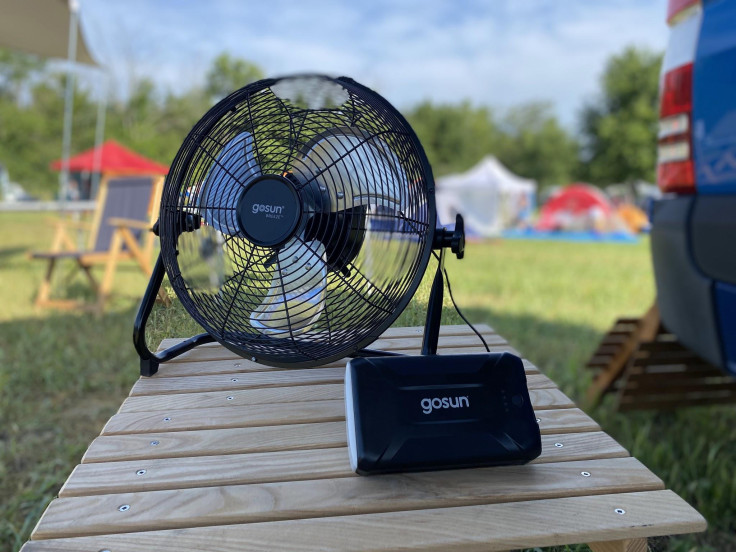 Those who choose to use fans year round will enjoy the ease of a portable solar-powered fan from GoSun. The Breeze Pro ($199) is unique in that it can run off of any 12-volt power source, like a car or a boat. It can also be used in conjunction with GoSun's Solar Chargers. Complete with a 360-degree tilting head for ultimate space cooling, the fan can run on various speed controls and is also quiet, using about 60dB during use.
Electric Bike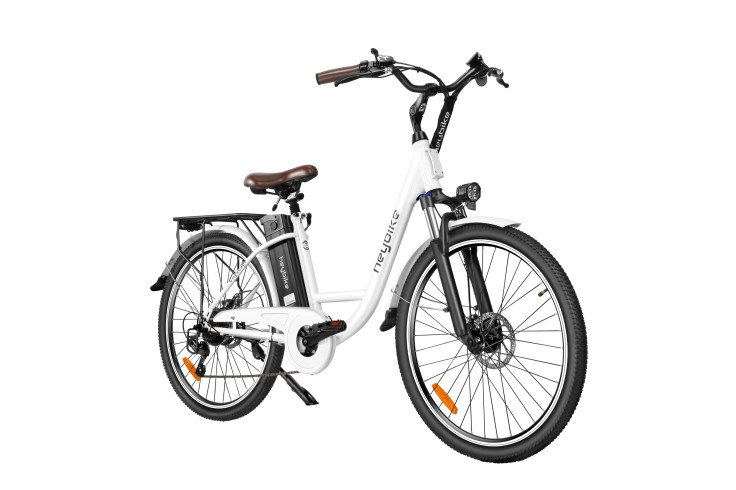 A bike of the future is undoubtedly an amazing holiday gift. While there are several Heybike models to choose from, we recommend the Cityscape. Starting at $699 on Amazon, this commuting bike offers serious power, reaching speeds of up to 19 MPH with its powerful 350W motor. Each charge provides up to 40 miles of ride time using pedal assist, which is just one the working modes to choose from.
Not just eco-friendly and stylish, the Cityscape is also comfortable with an adjustable seat on its carbon steel frame. Even better yet-- each bike comes almost fully pre-assembled so recipients can start riding as soon as they open their gift.
Grocery Subscription Service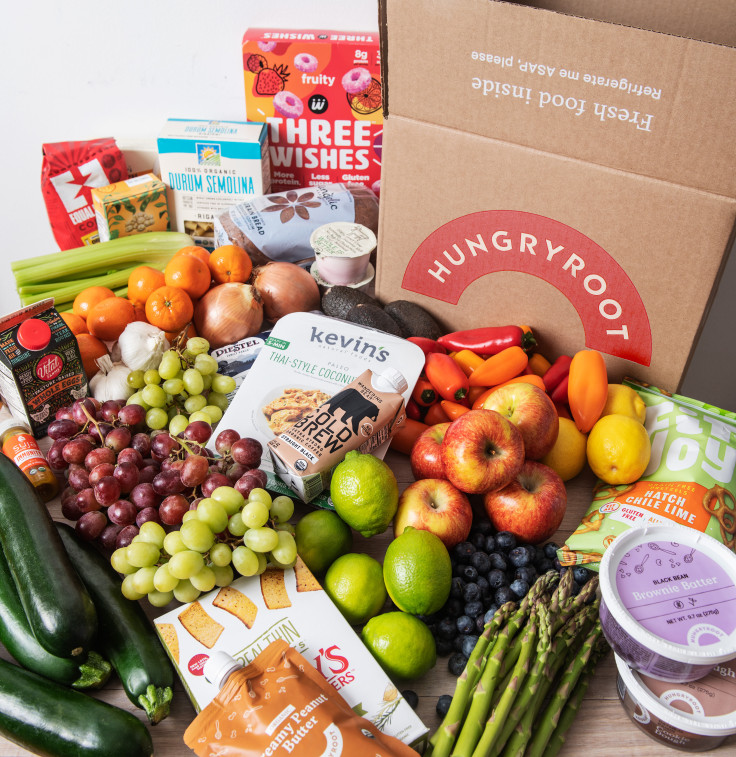 Hungryroot, a grocery subscription service, is a practical present the entire family can enjoy. This service creates a grocery plan for every user based on their food preferences and dietary requirements. Then, fresh and premium groceries are delivered to their door each week alongside coordinating, easy-to-follow recipes, most of which can be completed in 10-minutes or less. Users simply take a quiz to get started. Plans start at $65 and vary based on the number of serving sizes needed.
© Copyright IBTimes 2023. All rights reserved.
FOLLOW MORE IBT NEWS ON THE BELOW CHANNELS