Holiday Gifts For Wine Lovers 2016: 18 Ideas For The Wine Connoisseur In Your Life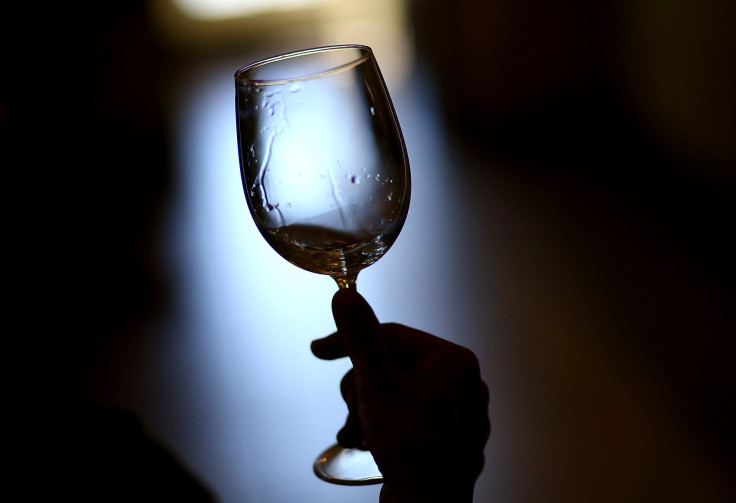 'Tis the season to be jolly and what better way to bring joy to your holiday celebration than a glass — or bottle — of wine?
For many, wine is an important part of the holiday season. It can make or break a holiday meal or be used to bring an extra bit of extra cheer to any family celebration. For others, wine drinking is a lifestyle. With both Christmas and Chanukah almost upon us, many are thinking long and hard about what to get for their loved ones. Holiday shopping can be difficult — the key is to know what the person you're buying for likes.
Everyone knows someone who enjoys a crisp refreshing white wine after a long day or a warm red with dinner. Here are a 18 gifts the wine lover in your life is sure to enjoy this 2016 holiday season:
A Wine Bottle Candle
You don't have to splurge on an expensive bottle of wine this holiday season. Instead, hop online and purchase one of these wine bottle candles. The smell is almost as intoxicating as the wine itself! We've listed this one from Etsy, but wine candles are also available at West Elm, Nordstrom and more.
Outdoor Wine Table
Perhaps the person you're shopping for this holiday is one who enjoys the great outdoors — provided they've got a glass of wine in hand. Enhance their outdoor experience by purchasing this adorable and handy folding wine table on Etsy. Bed Bath & Beyond sells a similar and even more affordable option here.
Wooden Bath Caddy
If the outdoors aren't quite their scene, but they're all about quiet rest and relaxation, consider a wooden bath caddy. It's perfect for resting a wine glass, candle, and/or book on while zoning out in the tub. Check out this simple, yet elegant one from Kohl's. If you've got a little more money to splurge, this Anthropology version.
Crystal Wine Stopper
Healing Crystals are all the rage right now. While these probably don't have healing properties, the wine these stoppers will accompany just might! Check out these gems from Etsy.
Coffee Mug And Wine Glass Rack
Mornings are for coffee, evenings are for wine — duh! Nothing makes that more clear than this adorable, rustic mug/wine glass rack. Hook up your friends' kitchen or dining room this holiday season here.
Oversized Wine Glass
Nothing says "I get you" quite like this. This wine glass, available at Urban Outfitters, fits an entire bottle of wine in it.
"The 24-Hour Wine Expert"
Shopping for a self-proclaimed wine snob? Sharpen their knowledge with this fun an informative book by Jancis Robinson available at Urban Outfitters.
Sparkling Wine Kit
What could be more rewarding than drinking a glass of wine you made yourself? Purchase a Brooklyn Brew Shop sparkling wine kit for someone on your list and prepare to enjoy the fruits of their labor.
Wine Preserver Bottle
Good wine isn't hard to find, but it sure is difficult to keep around. That problem becomes a thing of the past with this fun little wine preserver from Uncommon Goods. Wine stays fresh for up to a week — though we're of the belief that if it takes you a week to finish a bottle of wine, you're doing something wrong.
On The Go Wine Cooler
Know someone who's always out and about, jetting from one dinner party to the next? Up their wine gifting game with this wine cooler from Uncommon Goods.
A Wine Club Subscription
While the key when gift giving is to know something — anything, really — about the likes and dislikes of the person you're shopping for, sometimes you really do just get stumped. If you're shopping for a wine lover, but really don't know what they already have or would like, consider signing them up for a wine subscription. They'll get bottles delivered right to their door in varying styles each month — what could be better? Check out Winc.
Marble Wine Chiller
Few things are more chic than marble accessories. Purchase this marble wine chiller for the wine connoisseur in your life and ensure that you're invited to every party they have afterward. You can buy this one from Williams-Sonoma, or scour the internet for other, equally beautiful options.
Wine Jelly Set
While wine is always a great option, there's a time and a place to sip. These wine infused jellies from Uncommon Goods allow wine lovers to get a taste of their favorite drink any time of the day, morning, noon or night.
Wine-Themed Wearables
You can say it with wine or let the clothes of the person you're shopping for do the talking. Bow and Drape has been creating these adorable sparkly shirts and home goods — this and this are especially practical if you're shopping for a wine lover. You can also customize a creation of your very own.
Wine Gummies
Who knew alcohol and candy paired so well? Sugarfina, that's who. Purchase these delicious champagne gummies from Saks Fifth Avenue or make your own with this recipe from Cooking with Janica.
A Bottle Of Wine
While an actual gift is far more personal, there's nothing wrong with simply gifting a bottle of wine. We recommend this one or this one — both taste great and won't break the bank!
© Copyright IBTimes 2023. All rights reserved.