Hollande Calls For Syrian President Bashar Al-Assad To Step Down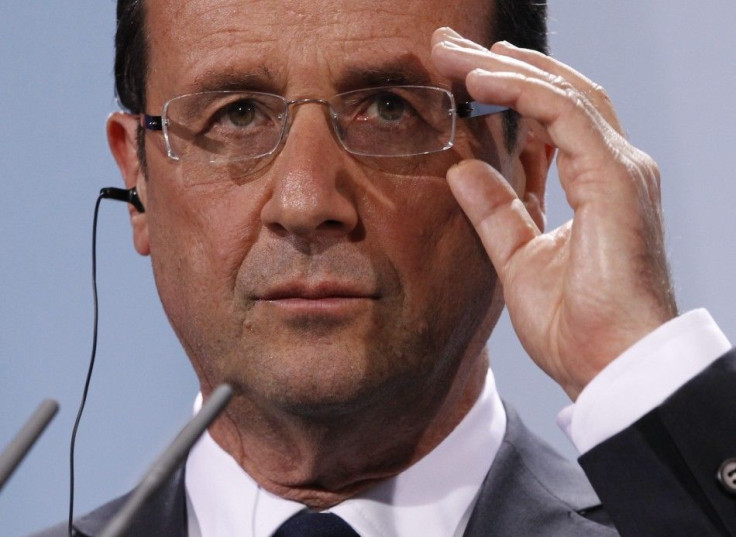 Newly elected French President Francois Hollande on Friday called for Syrian President Bashar al-Assad to step down to prevent continuing violence.
No solution to this crisis is possible without the departure of Bashar al-Assad, Hollande said, according to Al Arabiya.
Hollande also recommended increased sanctions and more international pressure on the Syrian regime. He spoke to reporters after meeting with Russian President Vladimir Putin, who has resisted United Nations efforts to intervene in Syria.
The Syrian conflict erupted in March of last year, following brutal government crackdowns on civilian protests. Assad has suppressed the rebellion, sending armed forces to crush protests across the country.
The resistance formed a loosely organized Free Syrian Army, which the Assad regime dismisses as a group of terrorists backed by foreign powers.
The ongoing conflict between Assad's formidable military and the determined resistance movement has grown increasingly severe over the past 15 months -- despite a nominal cease-fire, which was agreed in March as part of a U.N.-sponsored six-point peace plan.
International condemnation of Assad has intensified following the May 25 massacre of more than 100 people in the Syrian village of Houla. Scores of civilians, mostly women and children, were brutally executed. Assad has blamed the attack on rebel forces.
Putin met with German Chancellor Angela Merkel in Berlin before traveling to Paris to speak with Hollande. In Berlin, he conceded that there are emerging elements of civil war in Syria, according to Agence France-Presse.
But Russia shows no signs of pushing for increased intervention. Even sanctions would be counterproductive, Putin argued after his meeting with Hollande.
Sanctions don't always work, Putin said on Friday, according to Al Arabiya. The main thing we need to do is prevent the situation from developing under the worst scenario and not let a civil war take place.
Hollande, who has asserted that U.N.-sanctioned military intervention in Syria would not be out of the question, appears ready to pursue stronger measures against Assad, saying, The regime of Bashar al-Assad has behaved in an unacceptable and intolerable manner and has committed acts which disqualify it.
© Copyright IBTimes 2023. All rights reserved.
FOLLOW MORE IBT NEWS ON THE BELOW CHANNELS