Holly Madison Book: 10 Of The Craziest Revelations From 'Down The Rabbit Hole'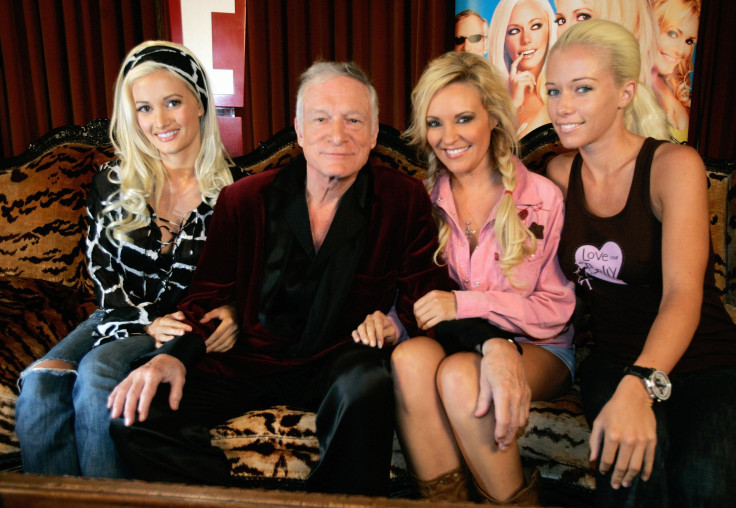 Holly Madison's memoir doesn't spare its readers any juicy details from her seven-year stint at Hugh Hefner's famed Playboy Mansion. As Hefner's former No. 1 girlfriend, Madison, now 35, says she was subjected to house rules, mean girls and more during her stay before parting ways with the now 89-year-old publication mogul in 2008. In her tell-all, "Down the Rabbit Hole: Curious Adventures and Cautionary Tales of a Former Playboy Bunny," she shares specific details on her time at the Holmby Hills, California, mansion with Hefner and her former "The Girls Next Door" co-stars, Kendra Wilkinson, Bridget Marquardt, Crystal (Harris) Hefner and more.
Here are 10 of the most shocking revelations from Madison's book:
1. Depression. In several passages, she recounts episodes of severe depression while living at the mansion. In one chapter, she shares a moment when she considered committing suicide in a bathtub. She also recounts taking antidepressants, which she later weaned herself off of. Madison claims that while Hefner was aware of her troubles, he did nothing to help her.
"I told him he should really talk to you about it," she recounts Marquardt saying during one conversation about her depression.
"If I had any doubts about my decision to leave, what Bridget said had just squashed them," writes Madison. "Hef knew how desperate, sad, and broken I was, but didn't do a damn thing about it. I'd given seven years of my life to a man who couldn't even have a conversation with me."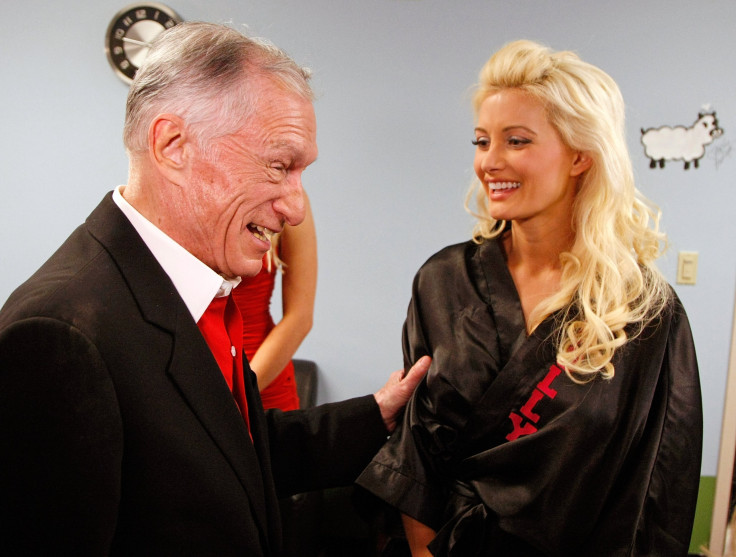 2. Real love. Despite Madison and Hefner's declarations of love for one another on "The Girls Next Door," she says does not feel he ever really cared for her. "I knew Hef wasn't in love with me," she writes while when describing moving out of the Playboy Mansion's master bedroom. "He was in love with the idea of being in love."
Contradictory to Madison's belief, she says he told her that "no one will ever love you as much as I do" when she finally left the mansion.
3. Disneyland trip sabotage. As a big Disney lover — she went on to marry Pasquale Rotella in Disneyland in 2013 — Madison would celebrate each of her birthdays in Disneyland in Anaheim, California. When Hefner caught wind of her birthday plans post-breakup, he allegedly scheduled a trip to the park the same day, inviting many of her guests.
"Several of the girls called to explain that they wouldn't be going with either of us. It was obvious Hef was trying to force them to pick sides — and they didn't want to get involved," writes Madison.
Madison says she ended up going to the park on her birthday with her then-boyfriend, illusionist Criss Angel. Hefner and his new gaggle of girls also reportedly visited the same day, but the couple never ran into them.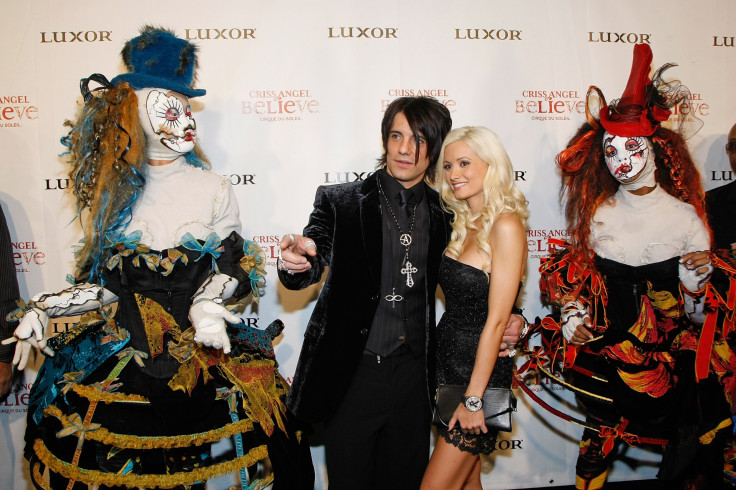 4. Criss Angel scare. Holly details her short-lived romance with Angel in her memoir. In one passage, she says he quickly became possessive and she feared he would eventually become physical abusive.
"His anger seemed irrational to me and somewhat terrifying. By this time, it became clear to me that I had traded in one controlling megalomaniac for another," she writes when describing one of their many verbal blowouts. "His anger filled a room, and while he never threw a punch at me, I was scared that something of that nature might be lurking around the corner."
5. Shannon twins vs. Crystal. Madison admits that Hefner's gaggle of girlfriends didn't always get along, and that was no different for his 2009-10 partners, twins Karissa and Kristina Shannon, and current wife, Crystal. After begrudgingly meeting up with Hefner and his three new paramours at his birthday party post-breakup, Madison says she received a request from Karissa and Kristina to meet up. During their get-together, Madison says the twins "whined" for her to come back because they thought Crystal was "mean" and not good for Hef.
"One of the twins chimed in that Hef was really sick and not doing well before the other one took over, saying that he had fallen down in his bathroom the other day and wet himself," Holly writes. "Kristina reiterated that Crystal wasn't good for him, as if to imply his declining health was somehow Crystal's doing."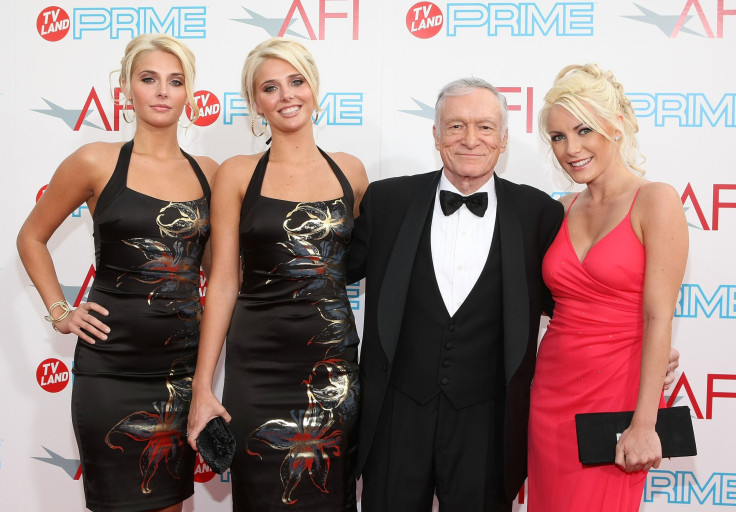 6. Runaway bride. Crystal, now 29, infamously left the Playboy founder five days before she was scheduled to walk down the aisle with him in June 2011. After her flight, it was rumored she had ran away with Dr. Phil's son, Jordan McGraw. She denied the rumors and went on to marry Hefner on New Year's Day in 2013. Madison hints in her book that Crystal, like Hefner's other two wives, was most likely unfaithful.
"His second wife was rumored to be unfaithful (with a member of the mansion staff) and his third wife ran out of their first planned wedding to be with just one of the several men she allegedly had cheated on Hef with," she writes, later adding, "Crystal decided to up and leave straight into the arms of her secret boyfriend, Jordan McGraw."
7. Hefner's third marriage. Madison discusses Hefner's engagement to Crystal in December 2010, sharing that despite media reports claiming she was "devastated" over her ex's nuptials, she was anything but. Madison claims she was not surprised the Playboy creator decided to remarry. According to her, it made sense because his youngest son, Cooper, then 18, was officially legal, giving him the "green light" to divorce his second wife, Kimberly. And that's not all. Madison says the marriage was done in an effort by Hefner to "reinvent himself" following the cancellation of "The Girls Next Door."
"It could have easily been me walking down that aisle," teases Holly.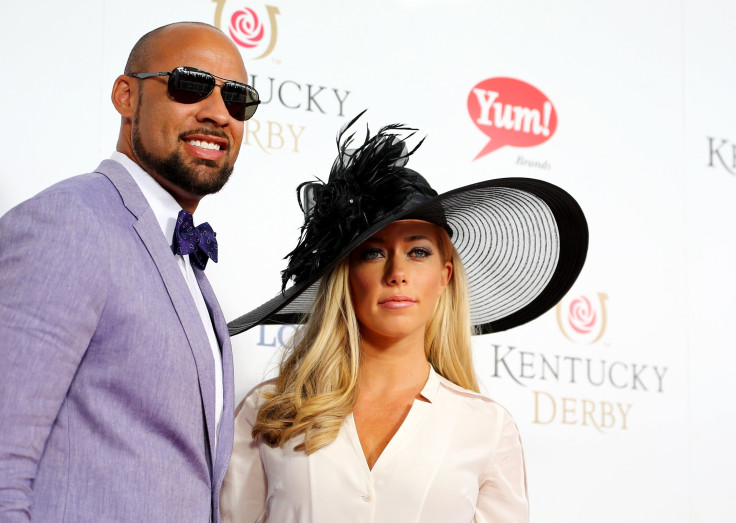 8. Hank Baskett love interest. Kendra Wilkinson and former NFL star Hank Baskett fell in love, got married and had a baby on her E! spinoff reality series, "Kendra," in 2009, but according to Madison, their love story almost didn't come to be because of another Playmate. In her book, Madison shares a rumor that Baskett pursued Playboy model Kayla Collins before being introduced to Kendra.
9. Giving Kendra away. Kendra used the Playboy Mansion for her wedding to Hank Baskett, but it may not have been her idea. Madison says that a few months after Kendra announced her engagement, Hefner told the press she would marry at his home and that he would walk her down the aisle, two plans Kendra never fully agreed to. In the end, Wilkinson let her brother, Collin, have the honor.
10. The end of Holly and Kendra. It's no secret that Madison and Wilkinson are no longer friends. In Madison's book, she details the demise of their friendship. The beginning of the end came when producers asked Madison to let Wilkinson star in her Las Vegas burlesque show, "Peepshow," for an episode of her second spinoff, "Kendra on Top." Madison did not comply, instead visiting the Basketts at their Los Angeles home. It was there Madison says she was prompted to discuss her success post-Playboy. After their reunion, Madison says Wilkinson did not return any of her texts. She later learned that Wilkinson no longer considered them friends after reading an interview she did, titled, "Kendra Reveals Why She's No Longer Friends With Holly and Bridget."
In response to the interview, Madison reached out to her, calling her a "coward" and the "the fakest person" she's ever met. Wilkinson allegedly responded, saying, they were "never friends" and that it was "all just work."
"Down the Rabbit Hole: Curious Adventures and Cautionary Tales of a Former Playboy Bunny" is in stores now.
© Copyright IBTimes 2023. All rights reserved.