Holly Madison Disney Wedding: Hugh Hefner's Ex Marries Pasquale Rotella In Disneyland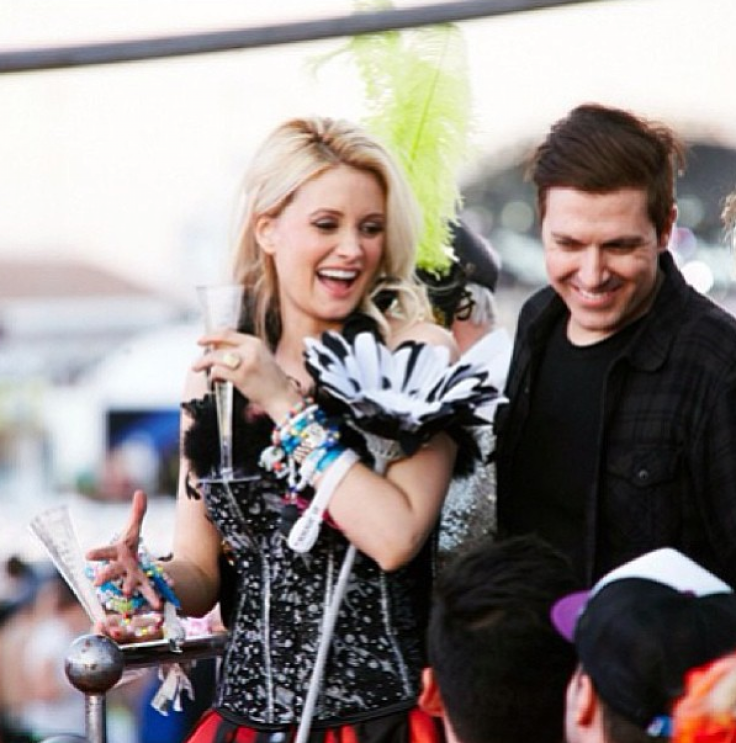 Reality TV star Holly Madison has officially moved on from 87-year-old Playboy mogul Hugh Hefner. The former "Girls Next Door" star and lifelong Disney fan tied the knot with her love of more than two years, businessman Pasquale Rotella, during a ceremony at Disneyland in Anaheim, Calif., Tuesday night.
According to a report from Us Weekly, the couple exchanged their vows in front of their 6-month-old daughter Rainbow Aurora after the theme park had closed for the night. "Entertainer/model/producer Holly Madison exchanged vows with CEO and founder of Insomniac Events Pasquale Rotella on Tuesday, September 10th at 10:40 p.m." confirmed a rep for the couple.
While the ceremony date and location was a surprise to fans, Madison, 33, hasn't been secretive regarding wedding plans. Just hours before exchanging vows, the former E! star shared on Twitter that she was preparing to take the plunge with Rotella, revealing to her 1.3 million followers that she was busy making preparations for the big day. "Marriage license, check!" wrote Madison.
The couple announced their engagement, and their original wedding date of Aug. 14, on the E! special "Holly Has A Baby" in May. Rotella, a self-classified "experience creator," announced his decision to agree to marry Madison by playing a practical joke on her at the end of the special and pulling into the parking lot of a drive-through wedding chapel near their home in Las Vegas. "I'm so happy with Pasquale and with my baby, and I'm going to enjoy it for the rest of my life," said Madison, who welcomed the couple's first daughter March 5.
Madison is best known for her five season run on the E! reality series "Girls Next Door" starring as Playboy magazine founder Hugh Hefner's "number one" girlfriend. The Alaska native went on to star in her own series "Holly's World" on the network before transferring to the live stage, performing for three years in Planet Hollywood's musical "Peepshow" in Las Vegas before retiring in 2012.
© Copyright IBTimes 2023. All rights reserved.