Hollywood To Maggie Gyllenhaal: Too Old To Play Girlfriend Of 55-Year-Old Actor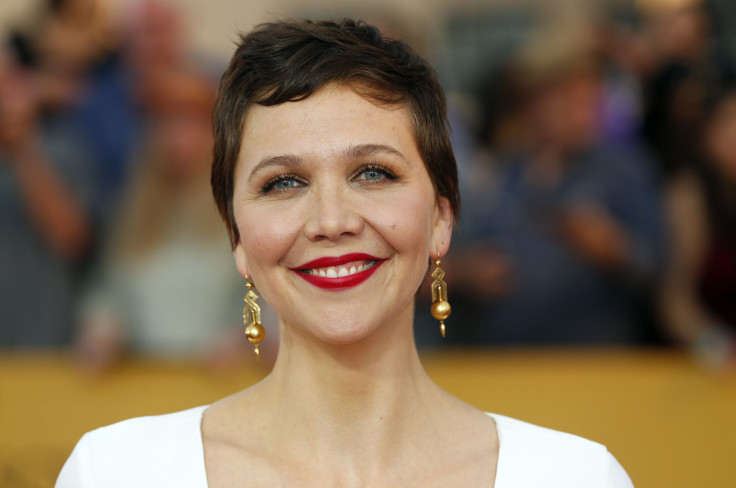 Indie queen Maggie Gyllenhaal was recently turned down for a role because she was told that at 37, she was too old to play the girlfriend of a 55-year-old actor she wouldn't name, reports The Wrap.
"There are things that are really disappointing about being an actress in Hollywood that surprise me all the time," she said. "I'm 37 and I was told recently I was too old to play the lover of a man who was 55. It was astonishing to me. It made me feel bad, and then it made feel angry, and then it made me laugh."
Amy Schumer threw her typical acid humor at Hollywood's open secret – that women of a certain age stop getting roles, or get cast as the mothers of men who are their age – in an NSFW, expletive-ridden comedy sketch on "Inside Amy Schumer."
In the skit, which stars Tina Fey, Patricia Arquette and Julia Louis-Dreyfus, Amy stumbles upon a picnic as she's jogging. "You guys are my heroes!" she tells them, and then finds out that it's not a birthday party they're celebrating but rather Louis-Dreyfus' last day as a sexually attractive woman, according to Hollywood. (This is the SFW description.)
Laughable as it might sound that a woman stops being interesting or attractive enough to star in films at a certain age while men the same age continue to get varied and complex roles -- many have stopped laughing at Hollywood's sexism.
Only 12 percent of protagonists in the top 100 domestic-grossing films of 2014 were women, according to a study by San Diego State University's Center for the Study of Women in Television and Film. Since there are fewer roles for women, it's not suprising that older actresses might get shut out.
And apparently age is not the only barrier to entry for women in Hollywood. Being a woman also seems to make it difficult to get a foothold in directing. The ACLU recently appealed to state and federal civil rights agencies to investigate possible hiring violations after more than 50 female directors described the alleged discriminatory hiring practices of "the Industry," as it is known around Los Angeles.
But not everyone listening to women complain about Hollywood's age double standard seem to get it.
Russell Crowe recently responded to the growing drumbeat about the double standard with the red herring that the women complaining are unrealistically pining for "ingénue" roles, in an interview with Australian Women's Weekly.
"To be honest, I think you'll find that the woman who is saying that (the roles have dried up) is the woman who at 40, 45, 48, still wants to play the ingénue, and can't understand why she's not being cast as the 21-year-old."
He went on to cite two actresses who he thinks of as Hollywood exceptions – Meryl Streep and Helen Mirren -- and mistakenly said that they don't grouse about the double standard.
"Meryl Streep will give you 10,000 examples and arguments as to why that's bulls---, so will Helen Mirren, or whoever it happens to be," Crowe said. "If you are willing to live in your own skin, you can work as an actor. If you are trying to pretend that you're still the young buck when you're my age, it just doesn't work."
Meanwhile, Monica Bellucci was recently surprised she was cast as a Bond "girl" at 50 opposite Daniel Craig in the saga's latest installment, "Spectre." Bellucci thought she was going to fill in for "Skyfall" actress Judy Dench – who is 80.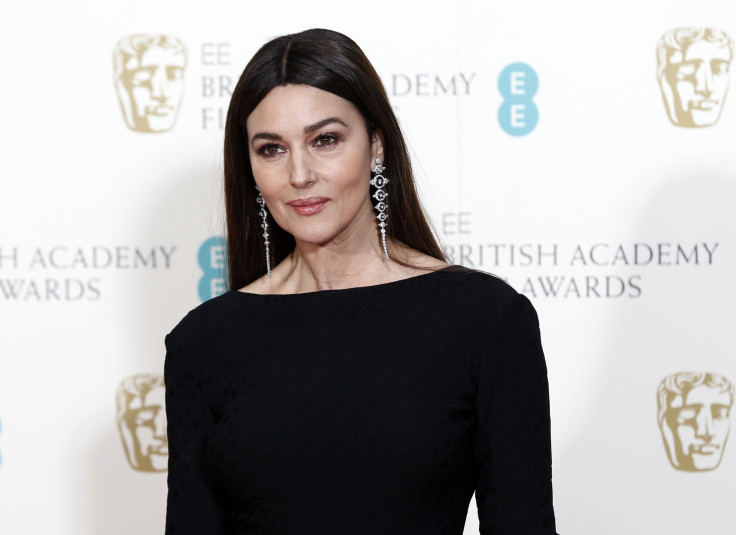 © Copyright IBTimes 2022. All rights reserved.
FOLLOW MORE IBT NEWS ON THE BELOW CHANNELS