Home Depot Shooting Leaves 2 Dead At NYC Store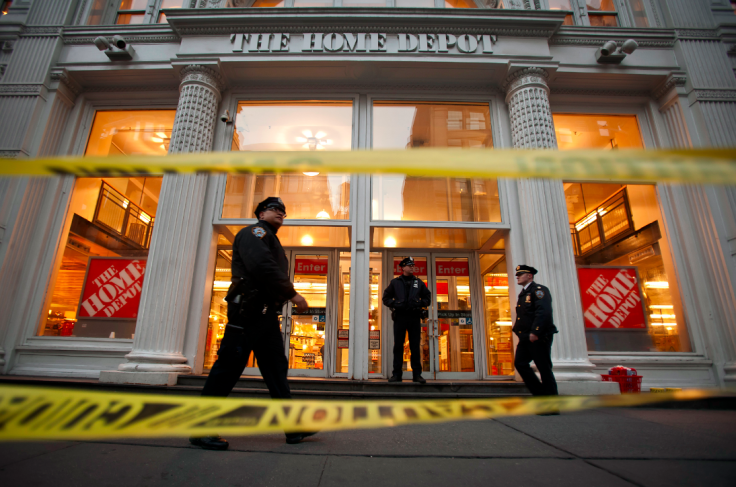 Two people are dead after a shooting at Home Depot store in New York City. A "disgruntled employee" reportedly shot a manager Sunday afternoon and then turned the gun on himself at the store in the city's Chelsea neighborhood, the New York Post reported. Neither the name of the shooter nor the victim, who reportedly died at Bellevue Hospital, has yet been revealed. The shooter, a 31-year-old male, was pronounced dead at the store after he shot himself in the head, WNBC reported.
Up to five shots were fired at the store on West 23rd Street between Fifth and Sixth avenues. "Some people jumped on the floor, others hid behind aisles or ran for the exits," customer Susan Lowry told the Post. "It was crazy." Shoppers reportedly ducked for cover and fled the store.
"I heard about some shots towards the back of the store. It sounded like four or five shots," an employee told the Post. "I heard someone yell, 'Oh, my God, he's dead!"
A different witness said it felt like something people see on television. "It sounded like really, really heavy fireworks," Emilio Pantero told WNBC. "I thought it can't be happening, it only happens on TV … I can't be experiencing this." But Pantero knew the gruesome scene was all-too-real when he saw the victim and the shooter. "When I ended up next door, that's when I saw bodies on the floor," he said.
Some pictures from outside the store were shared on social media. Twitter user @DHASH shared a photo on the social networking site after police allowed witnesses to leave the store. A Twitter user who identified himself as Jim Dalrymple II shared an image as dozens gathered outside of the store.
Follow me on Twitter @mariamzzarella
© Copyright IBTimes 2023. All rights reserved.