Homeless Bus Ticket Programs Across The Nation Offer Little Accountability, Poor Housing Solutions, Activists Say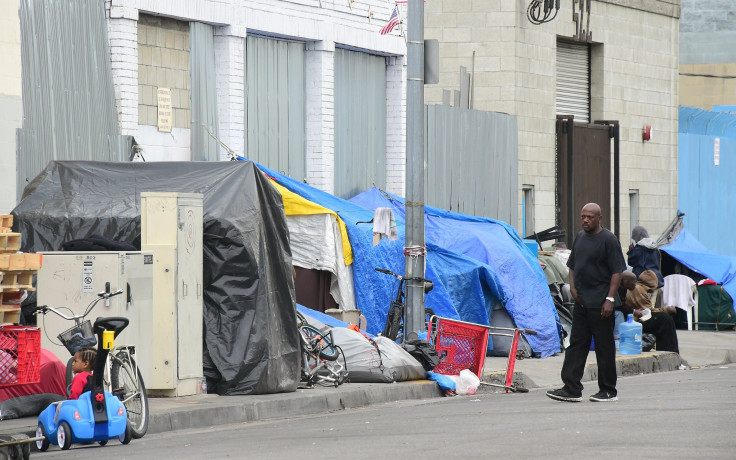 For years, Oklahoma City tackled its homeless problem by handing out bus tickets to other cities to its down-and-out residents. But once the homeless arrived at their destination, they were often greeted with a new one-way bus ticket, as city leaders across the nation increasingly embraced the practice of busing out the poor, a solution that solved the immediate problem of reducing a municipality's homeless crisis without actually finding housing for the needy.
The practice, criticized as "homeless dumping," has been quietly embraced by local government leaders since the early 2000s in an effort to diminish the public visibility of the poor and avoid costly services. But a growing number of housing activists have begun pushing back against the bus ticket solution, urging government officials to instead consider permanent solutions within communities to address homelessness, including affordable housing.
Aside from Traveler's Aid, a 150-year-old international organization that gives tickets to stranded travelers who no longer have the funds necessary to return home, and National Runaway Safeline (NRS), which has co-directed a program with Greyhound since 1995 that has provided more than 14,000 free tickets to runaways, homeless and at-risk youth to return to their home and parents after verifying the safety of their family, the organizations providing one-way fare to the homeless are exclusively local and city-operated. In New York, there's Project Reconnect. San Francisco has Homeward Bound. San Diego operates Work Your Way Home. And in Hawaii, its unique island-state status has seen officials give out one-way plane tickets for the homeless to the mainland.
Homelessness in America | FindTheHome
Advocates of providing one-way transportation for the homeless argue it's an affordable way to reunite families and friends with the homeless who have fallen on hard times. They say they verify that the homeless person is going back to safe housing in their hometown.
But critics see the practice as a form of banishment that marginalizes and discriminates against the visibly poor. They say even when government organizations take the necessary steps to verify that a potential candidate does indeed have a safe and stable home on the other end of the bus line, there is little accountability to follow up after a homeless person has arrived.
While the opportunity to reconnect and reunite with family and a support system in another community may be beneficial to a person trying to exit homelessness, the lack of knowledge about whether such programs help people find housing has raised questions about their effectiveness, said Matthew Doherty, executive director of the United States Interagency Council on Homelessness, which was created under an act of Congress in 1987.
"If people experiencing homelessness are being helped to relocate, it is critically important that the program providing that assistance perform the due diligence necessary to ensure that there is a true opportunity for housing and stability in that other community," said Doherty. "Otherwise, we're not ending their homelessness; we're just relocating their challenges."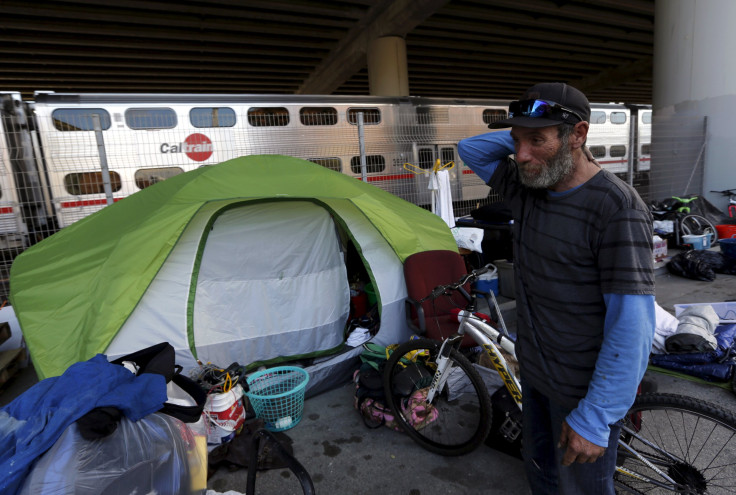 Banishment and Discrimination
One-way tickets are part of a long list of policies designed to prohibit the poor from taking advantage of public spaces and activities, according to Sara Rankin, director of the Homeless Rights Advocacy Project at the Seattle University School of Law. Rankin compared the programs to reverse freedom rides during the civil rights movement, when segregationists would buy one-way tickets for African-American families to northern cities promising opportunities and jobs that were non-existent upon arrival. In a nation where blacks disproportionately make up 41.8 percent of the homeless population, the comparison is haunting.
These programs are "a fast way to remove visibly poor people from view," Rankin said, adding that because they are designed to reconnect families, they "wash the hands of the city from any consequences of the possible outcome."
While the busing programs may reduce the number of people living on the street in some cities, they also help increase the number of people who are "doubling up," or living with friends or family because of economic need. It's one of the most common living situations prior to entering homelessness, according to the National Alliance to End Homelessness, a nonprofit based in Washington, D.C. While families double up, costs for food, shelter and health care that would have been covered by local officials or the state suddenly become the financial responsibility of private caretakers.
Roughly 7.7 million people were doubled up in the United States in 2014, a 67 percent increase from 2007, when many cities began embracing homeless busing programs. Meanwhile, roughly 578,500 people experienced homelessness on any given night in 2014, down 28 percent from 2007.
For government officials, saving money on social services is part of the appeal of homeless busing programs.
Of the roughly 59,000 homeless people in New York City, Project Reconnect gave 547 families and individuals bus tickets last year with an average ticket cost of $269.22, according to data provided by the city. The average cost of sheltering a family in New York City is $36,000 a year, or roughly $20 million for 547 families, according to a study done by the Coalition for the Homeless, the oldest nonprofit advocacy group focused on homelessness in the United States. In contrast, the total cost of bus tickets for the program is about $155,000.
In St. Petersburg, Florida, officials have acknowledged that they don't check on homeless bus passengers after they have reached their destination.
"Homeless folks are routinely harassed by police and end up taking advantage of this program and leaving because of it," said the Rev. Bruce Wright, an advocate in St. Petersburg who used to be homeless and has been a frequent critic of the city's homeless outreach programs. St. Petersburg spends $36,000 a year on bus tickets for the homeless, according to Tampa Bay Times.
A Local Problem
If you lost your job tomorrow and were evicted after a couple of months, you'd try to stay where you already are, said Brendan O'Flaherty, a professor of economics at Columbia University in New York City and editor of "How to House the Homeless," a collection of essays examining the link between homelessness and housing policy.
"It's better to be homeless where you know the landscape," said O'Flaherty, "where you know where the good guys are and where the bad guys are."
That means busing out of town could exacerbate a homeless person's isolation, among other problems, he said. But many homeless busing programs are based on the premise that people who live on the street are from out of town, despite plenty of evidence that suggests otherwise.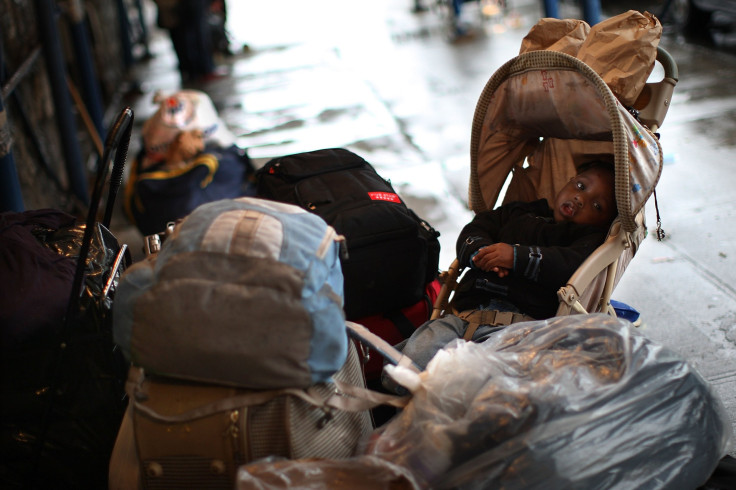 Wright said that most of the homeless people he knew in St. Petersburg wanted to stay in the city. One-way tickets "reinforce the idea that the homeless population is a separate community," said Wright. "Most of the homeless pay taxes, have lived and worked here, but just can't get the funds in place."
Project Reconnect was founded in New York City in 2014 as a "compassionate program focusing on reuniting families and adults who are not otherwise homeless and need support reconnecting with their communities outside New York City," said Nicole Cueto, a spokesperson for New York's Department of Homeless Services. But nearly every homeless person who used the busing program in New York City in 2014 identified as a New Yorker, according to city data.
In Oklahoma City, only 2 percent of the homeless came from out of state over the past 12 years, according to Dan Straughan, the executive director of the Homeless Alliance in Oklahoma City. Of the other 98 percent, the majority come from within Oklahoma and became homeless after losing their apartments.
Housing First
Some city officials have started to embrace other solutions to address their homeless populations in recent years. In 2012, Oklahoma City began a "Housing First" policy, which attempts to provide immediate, permanent shelter to homeless people. In neighboring Tulsa, the attention has been focused on creating housing for all the homeless in the city, regardless of mental illness or substance abuse. After cities in Utah began implementing similar programs nine years ago, rates of homelessness in the state dropped 72 percent, according to a recent report by Mother Jones.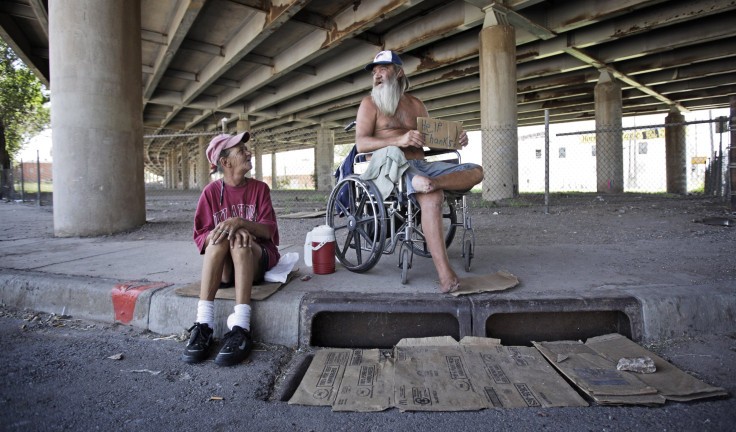 Providing housing is surprisingly affordable, some government officials argue. Before beginning the Housing First policy, Oklahoma City spent $28 million a year in services for the homeless, and half came solely from costs associated with police officers, ambulances, jails and hospital visits. Conversely, it has cost the city roughly $1 million since 2012 to house 400 chronically homeless people, avoiding roughly $4 million in service costs that would normally go to jail housing, law enforcement and emergency medical costs.
"We made a decision as a community about 15 years ago that we wouldn't export our problems," Straughan said.
There was some self-interest involved in the decision, Straughan conceded. If Oklahoma City sent its homeless to Wichita, Kansas, or to Fayetteville, Arkansas, not much would keep those communities from sending over hundreds of their own homeless citizens.
"That's a battle we would lose," he said.
© Copyright IBTimes 2023. All rights reserved.