'Hope At Christmas' Hallmark Premiere: Ryan Paevey Chats Cast Bonding [Watch Trailer]
Ryan Paevey joined the Hallmark family in 2016 with the much-loved "Unleashing Mr. Darcy" and has been in a couple of others since, but now he's joining the network's Christmas family with tonight's premiere of "Hope at Christmas" on Hallmark Movies & Mysteries.
This will be the first Hallmark movie for Scottie Thompson (SyFy's "12 Monkeys"), who plays the "General Hospital" alum's love interest in the flick. The new Christmas movie, which is an adaptation of Nancy Naigle's novel of the same name, airs as part of Hallmark's two-network Thanksgiving Movie Event. It follows a recently-divorced mom and her daughter during the holiday season.
"Sydney (Thompson) and her daughter Rayanne (Erica Tremblay) are seeking a fresh start and begin by visiting Hopewell, the small town in North Carolina where Sydney spent holidays with her grandparents as a young girl," the synopsis shares. "Initially there only to sell the house she inherited, Sydney and Rayanne are embraced by the town in ways that only fate and the magic of Christmas can explain, and Sydney soon finds herself hopelessly smitten by Mac (Paevey), an elementary schoolteacher, fill-in Santa and the very definition of 'a good man.'"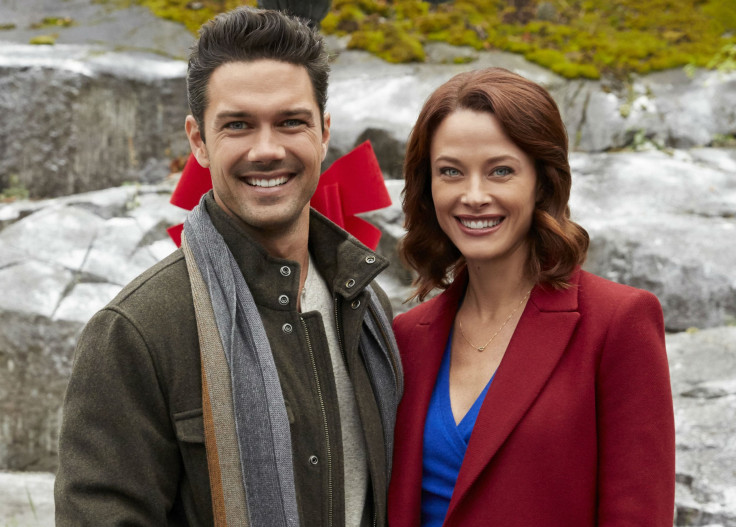 Often with Hallmark movies, they're filmed over the course of just a few weeks and the stars don't get much, if any, time beforehand to do some bonding before falling in love onscreen. That wasn't the case this time around.
"Scottie and I had never worked together before, so this was our first time together," Paevey told International Business Times. "…We were both there a little bit early and had some time off, and whenever I'm up in British Columbia, I have a number of hikes — I'm a big outdoorsman — that have become sort of a tradition for me every time I'm in town, so I took her to one up at Joffre Lakes, which is stunningly beautiful. It was great.
"I thought it might be a nice idea 'cause we'd never worked together before, and I didn't know Scottie at all. We at least had a little bit of time to hang out and chat before we showed up on set."
See how that bonding translated to onscreen chemistry when "Hope at Christmas" debuts on Hallmark Movies & Mysteries on Tuesday at 9 p.m. EST.
© Copyright IBTimes 2023. All rights reserved.