Horn Shark Stolen From San Antonio Aquarium Recovered, 1 Suspect Arrested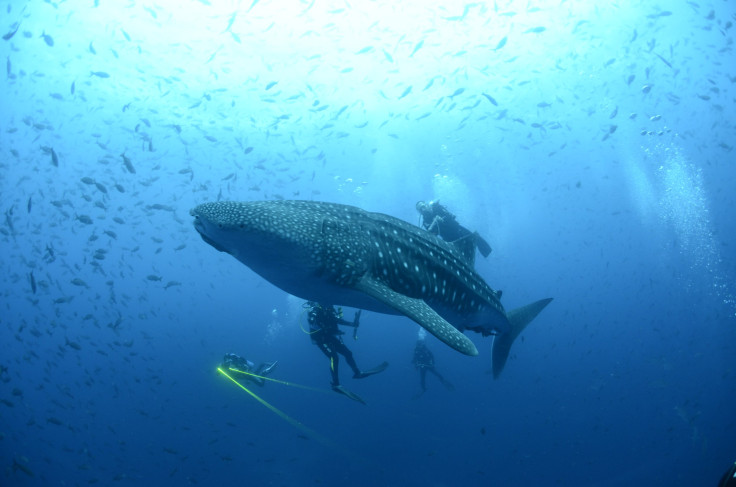 A 16-inch-long horn shark stolen from the San Antonio Aquarium Saturday afternoon was rescued Monday, according to a post on the aquarium's Twitter page.
Leon Valley police confirmed one of the three accused was arrested and he confessed to the crime. However, the name of the suspect was not revealed.
According to a press release from the aquarium, the shark was stolen from the tide pool exhibit while the attendant was assisting guests. The suspects were moving around the pool for more than an hour to wait for the right opportunity to steal the shark.
"One of our employees reported seeing suspicious activity from three people around one of our interactive shark touch pools. Management caught up to the suspects in the parking lot and were denied access to both searching the vehicle and the stroller," the press release said.
CCTV footage from the area indicated that the trio brought their own net to capture the animal and after stealing it, they went to a filter room and used a sanitation bucket with a bleach solution and transferred it into a stroller. They then hurried up the stairs and out to the parking lot.
The San Antonio Aquarium had earlier said it was closely working with Leon Valley and San Antonio police departments to catch the suspects and recover the animal. It also offered rewards for tips that would help rescue the animal.
"We value the lives of all of our animals and take pride in the care that we are able to give them as well as the education that we are able to give to the general public about these treasured species," the press release said.
Leon Valley police Chief Joseph Salvaggio had said two men and a woman were wanted in connection with the theft and one of them grabbed the shark by its tail while another wrapped it in a wet blanket before taking it to the filter room at the back of the aquarium, ABC-affiliated television station KSAT reported. They attempted to pass the shark off as a baby.
"When we first got the call, we thought it was kind of a hoax being that it was Shark Week last week. But it turns out someone actually went inside the aquarium there in Leon Valley and stole a horn shark," Salvaggio said.
Speaking about the CCTV footage, he said, "It's very obvious the person knows what he's looking for and went there specifically for that area. We got a good look at the person -- or persons involved. There's three people involved."
The trio would face felony theft charges if caught, however, the police are looking at filing federal charges against them, Salvaggio said. The shark was not expected to survive as it was kept in a bucket containing bleach.
© Copyright IBTimes 2023. All rights reserved.