Hot Car Deaths 2016: NASA Employee Leaves Baby To Die In Hot Car At Alabama Center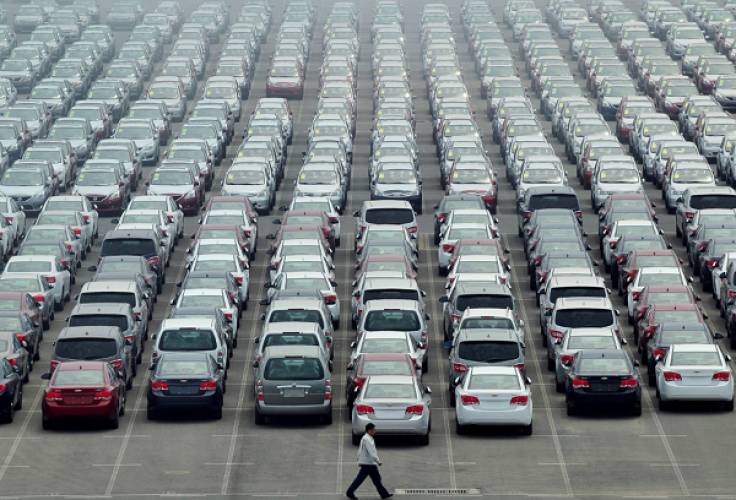 A 7-month-old baby is dead after a parent, who works at NASA, left the child in a car parked outside of the Alabama center on Wednesday afternoon, according to reports.
NASA spokeswoman Jennifer Stanfield released a statement regarding the child's death outside of Marshall Space Flight Center in Huntsville and said the infant was found dead in a vehicle at 4:42 p.m. Temperatures in Huntsville were in the 90s on Wednesday.
Stanfield would not release the name of the NASA employee "out of respect for the family and pending all appropriate family notifications." However, the official did tell AL.com that the parent intended to drop the baby off at the NASA location's child care center but ended up going straight to work.
Federal agents are currently investigating the infant's death because the incident took place on the grounds of a federal building. It's unclear whether the parent will be charged at this time.
In July, the Washington Post reported 682 children have died from heatstroke since 1998, when certified meteorologist and San Jose State University professor Jan Null first started keeping track of child deaths after being left in hot cars. Children under 2 years old accounted for more than half of the deaths. At the time the report was published, 21 children had died after being left in cars during boiling temperatures in 2016.
Texas father Michael Thedford is facing manslaughter charges in June for trying to save his 6-month-old daughter, whom he left in his car for five hours in 91-degree weather, by putting her in the refrigerator. Thedford had dropped his two older children off at daycare prior to his daughter Fern Thedford's death. He didn't leave the baby at daycare because she was suffering from a virus and was running a fever. According to the warrant issued for Thedford's arrest, he said he forgot the baby was in the car when he returned home and went inside to take a nap.
© Copyright IBTimes 2023. All rights reserved.