'House Of Cards' Star Kevin Spacey Checks Into Sex Addicts Rehab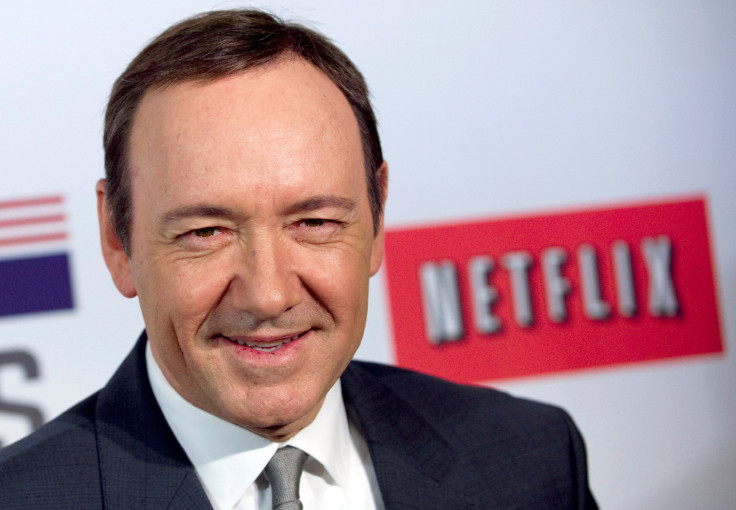 "House of Cards" star Kevin Spacey is finally taking a step towards the right direction as he checked into Meadows, a medical centre in Wickenburg, in the hopes of curing his sex addiction.
This move came after Spacey was accused by several individuals of sexual misconduct, which cost him his job in the Netflix political series as well as several other films.
According to the Daily Mail, Spacey arrived at the $36,000 a month rehab centre in the Arizona desert last week. Spacey "is taking the time necessary to seek evaluation and treatment," his representatives said in a statement.
The rehab center, which claims to have the best sex addiction treatment program in the U.S., will offer Spacey a wide range of classes which include horse riding, yoga, tai chi, and "mindfulness meditation."
Spacey's move is probably the reason why he's gone quiet on his friends, who haven't heard a peep from him since the sexual misconduct scandal broke out.
"He has not been communicating with people in his inner circle since," a source told Entertainment Tonight. "He's been MIA, even from those closest to him. He realizes how terrible this is and he knows the chances of him getting good work in this town again are very slim."
Spacey was first accused by "Star Trek: Discovery" actor Anthony Rapp of sexual harassment dating back to 1986. After, several members of the "House of Cards" crew came forward and accused Spacey of making their work environment toxic because of his "predatory" behavior.
Now, a 30-year-old bartender from Belfast, Northern Ireland has also come forward with his own Spacey-related sexual harassment story. Kris Nixon, who works at the Lounge34 cocktail bar in the Waterloo district of London, said that he was invited to Spacey's apartment with a female friend back in June 2007.
There, he told PEOPLE, "Spacey plonked himself down in the seat next to me, stared at me for a few seconds in a really weird way, while I'm sitting thinking 'Kevin Spacey is sitting on the sofa next to me. That's weird. How has this happened?'"
"Then he looked back towards my friend and said to me 'Is that your girlfriend?' I made the sort of universal hand signal for yes and no, and he reached over and grabbed my d— through my jeans and said 'I can blow you better than her,'" he continued. "He had only been there for three maybe four seconds. I was just stunned by the whole thing. I didn't reply. I didn't say [expletive]. I just stood up, went over to her and said, 'Look, we've got to go', and we left."
Nixon was not the only one who has bad memories of Spacey. Former Marine Mark Ebenhoch also recalled how Spacey's assistant allegedly asked him "to engage in a sexual act" with the actor on the set of the 1995 movie "Outbreak," on which he was a military adviser and had a small role.
Back then, Ebenhoch was still a closeted gay man. "Gay, straight, male, female. It makes no difference," he said of Spacey's proposition. "This is about behavior and when people in power abuse that relationship or that stature they have to gain things from other people. It's disgusting."
© Copyright IBTimes 2023. All rights reserved.