'House of the Dragon': First Official Photos Of 'Game Of Thrones' Prequel Revealed
KEY POINTS
The first image shows Princess Rhaenyra Targaryen and Prince Daemon Targaryen
A character called "The Sea Snake" is unveiled in another photo
The third one is of Alicent Hightower and Otto Hightower
The first official photos of the highly anticipated "Game of Thrones" prequel "House of the Dragon" have finally been released.
The official Twitter account of "House of the Dragon" shared the first-look photos Thursday.
The first image shows Princess Rhaenyra Targaryen, portrayed by actress Eve Best, and Prince Daemon Targaryen, played by actor Matt Smith.
Both the actors stand alone in a deserted location and looked at each other, their faces showing intense expressions.
In another photo, the official account revealed another character named "The Sea Snake."
Played by British actor Danny Sapani, the character stands alone on what appears to be a rocky shore while the blue sea and the horizon can be seen in the background.
Meanwhile, two characters are featured in the third photo: Alicent Hightower and Otto Hightower. They are portrayed by actors Olivia Cooke and Rhys Ifans, respectively.
In this particular image, Cooke and Ifans can be seen standing near the seashore, looking away from one another.
Netizens were quick to react to the photos, with some of them leaving negative comments.
"This was one of the most watched shows on the planet but their last season was so terrible that people don't talk about it anymore," one of them commented.
Another netizen noted, "Why will anyone watch this knowing how Targaryens ended?"
But some fans also wrote positive comments and expressed their support for the prequel.
One of them wrote, "The story didn't end the way I expected/would have liked. No. It ended the way the writers intended. You didn't like what it had to say."
Last month, HBO Max announced that the series would officially begin its production on April 26. The series will be released on HBO Max in 2022.
"House of the Dragon" will consist of 10 episodes. Its story will revolve around Targaryen civil war. Moreover, the series is said to reflect on the events that took place 300 years prior to the events of "Game of Thrones."
Casey Bloys, programming president at HBO, expressed his excitement regarding the prequel during a Television Critics' Association discussion in February.
"The way we try to approach it is not by [saying], 'We need five shows within three years,' but 'What are the stories worth telling?' We've been developing multiple takes on different worlds. The one I want to do is the one that I think is best creatively," Bloys explained.
"I prefer to make it about the stories and the showrunners and their vision as opposed to hitting some arbitrary target for the right number of shows," he added.
George R. R. Martin co-created "House of the Dragon" with Ryan J. Condal.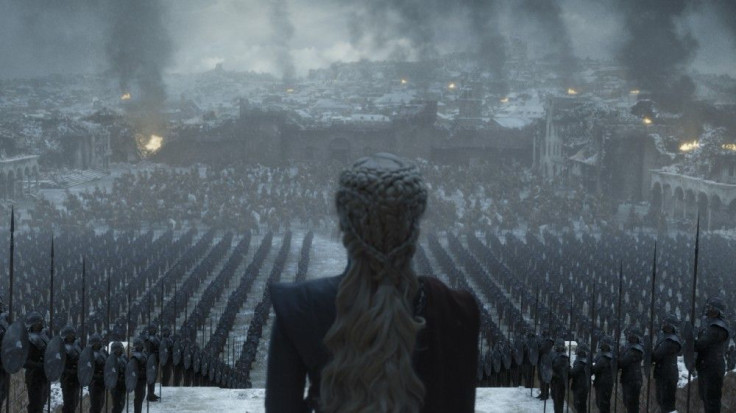 © Copyright IBTimes 2023. All rights reserved.