How To Be Rich Under President Trump: For Young Investors, It's Time To Make Money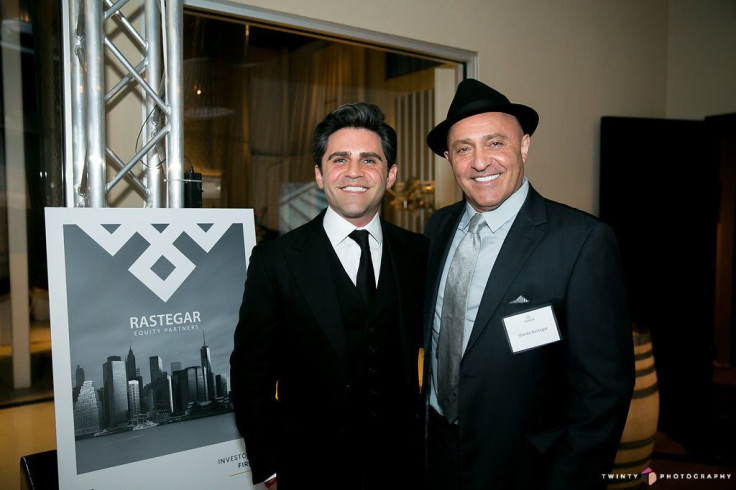 Ari Rastegar walked through the heart of New York City's financial district, steps away from the bustle of Wall Street. Strolling leisurely in a crisp black suit and flanked closely by his assistant, the investor pointed out the neighborhood spots he used to haunt when he lived in a nearby building.
This is where 34-year-old Rastegar, the founder of Rastegar Equity Partners, got his start in private equity. He now invests in real estate like self-storage facilities and discount retail stores and has acquired more than $500 million in assets and portfolios since launching in Dallas in 2015.
On a recent day of meetings in New York, with Donald Trump's inauguration just days away, Rastegar was optimistic about his future and the future of his company.
"It's the best thing that could have ever happened to us," he said.
For the first time in history, the United States will have a president with firsthand experience in the real estate industry. Trump's corporate background also likely bodes well for the continued financial success of private equity and the people who invest in it. That means for Raestegar, the president-elect's emphasis on job creation and deregulation could increase his already thriving empire.
"I believe President-elect Trump, being a business person, is trying to create jobs and not impede businesses," he said. "I'm very optimistic that the real estate environment will be conducive to our investors."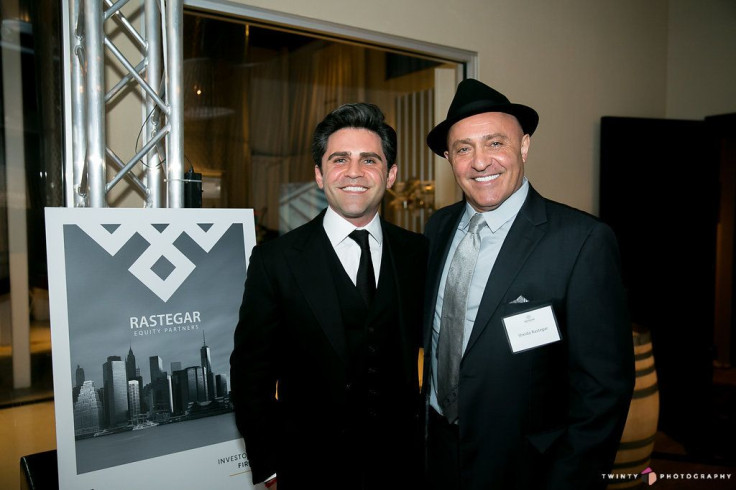 Rastegar's father, the son of a local doctor, fled Iran during the revolution in the early 1980s and landed in Texas, where he raised Rastegar on his own, pointing his son toward law school at an early age. His father instilled in him a love of reading, and Rastegar, perpetually carrying whatever book he's currently reading, credits authors as the fundamental teachers of his life.
Now confident and poised, Rastegar described himself as "the kid who shouldn't have made it on paper." Sipping a cup of black coffee at a café in the neighborhood where he took some of his very first business meetings before he had an office, he recalled the childhood lisp and stutter that took seven years of speech therapy to control. Rastegar attended community college after high school, then made his way to a slightly larger school before finally ending up at Texas A&M University, the state's flagship school.
Years later, Rastegar calls himself a believer in serendipity and the greater workings of the universe. He sleeps only a few hours every night because, he said, he is so eager to get a jump start on each day. As he spoke, his assistant surreptitiously dropped a magnesium pill on the table and gently nudged a bottle of water toward him as a reminder to drink. A big part of Rastegar's life is dedicated to his physical fitness: the businessman indulges in cryotherapy and other innovative treatments.
"Nobody's going to work harder than me," he said. "There can be smarter people than me, better-looking people than me, but nobody is going to work harder than me."
The story of Rastegar's career starts with two small loans of only about $3,000 each: one borrowed from a friend's father and the other secretly taken out of his scholarship money for school. With them, he bought a plot of land in suburban Texas, sowing the seeds of his future career in real estate investment. Fast-forward not all that many years, and Rastegar is the head of his multi-million dollar namesake brainchild.
He said Trump could help his investors, which, in turn, will help him.
The success of his investors is so important to Rastegar because of the way he chose to set up his business. He said he wanted to topple what he calls "the antiquated model of private equity" and the "zero sum game of Wall Street."
Instead of the traditional business model where investors are charged a 2 percent management fee and a 20 percent fee on profits, Rastegar starts with a 1.2 percent management fee and then takes half of all profits above an 8 percent return. This way, he said, he makes money with his investors as opposed to from them.
Trump condemned "regulations" as "a massive job killing industry" that he vowed to "put an end to" during a speech in September. Should Trump implement policies that make conditions better for investors, Rastegar will cash in.
"We're absolutely behind any sort of regulation that protects the investors," he said. "With that said, if there's a way to have some sort of deregulation that doesn't stifle capitalism, we're behind that, as well."
Trump suggested repealing certain specific regulations, including the Dodd–Frank Wall Street Reform and Consumer Protection Act in his quest to unbind the financial sector. According to Trump's transition website, the incoming administration wants to dismantle the complex piece of legislation implemented in the wake of the 2008 financial crisis and replace it with "new policies to encourage economic growth and job creation."
The president-elect has also toyed with the idea of repealing the Department of Labor's fiduciary rule, which requires that financial professionals act in the best interest of their clients. The rule is maligned by most financial professionals who claim it is restrictive in terms of how they can invest money. Rastegar, on the other hand, has wholeheartedly embraced the policy, using it as a core operating principle of Rastegar Equity Partners. Whether or not the president-elect rolls back the regulation, Rastegar said it wouldn't change the way he does business and earns money.
"A lot of these policies, we hope, are going to have a greater good impact than a negative impact," he said.
Rastegar said he looked forward to not just Trump's real estate experience in the White House but the input of Wilbur Ross, Trump's pick for commerce secretary, as well. Tangible assets that his clients can see and visit are crucial to Rastegar, as his firm invests in what he calls "recession resilient properties" like self-storage units. Ross himself is also a renowned investor with experience in that arena. If Trump's succeeds at creating jobs and infrastructure, Rastegar will have more to invest in and thereby, again, likely make more money.
"It's going to be very advantageous to have a real estate person to be a part of the building of actual real assets," he said.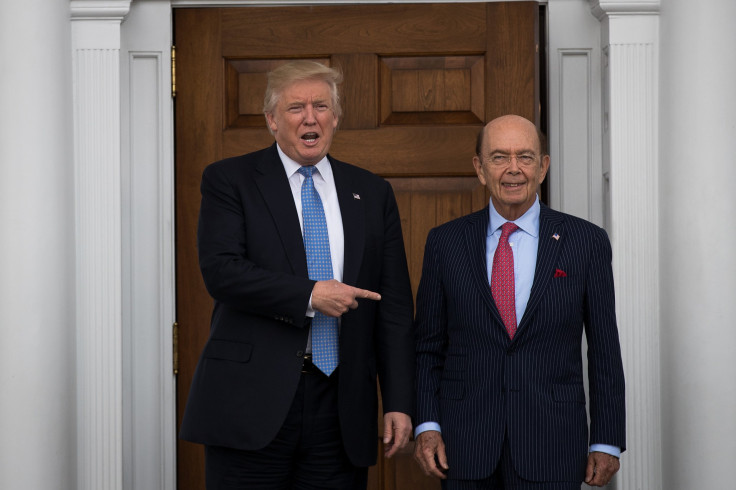 He said his success, though likely to be impacted somewhat by the ministrations of politics, was not contingent upon who's in the White House. After all, Rastegar kick-started his business under a president with a vastly different ideology than that of Trump.
"I'm apolitical. I am not a Republican. I am not a Democrat. I am not an independent. I am an American," said Rastegar, who would not share who he voted for. "As far as the presidency is concerned, once the president is the president, I respect my president. I respect the office of the presidency."
As he visited New York City on a recent day from Dallas, Rastegar's assistant handed him his briefcase while he walked toward the scaffolding surrounding the Chelsea Hotel in Manhattan to survey how the construction was coming along. Rastegar worked beneath CEO Ed Scheetz on the legendary property before branching out on his own to where he is today. Whether or not the incoming administration proves to be a boon to him and his industry, Rastegar said his laser-like focus won't allow his success to hinge on what's happening in Washington.
"My investors are going to make money no matter what," he said. "We can pivot, we can be agile. The truth of the matter, the brutal honesty is: we're going to make money for our investors regardless."
© Copyright IBTimes 2023. All rights reserved.