How Blockchain Can Protect Our Devices and Keep our Data Safe
Revolutionary blockchain technology is transforming our society but for Kevin L. Jackson it's not just all about cryptocurrency and NFT's. Blockchain technology can also beef up our existing infrastructure, and make it fit for purpose in the age of cyberwarfare.
In 2021 over 65 million Amazon Alexa speakers were sold. As well as streaming music and setting alarms, they are the gateway to the internet of things (IoT), a revolutionary technology that allows users to close their curtains, boil a kettle, or turn off their lights with the flick of a button on their phone or through a voice command. The speaker or your phone acts as a hub through which smart household devices communicate.
Interconnectivity, however, is problematic from a security point of view. Thousands of security cameras and baby monitors using WiFi have been hacked with little effort as described by Brian Lam, a security engineer at M&A security.
As the pace of Russia's invasion against Ukraine steps up and the West responds with crippling sanctions, we are on the verge of entering all-out cyber warfare on a scale never before seen.
On a national level, we've already seen the damage a hacked supply chain can bring to the country when the Colonial Pipeline was hacked. The ransomware attack left drivers stuck in queues for hours waiting for gas. Pipeline operations were brought to a standstill in a bid to contain the attack which resulted in the hackers being paid off.
On an individual level, the damage that can be wreaked by hacked CCTV and even hacked smart cars - which also link up to the Internet of Things through services like Apple's Carplay - will be immense.
Yet devices are vulnerable to this kind of exploitation largely because we don't have enough information about how data is passed between these devices. We don't have an overarching cybersecurity law that standardizes the security precautions a company, its suppliers, and software vendors must make for it to be sold on the market.
Instead, ordinary users have no idea how vulnerable a device they are using is to outside hacking. Jackson, Senior Vice President at Total Network Solutions Inc. believes blockchain technology goes some way to solving this.
Jackson and his team at TNS, have developed a Universal Communication Identifier which is the world's first blockchain-enabled service for supply chain security, device management, software licensing, and equipment tracking. By tokenizing all connected devices onto a blockchain, users will have improved visibility on when and where a hack has occurred, across all of our connected devices. Users will also have a record of information transactions associated with that device.
This transparency will allow users to determine any suspicious devices on the platform and decide if they want to cut them out of the network.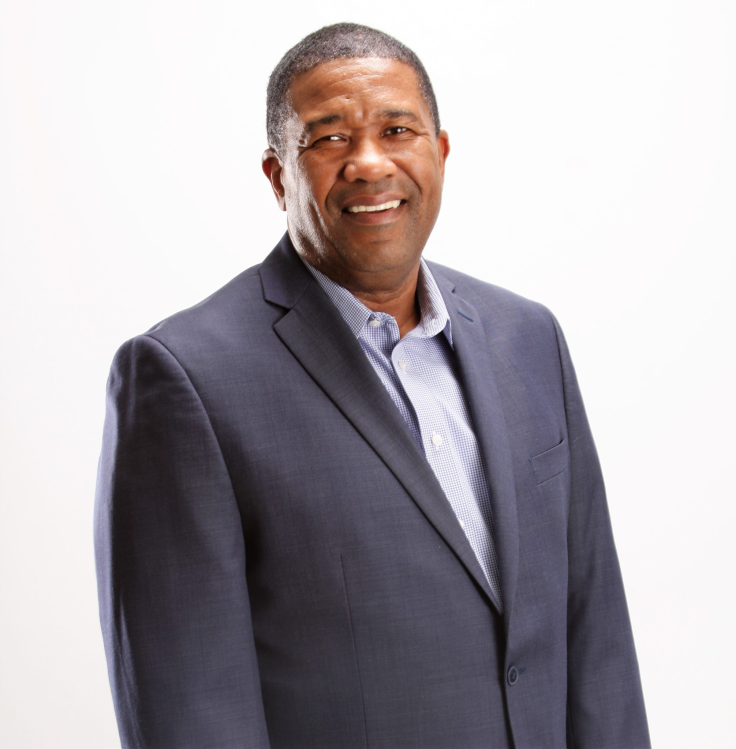 Jackson began his career with a BS in Aerospace Engineering in 1979 from the U.S Naval Academy and then a MA in National Security & Strategic Studies followed by an MSEE in Computer Engineering from the Naval Postgraduate School. The combination of his Navy Space Technology and US Intelligence Community hybrid cloud computer engineering background has made Jackson an expert in spotting and responding to cyber threats with the military-style precision that is necessary for the post Russo-Ukrainian War era.
Jackson, a former executive for IBM and JP Morgan Chase, has been an expert on advanced technology and cyber security since the late 1990s. He is a USA Today and WSJ-bestselling author whose books include "Click to Transform" (2020) and "Architecting Cloud Computing Solutions" (2018), both of which have since become well respected guides for cloud computing and digital transformation implementations. Kevin is also the host of "Digital Transformers", a video blog that highlights the companies and executives leading global industries into the digital future.
As Jackson has progressed in his career his career has become almost unimaginable to what it was when he first started, something a throwaway remark made in Speech Technology Magazine 1999 confirms: 'For the first time in the nearly 40–year history of "wearable" computers, reality can meet society's expectations.' Today, millions of people use Apple Watches to measure their heartbeats and daily exercise and we can say those expectations have been met.
Now Jackson's position as a thought leader and consultant through GovCloud Network is undergoing a revolution with the acceleration of Web 3.0 and blockchain technologies. Whilst the cloud-enabled people ditch traditional server-based computing for security and storage reasons, decentralization through the blockchain will soon see companies and users reconsidering the way they think about security once again.
With over 300,000 followers on social media, Jackson has a host of accolades to his name. He is the host of the "Digital Transformers" video podcast, been recognized as a "Top 5G Influencer" (Onalytica 2019, Radar 2020) and a "Top 50 Global Digital Transformation Thought Leader" (Thinkers 360 2019), a "Top 100 Cybersecurity Influencer and Brand" by Onalytica (2015), a Huffington Post "Top 100 Cloud Computing Experts on Twitter" (2013), a "Top 50 Cloud Computing Blogger for IT Integrators" by CRN (2015) and a "Top 5 Must-Read Cloud Blog" by BMC Software (2015).
With threats to supply chains and individual data at every corner today in a post-Covid and post-Ukraine world, Jackson's ideas on cybersecurity have never been more necessary. He is someone to watch in 2022.
© Copyright IBTimes 2023. All rights reserved.
FOLLOW MORE IBT NEWS ON THE BELOW CHANNELS