How Does '8 Simple Rules' Alum Amy Davidson Like Kaley Cuoco's Boyfriend?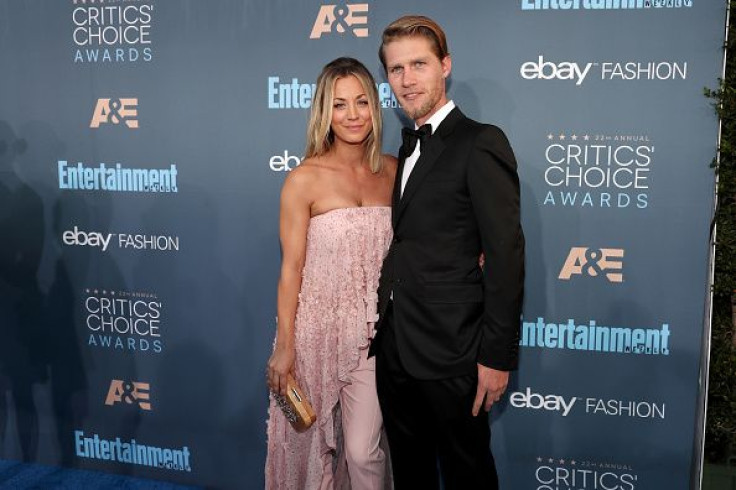 Kaley Cuoco's "8 Simple Rules" co-star, Amy Davidson, recently shared her thoughts and observations about the actress' relationship with Karl Cook.
While speaking with Entertainment Tonight, Davidson said that she thinks Cook is "great." "He's exactly who you see. He loves cooking and he's gentle and he's a kind person. I'm really happy because she deserves to be treated well," she said.
When asked if she thinks Cook is the one for her good friend, Cuoco, Davidson replied, "I hope so! I do, yeah."
Read: Kaley Cuoco Teases "Big Bang Theory" Season 11 Return With Script Photo
Cuoco and Cook have been together for about a year and a half. The couple regularly shares photos and videos of their vacations and outings on their respective social media accounts. Cuoco, who stars in "Big Bang Theory," also shares Cook's passion for horses. According to Davidson, their love for horseback riding is something that keeps their relationship strong.
"I think the fact that they have something outside of the industry that brings them together – the fact that he's an equestrian and she's an equestrian. She's such an animal lover, advocate. That brings them even closer together," she said.
Just recently, Cuoco and Cook traveled with his family to Australia. The actress was invited to grace an auction event for Paw Works, but they also toured the country. Cuoco, who plays the role of Penny in the CBS sitcom, shared a series of snaps from their trip. In one of her photos, Cuoco and Cook posed with an adorable camel.
Meanwhile, before Cuoco got into a relationship with Cook, she first went through a tumultuous divorce from her ex-husband, Ryan Sweeting. Cuoco's marriage to the professional tennis player lasted for less than two years. A source told People in 2015, "The few times Kaley and Ryan were out together recently, the tension was noticeable. You could tell the honeymoon phase had ended."
Following Cuoco's split from Sweeting, Davidson has reminded her of the importance of not settling. "I told her, I'm like, 'You deserve the world.' We can't settle, especially when it comes to love. It's so important," Davidson said.
© Copyright IBTimes 2023. All rights reserved.