How To Download Windows 10 'Redstone' Beta Free Ahead Of Launch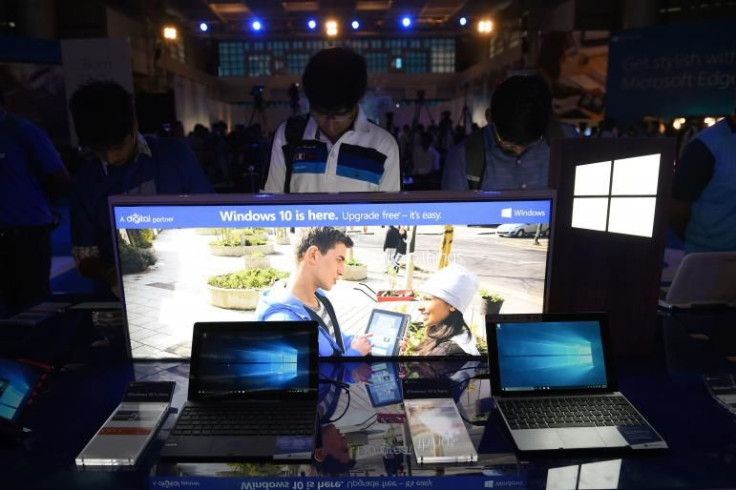 Windows 10 is set for a slew of new features this year, as Microsoft kicks off its "Redstone" round of updates. Consumers keen on trying out the latest and greatest can download Windows 10 beta versions ahead of launch, however, thanks to Microsoft's Windows Insider program.
It's worth noting that as with any beta software, the updates are not intended for general consumption. Microsoft encourages testers to provide feedback and flag problems, and there will almost certainly be some. It is, after all, a work in progress. With that in mind, here's how genuine Windows 10 users can get on the inside track.
To get started, go to the "Windows 10 Insider" page and register using a Microsoft account. Once that's done, log in on a PC already running Windows 10 with that same account. Go to the "Settings" app, then "Privacy" then "Feedback And Diagnostics." Set "Diagnostic Usage Data" to "Full" or "Enhanced" if it isn't already.
Then, staying in the "Settings" app, go to "Update And Security," then "Windows Update," then "Advanced Options," then "Get Insider Builds." Assuming you still want to join, hit "Get Started," follow the instructions and wait for your PC to restart.
Once it restarts you can choose how frequently to receive updates from the same Windows Update advanced options page. There are two "rings" to choose from. The fast ring is for those that want the latest and greatest features regardless of stability. It's not for the faint of heart. The slow ring receives the same updates as the fast ring, but only after Microsoft confirms that there are no show-stopping bugs in the fast ring update.
Microsoft also offers a special "Insider Hub" app to get the latest Windows 10 beta news. If it isn't installed already, go to the "Settings" app, then "System," then "Apps and Features," then "Manage Optional Features." Under "Add a Feature," scroll until you find "Insider Hub" and hit install.
© Copyright IBTimes 2023. All rights reserved.