Microsoft Scales Back Windows 10 'Redstone' To Meet Update Deadline: Report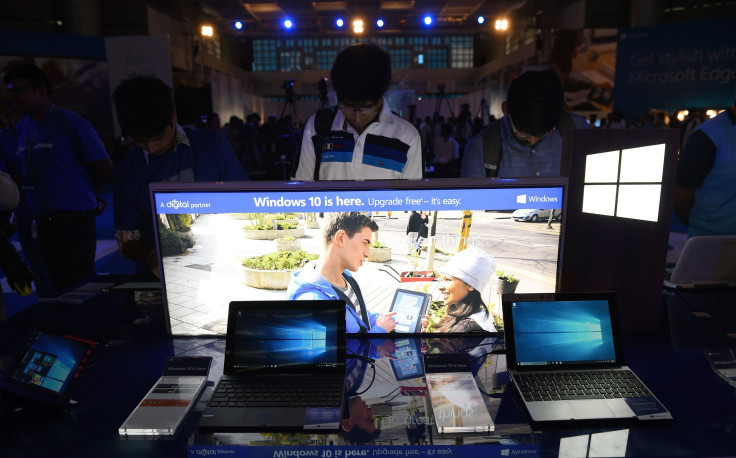 The next big Windows 10 update may be less ambitious than anticipated, as Microsoft Corp. has been putting its efforts into refining the core operating system and internal development structures, Petri IT Knowledgebase reported Tuesday, citing sources who requested anonymity. With finite resources at the company's disposal, features in the next Windows update will be trimmed as the deadline for it approaches, the sources said.
"Redstone," the code name of the update, is expected to bring big changes. Previous reports indicated Microsoft wants Redstone to transform Windows into a central hub for devices, integrating closer with mobile technologies and allowing for the seamless transfer of documents midway through work.
Apple Inc. has a similar feature called Continuity, which can detect when a file is open on one device, say an iPad that is not being used actively, and offer to hand it over to another device, say an iMac that is being used actively.
Ultimately, Redstone may prove less ambitious than expected as Microsoft reportedly has spent time refining critical pieces of its development process. Previously, a Windows developer who submitted code one day would have to wait until the following day to see whether code worked correctly as part of the latest complete version of the operating system. The company has overhauled this approach, speeding up development, but working on this process has taken time away from Redstone.
Another area demanding Microsoft's resources is the core operating system, known as OneCore, which is shared across all Windows 10-powered devices. It has been given significant updates, but they have centered on the kinds of changes that users are unlikely to notice on a daily basis.
Petri's report explicitly said the change of plans related to Redstone does not mean features are being scrapped, however. The team is working to meet a feature deadline sometime in the first half of 2016, which means prioritizing among the features and adopting a realistic development timetable for them.
© Copyright IBTimes 2023. All rights reserved.