How Drug Reform Could Reduce Deaths From Illicit Drugs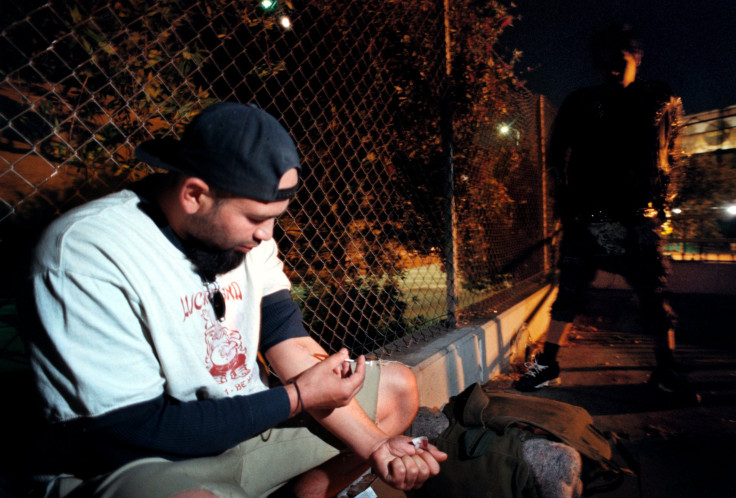 This story is being co-published with Capital & Main as part of a series on California Game Changers: Nine Big Ideas That Could Transform the State and Nation.
Short of launching a murderous drug war on the order of the one raging in Rodrigo Duterte's Philippines, it's almost impossible to stop people from taking illicit drugs. Incarceration hasn't worked, nor has the deterrence of potential arrest. Addiction and physical dependence, whether on methamphetamine or oxycodone or heroin, is a disease, and it can't be prosecuted away.
It is, however, possible to reduce the number of people drugs kill. Harm reduction — a category of drug policy strategies that include pill testing, needle exchanges and arming community members with overdose-reversal kits — has been shown to achieve dramatic reductions in the spread of drug-associated disease and death. In the words of author and Georgetown University law professor Paul Butler, "Harm reduction recognizes that there has never, in the history of the world, been a drug-free society." It acknowledges that "we benefit more from making drugs safer than from pretending that we can eradicate them."
Many harm-reduction programs are already legal in California. You can buy testing kits, for example, and needle-exchange programs qualify for federal funding. But one of the most effective strategies, practiced in Europe and Canada, remains implicitly against state and federal law, despite evidence from other countries that it works: dedicated facilities where people can come to use their drugs in a safe, hygienic environment in the company of trained medical staff. "They increase the amount of people who get into treatment, they increase the amount of people who stay clean, decrease the amount of people who are contracting HIV, Hepatitis, and those kinds of things," Assemblymember Susan Eggman (D-Stockton) told a press conference on International Overdose Awareness Day, August 31.
Eggman has been at the forefront of a legislative effort to establish legal, supervised injection facilities in California. Last year, she introduced a bill that would authorize supervised consumption facilities statewide; the bill died in committee without a single vote. This year, she refined her proposal to target only the most embattled counties. California Assembly Bill 186 would have set up pilot programs in Los Angeles, Humboldt, San Francisco, Mendocino, San Joaquin and Alameda counties where, in "a hygienic space supervised by health care professionals," drug users could "consume preobtained drugs." The program would expire in 2022, at which point policy makers and law enforcement could assess its success or failure. Eggman's bill cleared the Assembly and subsequent Senate committees. In a floor vote on September 12, enough Democrats joined Senate Republicans to defeat the bill by two votes.
"It would have effectively legalized the use of illegal, injectable narcotics in government-sanctioned drug dens," said Senate Republican Leader Patricia Bates, (R-Laguna Niguel), in a statement, elaborating that those "drug dens" would "prolong addiction, embolden drug dealers and encourage more crime."
Assemblywoman Laura Friedman (D-Glendale), one of the bill's co-sponsors, disputes that analysis. "Nobody wakes up in the morning and says that they're going to start using drugs because there's a safe injection site in their community," she said at the August 31 event.
Research and data say that Friedman is right. Supervised injection facilities are "the formalization of harm reduction," said Ryan McNeil, a researcher at the University of British Columbia, speaking at a Drug Policy Alliance seminar on September 24. After a 2016 spike in overdose deaths, Vancouver has just begun to see a decline in drug deaths, possibly due to more aggressive efforts to support safer drug use. Insite, a supervised Vancouver injection facility, is a one-stop harm-reduction center for drug users, a place where not only will someone intervene in case of an overdose, but effectively shelter them from the chaos and violence of the street.
The facilities are also a benefit to the community at large. They mean "fewer 911 calls," according to Alex Kral of the nonprofit research institute RTI International. Kral, who has studied the one secret facility that exists in the U.S., estimates that San Francisco would save $3.5 million every year from the reductions in HIV and Hepatitis C transmissions a safe injection facility would secure.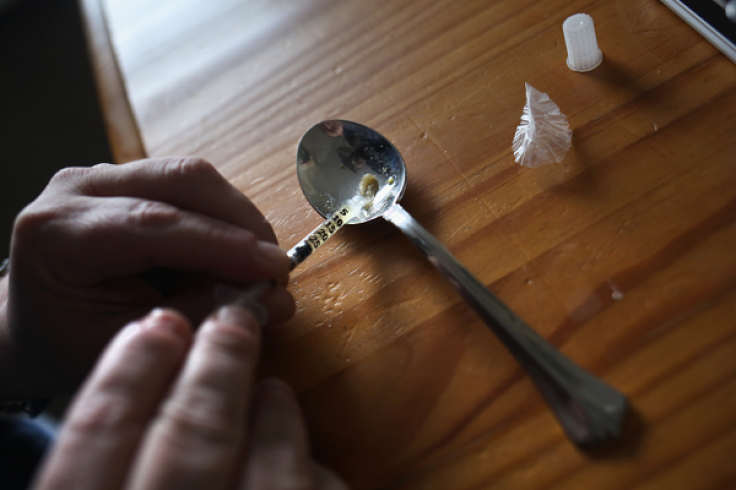 They might also function as a bridge to treatment; counseling services are usually available in the supervised setting, too. But that's not the point. "Safe injection sites aren't about reducing drug use," says Beau Kilmer, co-director of the Drug Policy Research Center at the RAND Corporation. "They're about reducing death." Still, in 2015, Insite referred 464 people into its adjoining treatment facility; 262 of them successfully completed the program.
Only one clandestine safe injection facility exists, illegally, in the U.S.; its staff communicates only with researchers who want to study the facility's outcomes. Overdoses have happened at the site, as they have at Insite. But all of them have been reversed.
"In these facilities around the world not one person has died of an overdose," Eggman said. "We should stop treating addiction as a criminal issue."
California, perhaps more than any other state, has made great strides in that direction. In 2000, voters passed Proposition 36, which diverted certain drug users from prison into treatment; 14 years later, with Proposition 47, the state de-felonized nearly all drugs, from heroin to cocaine. As of this year, of course, marijuana is legal. But law-enforcement interest groups, which would have needed to stand down around safe injection sites, have been adamant in their opposition to them, and became a force of defeat.
Senator Bates recommended that the Senate focus on drug treatment instead of enabling drug users. But sufficient drug-treatment facilities don't always exist where drug users need them. Certain rural communities where drugs, especially heroin, are prevalent have been declared " drug treatment deserts " for their lack of treatment facilities.
Peter Reuter, a prominent researcher and public policy professor at the University of Maryland, worries that situation will only worsen should Republicans in Congress succeed in repealing the Affordable Care Act. The federal health-care program "has been critical for drug policy in that drug treatment has been available for populations with high rates of drug dependence," he said. Stripping states of Medicaid funding for rehabilitation "will have real consequences."
One of them is that more people will die.
Last year, according to the Centers for Disease Control, more than 4,000 people in California died from overdosing on drugs. Drug overdoses are now a more common cause of death than car accidents, pedestrian traffic deaths and drownings. Roughly half of the overdose deaths are from opioids – nearly a fourth of which are from heroin. For every overdose fatality in California, there are two emergency-room visits and two hospital stays, and an unknown number of near-misses. Since 2000 the number of California's drug-induced deaths has doubled.
These aren't suicides. Accidental overdoses happen when a drug user consumes more drug than she realizes, or uses a drug cut with another, often cheaper, substance. Some people unknowingly inject heroin or methamphetamine laced with fentanyl, a synthetic opioid 100 times more powerful than morphine. Others die after detoxing — often after a stint in prison— not realizing that they can no longer tolerate the same dose that got them high before they went in. Others simply take too much, seeking a better high, the energy to dance all night, or simply relief from chronic pain.
And even with adequate treatment options, people aren't always willing to quit drugs — which is what should make harm reduction a crucial drug policy pillar. Harm reduction isn't legalization, despite state Senator Bates' objections. It does nothing to disrupt law enforcement efforts to curtail the sale and distribution of drugs. Nor is it decriminalization, which eliminates legal consequences for possession. It is simply a way of keeping people alive until they give up drugs. Or even if they don't.
Assemblywoman Eggman won't introduce another safe-injection facility bill in 2017, but she hasn't given up the fight. She plans to re-introduce the bill in January.
Meanwhile, the science in support of safe-injection sites continues to accumulate. "[It's] a new solution in the U.S.," says Alex Kral. "But [it's] scientifically proven around the world. We're on solid ground here with a science-based solution."
© Copyright IBTimes 2023. All rights reserved.
FOLLOW MORE IBT NEWS ON THE BELOW CHANNELS