How Elon Musk Will React To Paris Climate Agreement If It's Abandoned By Trump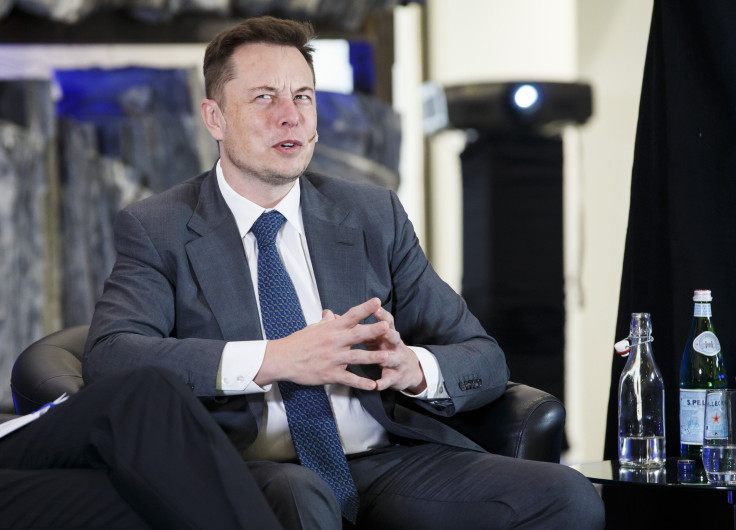 Elon Musk said that he'd have "no choice" but to leave the advisory councils of President Donald Trump should the administration decide to pull out of the Paris Climate Agreement. In a series of tweets, the Tesla and SpaceX magnate said that he has done "all I can" to sway Trump against a decision that would isolate the United States from the global effort to combat climate change and reduce greenhouse gas emissions.
"Don't know which way Paris will go, but I've done all I can to advise directly to POTUS, through others in WH & via councils, that we remain," Musk tweeted Wednesday. When asked what he'd do if Trump did indeed pull out of the agreement, Musk tweeted that he'd "have no choice but to depart councils in that case."
Musk had previously stated that he was "cautiously optimistic" that the president would remain in the accord after speaking with Trump in early May. On May 22, the billionaire businessman tweeted that he "spoke directly" with Trump about the agreement and that "many others have too."
Musk's tweets come amid discussions that Trump was looking to make good on his campaign promise to pull from the accord, with the president expected to make his decision public sometime this week. CNN reported Wednesday that the president is set to meet with Secretary of State Rex Tillerson, who stands in favor of remaining in the accord.
Read: Elon Musk On Twitter: SpaceX, Tesla CEO 'Cautiously Optimistic' Paris Agreement Is Safe Under Trump
Nearly 200 countries made history after reaching an agreement to mitigate emissions at the 2015 United Nations Climate Change Conference. The agreement aims to net zero emissions sometime between 2050 and 2100, keep temperatures below 1.5 degrees Celsius and provide funds to developing nations to help them transition to more sustainable operations. On the campaign trail, Trump vowed to pull out of the agreement.
A November survey from the Chicago Council on Global Affairs found that 71 percent of Americans support the Paris agreement. Interestingly, the survey also found that 57 percent of Republicans supported the accord, a finding that bucked previously held misconceptions that the Paris agreement was a primarily liberal cause.
© Copyright IBTimes 2023. All rights reserved.