Jack Dorsey's Twitter (TWTR) To-Do List For 2016: 12 Ways To Prove The Network's Value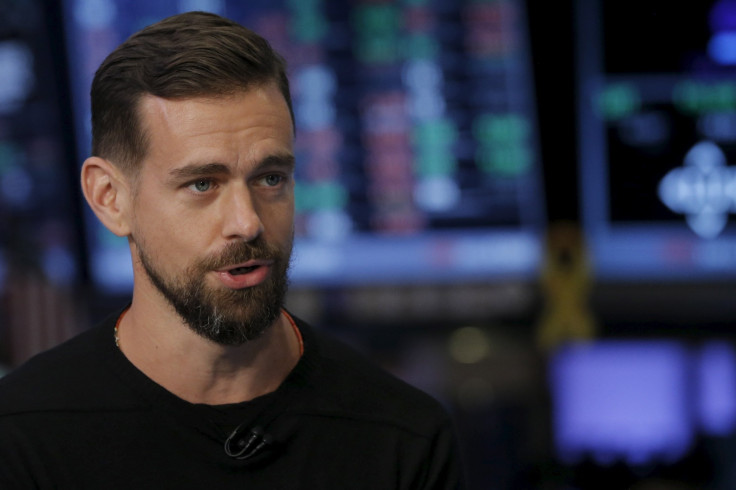 Twitter is a household name and crucial to several billion-dollar industries across the globe. "Star Wars: The Force Awakens" premiered an exclusive trailer on the site in November. Music mega-star Taylor Swift recently announced a movie project via Twitter (and Instagram). This year, President Barack Obama created a second account to push his agenda. And major news outlets still devote their shrinking budgets to perfecting the 140-character post.
But Twitter is struggling. Wall Street demands millions of new users, and TWTR shares have languished. Meanwhile advertisers are handing more dollars over to Facebook and app developers refuse to build on the platform.
Enter co-founder Jack Dorsey, back at the helm of Twitter nearly decade after he typed this: "just setting up my twttr." Now he's once again tasked with turning around the global social network he helped create. In six months he's shipped some major changes: new pages for TV, extended direct messages, more e-commerce options and what some have called Twitter's biggest bet yet: Moments. He also laid off 336 employees in what he called an effort to create "a more focused Twitter," the newly reinstated CEO wrote.
"I believe that their issues have been magnified and their successes have been minimized," said Rich Guest, of digital agency Tribal Worldwide. "That said, at some point perception becomes reality and so Mr. Dorsey needs to focus his efforts on shifting perception."
So what should be on top of Dorsey's agenda for 2016? International Business Times interviewed dozens of former employees, advertisers and active users to narrow Jack's to-do list to a dozen:
1. Redefine Twitter's Audience. Twitter's problem is that while it's big, it's just not big enough to be a must-buy for advertisers. "Facebook is a big driver. Google is big. Bing is big. We have direct relationships with publishers, and Twitter is not one of them," said Jordan Cohen, chief marketing officer of ad tech company Fluent.
Twitter has 320 million "monthly active users," or MAUs, which has been a standard metric for social networks since Facebook started using it in 2008. That's nowhere near Facebook's 1.55 billion, WhatsApp's 900 million or Instagram's 400 million. By those metrics Facebook increased its much-larger user base by 14 percent in the third quarter of 2015, while Twitter grew only 11 percent. But those numbers are deceptive in Twitter's case because they do not factor Twitter's logged-out audience, which accounts for another billion worldwide.
The money is in the logged-out user. As MAU growth disappoints, Twitter should break away from that user number and look to views. "It expands the potential audience side almost immediately," said Tom Edwards, chief digital officer of agency business for marketing company Epsilon.
That would make Twitter look a lot more like Yahoo, which outperforms Twitter handily on ad sales. "Twitter's biggest problem is that so far they have only managed to convert 320 million users into $1.5 billion in revenues, while Yahoo, who is widely criticized for failing to convert, has half as many users but generate $4.5 billion in revenues," said Phil Davis, CEO of Philstockworld.com. "Perhaps when Marissa Mayer loses her job at Yahoo, she can come fix Twitter?"
Twitter has received this memo on this and last week, COO Adam Bain announced that the company will begin placing ads in those embedded tweets, which could bring in $1.25 billion in revenue next year.
2. Improve Onboarding of New Users. For the newbie, joining Twitter can be an inscrutable experience. Under Costolo, Twitter did update its homepage and release a feature earlier this year to provide more suggestions on who to follow. Yet, Twitter experts were not impressed and say the current experience still seems confusing. "Twitter isn't something you learn on your own," said Alex Taub, co-founder and CEO of SocialRank, a social media analytics company that has a service for identifying and managing Twitter followers.
Twitter has been trying to add more users in part by putting its message into the mainstream. In October, Twitter ran 30-second TV commercials during the World Series. Another TV ad focused on the NBA was also created. "When the NBA is on, it goes off on Twitter," the ad reads.
But there are little features Twitter could add to make it more interesting and user-friendly. "I hope they add 'read receipts' when a celebrity (or maybe even a verified user sees your tweet)," said Niv Dror, who runs social media at online tech community Product Hunt.
"It is CRAZY that … Twitter doesn't pop up a little notification when you start a tweet with a handle that says only people that follow you and that person will see this in their timeline," said Taub of SocialRank.
Go to Twitter.com as a logged-out user, and you will see a Pinterest-esque collage of tweets from popular accounts, such as media outlet Reuters, presidential candidate Hillary Clinton and boy band One Direction. "While celebrities and established news outlets are great to instantly follow, if that's all you follow on Twitter, you are missing out on the awesomeness that is Twitter," Taub said.
Instead of simply promoting verified accounts with big followings, Taub suggested creating more curated lists based on a new user's identified interests and showing those already made by high-profile accounts.
3. Search, Filter and Personalize Content. Twitter was the birthplace of the hashtag, yet the company has not made the most of the now ubiquitous feature. "There's no proper way to find hashtags unless it's a trending topic," said Rezab, founder of Socialbakers, a social media marketing company.
It is also not intuitive to see what's trending on Twitter, via the mobile app, the platform drawing most of Twitter's traffic. While there are tabs for a user's main feed, notifications, Moments, messages and the profile page, trending is absent. "They have so much data and information on their platform that they aren't serving in any shape or form," Rezab said.
Even with that tap, there's no immediate explanation to the reason behind trends. Facebook added clickable hashtags in 2013, nearly six years after Twitter, and some say they beat Twitter at its own game.
While Facebook's trending topics are also hidden in the mobile app, the network does show a line of context to explain why something is trending by employing a team to research and write them. Additionally, the following screen on the Facebook app not only delivers a feed of the top content but also separates for photos and videos.
Twitter users plead for more control. "I want to select specific genres, the medium (video, audio, stream or not) that I can rank or mute based on my interests and based on the time of day or other specific date parameters," said Michael Davis, head of creative at marketing agency Conversant. The site's updates to surface more personal content -- with "Suggested By Twitter" and "While You Were Away" -- could be a start.
Twitter has been "monkeying around" with the chronological order of tweets for a long time. Perhaps an option for "chronological" or "personalized" on the main feed could satisfy the power users while intriguing new users.
4. Make a Major Acquisition. Twitter started 2015 with two major acquisitions: live-streaming app Periscope and talent agency Niche. While Twitter may not be running ads on Periscope or Niche, both of those moves have helped the company prove its potential as a platform. For 2016, Twitter needs to continue its betting game. "They can grow through acquisitions -- they must," Rezab said.
Several analysts suggested purchasing a longer-form blogging site. Both Periscope and Vine serve as microformats for content on Twitter. But there's even more potential for building on top of 140 characters. Rezab highlighted LinkedIn's acquisition of newsreader Pulse, now further integrated into the network as a content hub.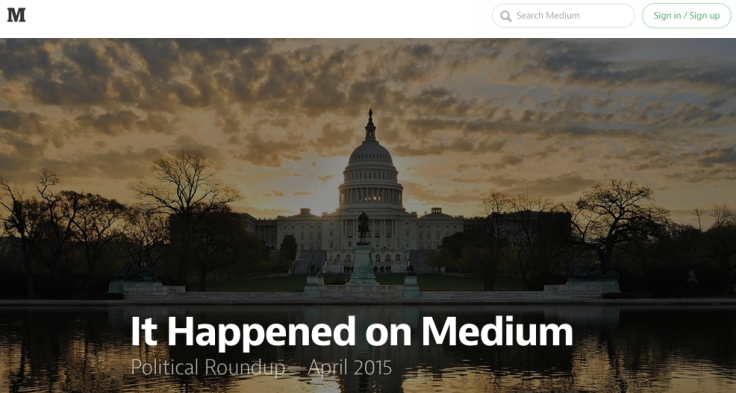 "Twitter should buy Medium," Rezab said and followed up with "freaking h---" once he learned that the blogging site was created by a Twitter co-founder. Ev Williams may not be eager to give up his startup to the company that ousted him as CEO. Twitter also might not be able to afford a startup that closed a $57 million funding round, led by Andreessen Horowitz, in September. Then there's Tumblr, which could be on the block once again now that Yahoo is back in play. "If Yahoo sells the entire internet business, then the private equity fund might sell Tumblr," said Edwards, a tech marketer. "Tumblr would be a much better fit into Twitter."
Flipboard has also been in acquistion talks with Twitter, according to Re/code, but there are plenty of options out there for curation tools. Niv Dror, the social lead at Product Hunt, suggests Nuzzel, which curates news tweets from your friends.
5. Build up Moments. Traditionally Twitter has relied on its users to curate tweets. The company decided to begin its own human curation of live content earlier this year. Twitter launched Moments in the U.K. Tuesday, but it needs to do more. "It's time to evolve the beloved Twitter experience from just a microblog of scrolling into a content destination," said Michael Davis, head of creative at marketing agency Conversant. "Encourage the development of an intuitive user-friendly control panel that turns Moments into actual channels."
This week, Twitter moved Moments to replace notifications as the second tab on Twitter's desktop. But analysts and users are asking for more product changes. Moments should be "a content control hub that makes me feel like I have my interests organized," said Davis.
He noted that Moments is difficult to search through and not yet personalized. Dorsey said in October that changes there is a company priority. "Our focus with Moments is getting them easier to discover," he said.
Advertisers also questioned the $1 million price tag for ad buys, referring to the reach as "hefty" without having a clear understanding of what's so great. Rezab, based in Prague, called for Twitter to bring the feature to the rest of Europe. While Snapchat launched Discover, its network of stories created by media partners, in the U.S. and internationally, and Facebook grows its Instant Articles initiative abroad, Twitter is just now exporting Moments. It should move faster.
6. Beat the Spammers, Trolls and ISIS. Nearly 10 years old, Twitter is still burdened with users who abuse the network and offend users, even caused some high-profile celebrities like Lena Dunham to move on. In February 2015, Twitter CEO Dick Costolo admitted that as a failure of his company.
"We suck at dealing with abuse and trolls on the platform and we've sucked at it for years," Costolo wrote in an internal memo, obtained earlier this year by The Verge. "I take full responsibility for not being more aggressive on this front. It's nobody else's fault but mine, and it's embarrassing."
Before Costolo stepped down as CEO, he did begin taking steps to further address the problem. For example, in July, Twitter released a 1-minute video and a revamped online page called its "Safety Center" that both help educate old or new users on Twitter's terms of services and practices.
The July update was preceded by several other changes. In March, Twitter released a new tool for creating summary reports of tweets that could be threatening. In April, the company tweaked the wording of its abuse policy to say, "You may not publish or post threats of violence against others or promote violence against others." In June, Twitter introduced an option to sharing lists of blocked accounts to other users.
Twitter has taken a clearer stance against terrorism and terrorist-related activity. Previously Twitter executives have casted the network as a channel for free speech, but of late, Twitter's team have revealed its action stance into addressing reports. For instance, on April 2, Twitter suspended approximately 10,000 accounts "for tweeting violent threats," a company representative told the New York Times.
7. Add More Tools for Businesses. Business across several industries have invested deeply into customer management via social media. For example, Southwest Airlines has a team of 29 that respond to 80,000 posts each month from Facebook and Twitter, the New York Times reported.
Yet some critique that Twitter has not done enough to support these business, other than creating the platform. "When you build businesses, then you create value for others and then they create value for you," Rezab said.
Meanwhile, Facebook is, again, starting to beat Twitter at its own game. Earlier this month, Facebook announced new tools for businesses to improve communication with customers. For instance, all Facebook pages have a redesigned inbox for messages that allow them to save notes about a customer and bring in their Facebook likes.
While Twitter's user data is far less sophisticated than Facebook's, the company could still work to further build out the tools for businesses. "They need to redefine what messaging means within Twitter," Edwards said.
Twitter did release a major update to messaging in 2015 when it expanded the character limit to 10,000 rather than the traditional 140. Yet, that simply puts Twitter at a level playing field for text messaging and Facebook Messenger, rather than adding something unique.
Additionally, analysts suggested more partnerships with businesses. For instance, Phil Davis of Philstockworld.com recommended more integration like with Domino's where customers can order pizza with an emoji.
"Pairing up with, perhaps, Starbucks to prepare a coffee order or McDonald's for highway rest stops or even with Amazon for household supplies are all good ways to expand the program," Davis said.
8. Prioritize Visuals and Immersive Content. Twitter users shares a lot more than 140-character tweets; they share photos, videos and news links on the network, but it needs to make this content more immersive. "While Twitter began as an all-text platform, rich media has become essential to the experience," Twitter product manager Akarshan Kumar wrote in a blog post.
In August, Twitter tested new photo-editing and GIF features with a handful of partners but has yet to expand that initiative further.
While Facebook prioritizes video and CEO Mark Zuckerberg speaks optimistically of the potential and his company's big bet on virtual reality, Twitter is apparently sitting idly by. Both Facebook and YouTube now allow for 360-degree content.
Twitter held an event called #VideoNow in October, yet it did not announce such a big endeavor. Instead, CEO Dorsey pitched his company's response rate. "Twitter can show everything that's happening in the world 10 to 15 minutes faster than any other service," he said.
Twitter did introduce rewinding and fast-forwarding videos shared on the platform by using a third-party app called ScratchReel. But Twitter could do much more with its internal video content, to encourage such sharing, and could better incorporate the other video products owned by Twitter: Vine and Periscope.
9. Connect the Ecosystem. Twitter spent millions on both Vine and Periscope, which both have grown their own communities of millions of users, yet the struggling company has not fully incorporate the products into the parent company. "When I hold a tweet, why doesn't it go live on Periscope?" Rezab asked.
The average Twitter user or a new user just joining the social network might not even realize Vine and Periscope are owned by Twitter. Facebook users can easily cross-post Instagram photos onto Facebook and quickly click back and forth from app to app. Facebook's recently released public live video product is also internal to the main app.
Periscope users suggested better integrating the two platforms. Twitter recently allowed users to display their Vine video loop counts and link to their Vine accounts on their Twitter profile pages, Vine announced on its blog.
That same feature could be added for Periscope. Brands and marketers have been disappointed with Twitter's treatment of the platform. "Our crew has been seeing it sort of tacked on at the end of Twitter decks, and even when it seems like a perfect fit for an idea, no one is really pushing it on us," Zach Gallagher, director of digital strategy at Deutsch, told Digiday.
10. Grow Relationships with Developers. In 2015, Twitter cut off live-streaming startup Meerkat from access to its social graph. The company also suspended Politwoops, a site run by the Sunlight Foundation and dedicated to tracking deleted tweets by politicians. Until recently, Twitter's stance toward developers ranged from indifference to outright contempt.
"I know some developers that will never build on Twitter again," said Taub of SocialRank. "If Twitter's dev relations team just communicates well and shares the roadmap and continues to just make sure people know what is good and what is not, they will be in good shape."
But Dorsey has said that he wants to improve his company's relationships with developers. At a Twitter's Flight conference in October, Dorsey issued a public apology to the community.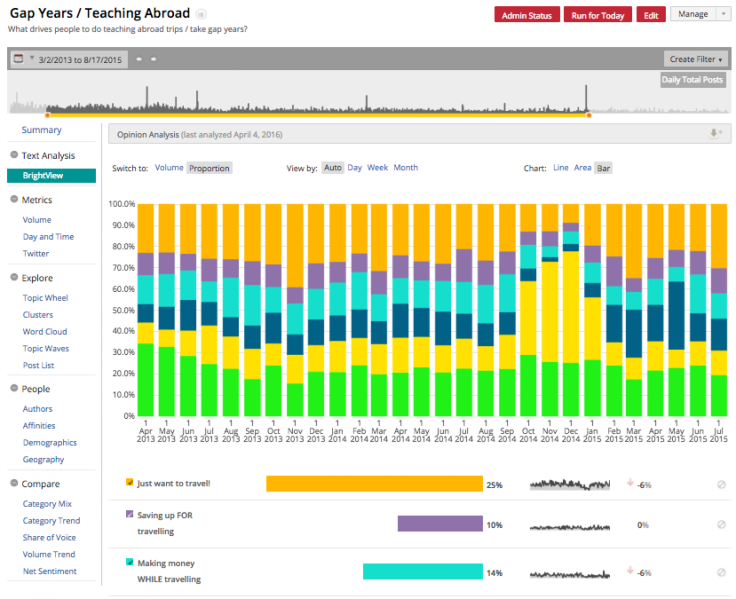 "We want to come to you today and first and foremost apologize for our confusion," Dorsey said. "We need to have this conversation with you, and we need to start this today."
Twitter has expanded its in-house developer advocacy team, growing it approximately three times to a total of 50 employees over the last two years.
11. Hire and Retain Diverse Talent. Prioritizing staff diversity must be on Dorsey and his executive team's to-do list for 2016. The company's workforce is clearly homogenous, including only 1 percent African-Americans, 3 percent Hispanics and 13 percent women, according to the 2015 diversity report.
Those numbers are in stark contrast to Twitter's user base. Leslie Miley, who was a part of the Twitter layoffs in October, told IBT that he believes the company's struggling user growth is partly intertwined with the lack of staff diversity.
"This is why Twitter is stuck at 320 million users," Miley said. "It doesn't have people making product decisions who understand the use case of the most prolific communities on Twitter."
"We really need to be reflective of the people that we serve, what their concerns are, how they want to participate in the world, what communities they're a part of, and build tools to make their lives easier," Dorsey said at an event at the company's headquarters last week, according to CNET.
But to impress, the numbers will have to change.
12. Make a Difference With Your Billions. Twitter stands for "freedom of expression," Dorsey said at the Flight conference in October. It's a motto Dorsey and his predecessors have echoed as the company has grown. Dorsey is known for lip service to high-minded ideals; unlike Mark Zuckerberg he has yet to put his considerable wealth to work to create change.
"Dorsey's record of charitable contributions so far has been small, but he has been known to use his social media power to raise funds for charity:water, and auction off time with himself to support entrepreneurship and education," according to InsidePhilanthropy.com.
That has begun to change. In the initial public offering for his other company, Square, Dorsey disclosed that he would give 20 percent of the stock to his charity, Start Small Foundation. In October, Dorsey also gave one-third of his company stock back to the employee equity, a commitment to his own employees.
© Copyright IBTimes 2023. All rights reserved.