Facebook Is Bringing Instant Articles To More Emerging Markets In Asia As Internet.Org Effort Is Criticized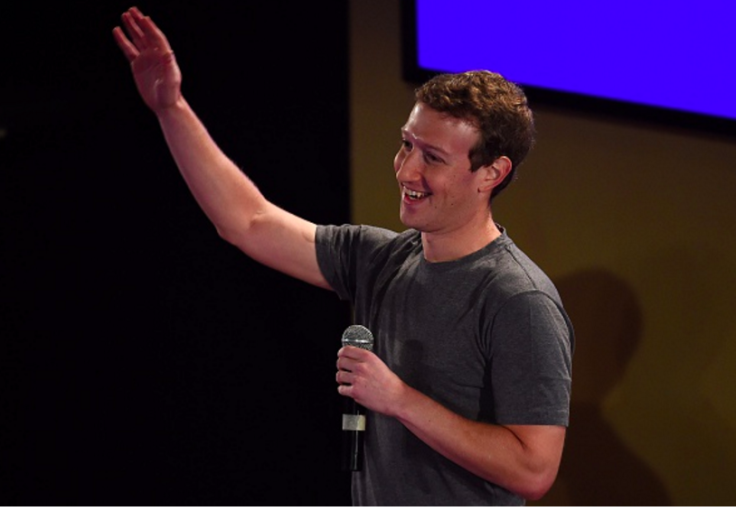 Facebook is looking to connect the billions of people still without Internet access, by using satellites, drones and lasers as well as its Internet.org philanthropic efforts, and as part of that push is now set to include Instant Articles, a service that allows media organizations to publish articles directly to Facebook, making them load up to 10 times faster.
Facebook typically rolls out new features in more developed markets first before bringing them to emerging markets, but having launched Instant Articles in the U.S. in May, the company has since rolled it out to India last week and has now posted job openings in its Asian headquarters in Singapore for contractors who will work with "new publishers to begin developing Instant Articles" and "provide direct support to publishers" who use the service. The jobs call for candidates who can speak Thai or Vietnamese, the Wall Street Journal reported.
The benefit of using Instant Articles is that they load up to 10 times faster than standard articles on mobile websites and, in countries where access to Internet is limited, this could be a huge advantage. Facebook is looking to move beyond being seen as simply a social network and toward a ubiquitous access point for all online activity, and in countries like India, Thailand and Vietnam, it already is much more like that than it is in more developed countries.
Facebook Is The Internet
In Myanmar, for example, this is seen to an even greater degree. "When people here in Burma refer to the 'Internet', what they often have in mind is Facebook -- the social media network that dominates all online activity in this country to a degree unimaginable anywhere else," Christian Caryl wrote in Foreign Policy.
While high profile news organizations like BuzzFeed, the Washington Post and the New York Times have joined the services, some have struggled to turn a profit from Instant Articles though it appears that in developing markets, where the newspaper business is booming, it may have found the perfect location.
Over two years ago Facebook launched its Internet.org initiative in collaboration with technology companies, including Samsung, Nokia and Qualcomm, with the stated goal of bringing affordable access to selected Internet services to less developed countries.
The effort received criticism for providing "a walled garden," providing preferential access to Facebook and a few select partners over every other service online, and so in May of this year it opened up the platform to developers and now has over 60 services available. In September, the app, which delivers the services was renamed Free Basics to differentiate it from the wider Internet.org effort.
Free Basics Criticism
On Tuesday, Facebook's CEO Mark Zuckerberg attempted to highlight the difference the Free Basics service was having on the lives of people in India. He told the story of Ganesh and his wife Bharati who are farmers in India who used Free Basics to access information on weather and commodity prices to help boost their income.
"Today, nearly 1 billion people are currently without internet access in India. Now with Internet.org's Free Basics available to everyone in India, many more people like Ganesh and Bharati will have access to the information and opportunity the internet brings," Zuckerberg said.
However, not everyone is as effusive as Zuckerberg when it comes to the philanthropic push. One user of Free Basics wrote about the reality of using the service on the Reliance network in India, and how it actively pushes the Facebook aspect of the service over everything else.
"It certainly makes me wonder about the actual purpose of this program. There has to be a way to expand global internet access without ushering in an era of Facebook monopoly, spread under the guise of philanthropy," Firas Durri wrote on Medium.
In another article published earlier this month, titled "Facebook's new internet.org is evil," author Mahesh Murthy held nothing back when looking at the service Facebook claims is all about connecting people and not about money.
"Looking under the hood has actually shown a different reality. First, there's no NGO. This is just a division of Facebook. Second, it is absolutely for-profit in every way. There is no not-for-profit part of it whatsoever. Third, as you'll figure out: this is really the "Facebook Poor People Acquisition Department"."
© Copyright IBTimes 2023. All rights reserved.
FOLLOW MORE IBT NEWS ON THE BELOW CHANNELS