How to Find the Perfect Vacation Rental
It sounds like a dream vacation: Watch the sunrise on your private veranda with freshly-made espresso - no rush! Spend the morning visiting quaint villages and small museums, lunchtime in the yard barbecuing freshly-caught fish, and the afternoon lounging around your private pool. In the evening, stroll to a nearby café for a simple dinner, made by the owner, while listening to the banter of the local residents as the sun slowly sets on the horizon. A vacation rental is an excellent way to experience life in a place like the locals.
But before you jump online and shell out well-earned dough for a villa with an expectation of a memorable stay ...under the Tuscan sun, keep the following information and advice in mind to help ensure you don't arrive at your destination only to find a hovel with a parking lot view.
What is a vacation rental?
A travel industry term, vacation rental means the renting out of a fully-furnished apartment (or house, condo, studio, maisonette....) to tourists on a temporary - usually weekly - basis. Different countries and locales may use different terms such as villa, holiday rental, self catering rental, holiday cottage, tourist rental, gites (France), agriturismo (Italy). A vacation rental may range from a budget studio apartment to a sumptuous private villa with luxury services (e.g. cook, concierge) and a price tag to match.
Although still most common in European countries, the concept is quickly expanding around the world and you can find vacation rentals almost anywhere you want visit: remote island beaches, mountain-side ski areas, major city centers, and anywhere in between. In the United States you can find more and more vacation rentals, but the most popular have been in major tourist areas such as Hawaii, California, and Florida.
Pros & cons of a vacation rental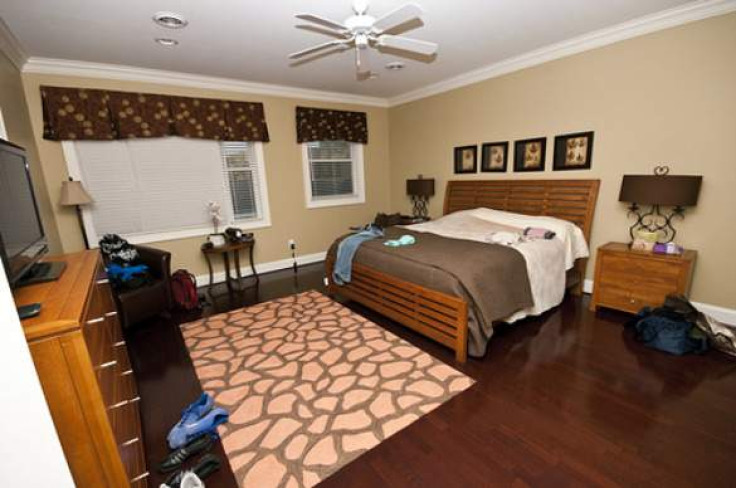 Two of the most compelling reasons for choosing a vacation rental are cost and space/location. Generally, you will pay less per night for a one-week vacation rental than a hotel room of the same quality in the same area. Using the kitchen facilities will also lower your food expenses as compared to eating your meals at restaurants - and no hefty room service bills. You will likely have more living space with a vacation rental, including multiple bedrooms and separate living/dining areas, enjoy more privacy, benefit from a more convenient location (oceanfront, ski in/out, in the city center) and be staying in an area where you can live more like a local. And the kitchen is always open.
However, a vacation rental may not be your best choice if you are uncomfortable with, among other things: non-standard reservation processes, weekly - versus daily - cleaning (i.e. making your own beds and hanging your bath towels every morning), having to call the off-site owner or his/her representative if you have problems. However, some of these concerns can be mitigated in various ways, including dealing with reputable, trusted owners or their representatives such as vacation rental management companies that manage properties for owners and offer some of the same services hotels offer to their guests, including centralized check-in, 24-hour on-call maintenance, and optional daily cleaning.
Where and how to find a reputable vacation rental
Many property owners contract with a management company who has an on-line presence and sometimes a local office. These companies market the vacation rentals, provide information and photos, and handle reservations and billing. They may also manage on-site check-in, housekeeping and maintenance. If you book through a management company you should expect more consistent quality control standards, housekeeping services, and professional and locally knowledgeable on-site or on-call staff. Reputable companies will also bear at least some liability for the accuracy of the information provided, and will have standardized, formal agreements covering cancellation policies, responsibilities of the company/owner/renter, guarantees/warranties, etc.
Some vacation rental owners may provide information about their properties through on-line aggregation portals, also known as listing services. Listing services typically display property information and photos provided by the property owner, but take no legal responsibility for the accuracy of the information and do not provide on-line or centralized booking services. Also, because they do not generally verify the information provided, you will be more likely want to do some extra work and obtain, from the owner, references and a formal agreement covering such details as deposit and payment requirements, cancellation policies, key-pick-up procedures, etc. prior to sending them your money.
More and more general travel related websites also provide information on vacation rentals. This information can be helpful in addition to other means of finding and investigating a rental. Also, do a web search for the property owner's name and the name and address of the place you are interested in and see what appears. You may discover complaints from previous renters, or glowing and/or anonymous reviews (of which you should be skeptical). You can also find your vacation rental through off-line means such as a travel agent, a newspaper's classified ad section, or from referrals from friends who have had positive experiences.
Finally, you could visit in person. If possible, drop in on places that look interesting. Talk with the owners and/or property management staff in person, and ask for a tour of the property. Unfortunately, this option is most likely not practical, so you will have to depend upon other methods described above.
Do not deal with anyone who will communicate with you only via email.
Is it the right place?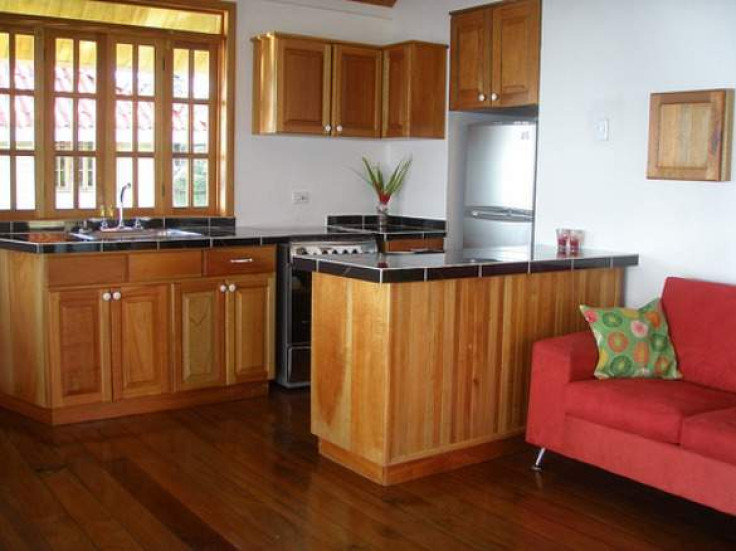 How can you tell if a specific vacation rental is for you? Very few websites or listings provide every detail that you may need to make your decision, so consider asking the following questions:
References: Do you have repeat visitors? Can we check with them?
If there are multiple units: What are the typical renters' demographics?
Linens/towels: Are these provided, and if so, exactly what and how often are they changed?
Kitchen: What is provided in terms of appliances, pots/pans, utensils? Is there a coffee maker, toaster? Full kitchen or kitchenette?
Cleaning service: How often, and what does it cover?
Laundry: Is there a dryer and/or washer in the unit? If not, what is available, and where?
Phone: Is there a phone in the unit for local calls? If not, where is the closest public phone?
General claims: What do the terms that are used to describe the property - such as oceanfront or ski in/out - really mean?
Internet: If you need to stay connected online, what options are available?
Children: Does the unit have stair gates and/or a crib?
Supplies: Will you need to provide your own soap, toilet paper, etc.?
What is the closest town? How near is it? What is available there?
Outdoor activities: Where are Beaches? Pool? Skiing? Tennis? Gym? Related equipment?
Will you need a car, and if so, what is available for parking? If not, what transportation is available?
General security: What type of security is there?
Is the rental certified, if required?
Determine your must-haves beforehand to make this process efficient.
How much will you really pay?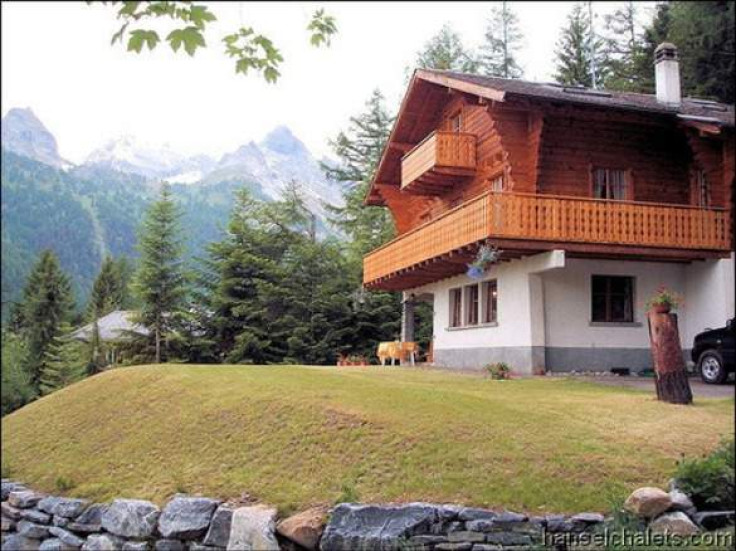 The price quoted for your vacation rental may not cover additional on-site charges. Be sure to ask for clarification, including cost, in writing, regarding the following:
Security deposit: many require one, in cash in local currency, in case you damage the property; make sure to get a receipt, and that it is returned at the end of your stay - don't leave without it!
Additional occupants
Phone/Internet: If these are available, is there an extra cost?
Laundry: You may need to purchase tokens or pay the owner/manager to use the washer or dryer (if available)
Parking: Some properties in smaller, older towns in Europe may not have on-site parking and may direct you to public parking spaces or lots. As well, ask if a parking pass will be required, and if so, obtain details.
End-of-stay cleaning: Sometimes an added charge.
Heating/air conditioning: In some European countries you may have to pay for all usage or any usage over a fixed amount.
If you can tell that vacancy rates in the area at the time you plan to visit are low, or you want to stay more than one week, you may be able to negotiate the price. Call the owner or management company and see what they can do for you.
Securing your reservation: The deposit
Regardless of how and where you find your vacation rental, their are three key ways to protect your investment:
Review the rental agreement in detail before sending any payment; ask for one if not offered
Pay by credit card or credit card by Pay-Pal. Do not send your money via wire transfer, or send cash, a bank draft or cashier's check to pay any owner or manager who wants immediate and full payment in advance via these methods;
Demand a confirmation with all the details of your reservation!
If the owner or manager refuses any of these, find another place.
Before you go
As you prepare to leave for your vacation, make sure you have the following items, as applicable: copies of relevant correspondence, signed Agreement and photocopy, security deposit in local currency (i.e. cash), and copies of the identification page(s) of everyone's passports -some countries' laws require that the owner/manager obtain these at check-in. Also, make sure that you have confirmed where and when you will meet the owner/manager, and have an address of and detailed directions to the meeting place. It is a good idea to double-check the directions with one of the online mapping service, or with your GPS.
When you arrive
The extent of orientation depends upon the place you rented, but following is a checklist of things you may consider asking the owner or his/her representative about when you arrive:
Security deposit: Get a receipt
Heat, air conditioning - how controlled?
Location of circuit breakers - You never know!
Doors/windows: Open/close/lock
Kitchen: Location of dishes, utensils, pots/pans, etc.
Trash: Where does garbage go? If there is recycling?
Appliances, including small appliances: How do they work?
Bathroom: How do the shower and toilet work? Restrictions on foreign objects in the toilet? Enough TP for your stay?
Internet: If WiFi, what is the network name, and if secured you will need the current key/password
Living Area: Where are the clickers, how do you turn on the TV/change channels? Stereo?
Nearest grocery store and pharmacy/drug store.
Security: How does the in-unit security system work, and who do you call if tripped by accident? Any other keys/passes/codes required for using other areas of the property? Is there restricted access to any areas (e.g. no one under 12 in the pool area alone)?
Safety: Local Emergency number if not 911. Fire escape/route?
Local contacts: Landline and/or cell numbers for owner or his/her representative.
If you find during the orientation that something is missing, or not as promised, just ask! Most concerns can be resolved immediately.
Departure
You should leave your vacation rental in the same condition in which you found it. If you paid a security deposit, schedule a time for the owner or his/her representative to meet you to return it. Do not leave the property if your deposit has not been returned!
Some closing thoughts
A note on languages: In foreign countries, the owner or his/her representative will probably be a regular citizen who speaks the official language of that country. Some of them will also speak some English, but fluency is the exception rather than the rule. This may make communication a bit hard (and at times, humorous) but not impossible. Try speaking slowly, do not shout, and use your hands and you will get along just fine.
Finally, remember that you are renting a private home, and it will reflect the owner's habits, tastes and culture. It may be quite unlike accommodations that you might find near home or at a hotel, and this should be something that you look forward to. Appreciate the differences - they are neither right nor wrong, but just that: different. And isn't that what you want?
© Copyright Thomson Reuters 2023. All rights reserved.