How Fintech Plays Into The Israeli-Palestinian Conflict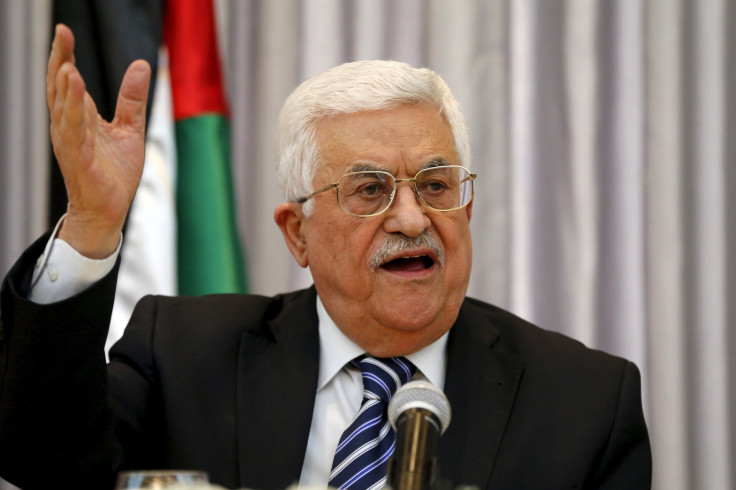 Legend has it the ancient philosopher Socrates decreed "all wars are fought for money." That isn't always the case in the Middle East. But money sure does sit at the crux of wars like the Israeli-Palestinian conflict. Finance is itself an invisible battlefield in the Holy Land.
According to the Palestinian Bureau of Statistics (PCBS), around 40 percent of working-age Palestinians under 30 were unemployed in early 2016. "It's either a ticking time bomb or an amazing opportunity," Palestinian mogul Bashar Masri told International Business Times.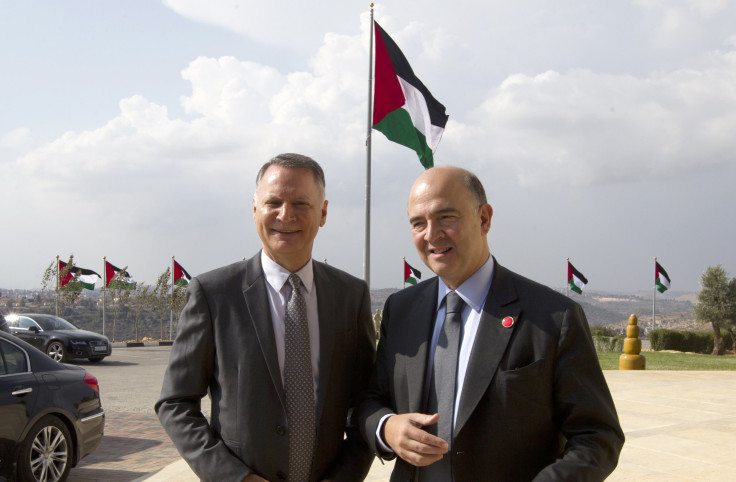 Meanwhile, the Israeli economy is in the middle of a high-tech boom, including one of the world's strongest fintech sectors. The Trump administration reportedly pressured Israel into offering Palestinians more economic "benefits," just as Palestinian President Mahmoud Abbas delivered a passionate anti-occupation speech at the United Nations gathering in New York. However, there's a lot more to peacemaking than a vague Israeli promise to improve electrical infrastructure and boost the economy.
So International Business Times sat down with Masri to talk about the fledgling Palestinian financial sector. The road to sustainable peace may lie in financial technology. "We're a nation in the making," Masri said. "If the occupation ends, we will become the hottest place to invest in the world."
As of today, there still isn't a single Palestinian state. Hamas, the Islamic political organization considered a terrorist group by the United States and Israel, rules the coastal Gaza Strip. The rival Fatah movement controls the internationally recognized Palestinian Authority in the West Bank. Israel, a sovereign nation sandwiched in between the two, controls most of the region's important electrical and digital infrastructures.
For example, tech-savvy Israel monitors Palestinian telecommunication companies, which still can't offer 3G services in the West Bank regardless of political promises on paper. "If you want to do mobile banking, you can't here. Because there's no 3G," Masri said. "That's a big obstacle. Huge obstacle. But it's less difficult than moving agricultural or industrial goods [past Israeli checkpoints]...finance is not export oriented."
Masri recently bought a fifth of the fastest growing Palestinian bank, called the National Bank. This bank offers many online services, albeit scant mobile products compared to Israeli banks like Leumi. Masri also leads the board of directors at the Palestinian Mortgage and Housing Corp., in addition to partially owning numerous companies like Sahem Trading & Investments, the largest Palestinian stock brokerage firm, and Siraj Fund Management Company, the first and only private equity fund in the Palestinian territories.
According to Siraj investment associate Nancy Morrar, the fund's first round raised $90 million, creating 2,000 local job opportunities. Siraj is currently raising its second fund, aiming for up to $100 million. The bottom line is, Masri is probably the world's leading expert on Palestinian business opportunities. He doesn't just study the local marketplace; He runs it. And he's determined to dispel common myths about the local economy.
"People are afraid because of the perception. But look around. Rockets are not flying all over the place here," Masri gestured around his office in Rawabi, the first tech-savvy Palestinian city being built in the West Bank.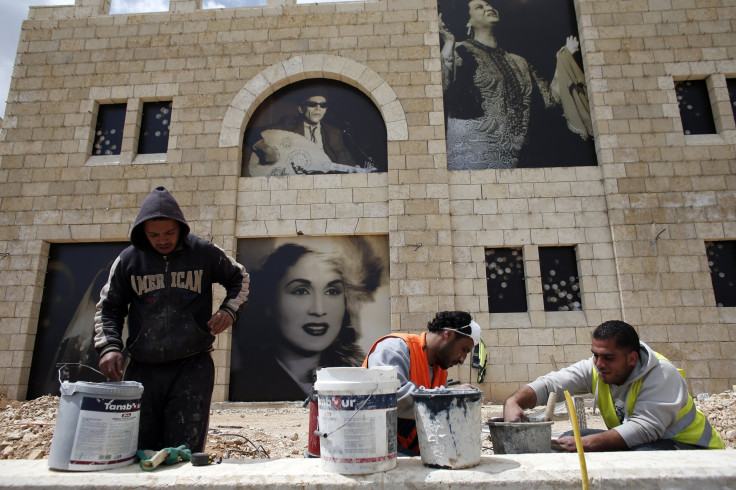 Rawabi's towering stone office buildings, luxury sports facilities and sleek shopping complex feel like a hauntingly empty mixture of Dubai and Jerusalem. The sweet smell of hookah smoke and rich Arabic coffee wafts out of posh cafes in the promenades below Masri's office. So far, just a few thousand people live in Rawabi, mostly workers, interns and Arab Israeli tourists. Yet Masri believes the new city will someday house up to 40,000 residents.
"I'm not just talking about Rawabi. I'm talking about Ramallah, Nablus, Hebron, they are safe places," Masri added. "We could be a great conduit for international tech companies looking for access to the Arab world."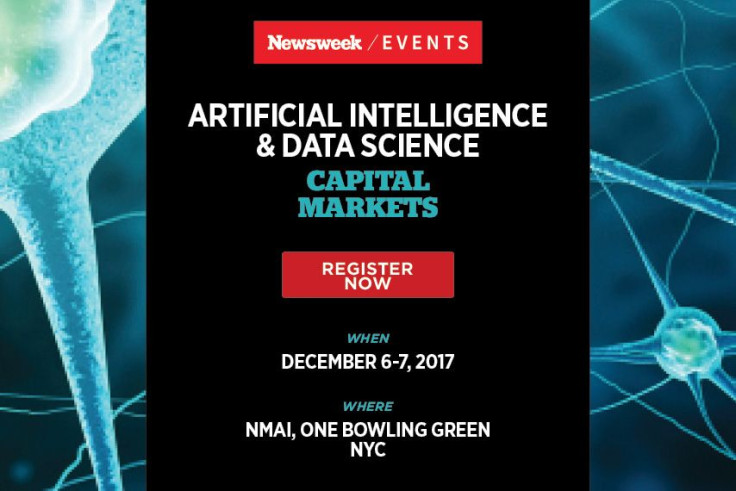 It's not uncommon to hear Palestinians switching between Arabic, English, French and Hebrew in a single conversation. Palestinian Arabic is also closer to Fusha, classical Arabic, which means it's easier for other Arabic-speakers to understand than other dialects, like Moroccan or Egyptian Arabic. Palestinians' international diaspora, plus their proximity to Israel's high-tech sector, puts them in the unique position to create a bridge between the global tech industry and local Middle Eastern markets.
"International companies are going to the Arab world to sell, not to develop," Masri said. "They're a little bit in Egypt and Jordan to hire. But they are in Israel on a huge scale to develop." If international organizations took a look at Palestinian communities like Rawabi, which have great economic relations with Israel despite political tensions, they might recognize a golden opportunity. Palestinians are underemployed and overeducated. Business development could tip the scales between nation-building and another bloody uprising against Israeli occupation.
According to the PCBS, more than 70 percent of Palestinians regularly use computers. Palestinians also have some of the highest literacy rates in the Middle East. Despite the challenges of living under Israeli occupation, Palestinian youth are uniquely tech-savvy, multilingual and highly educated. The Palestinian Monetary Authority is even exploring the possibility of a new Palestinian cryptocurrency. However, before Palestinians can establish their own fintech sector, they will need a unified banking system.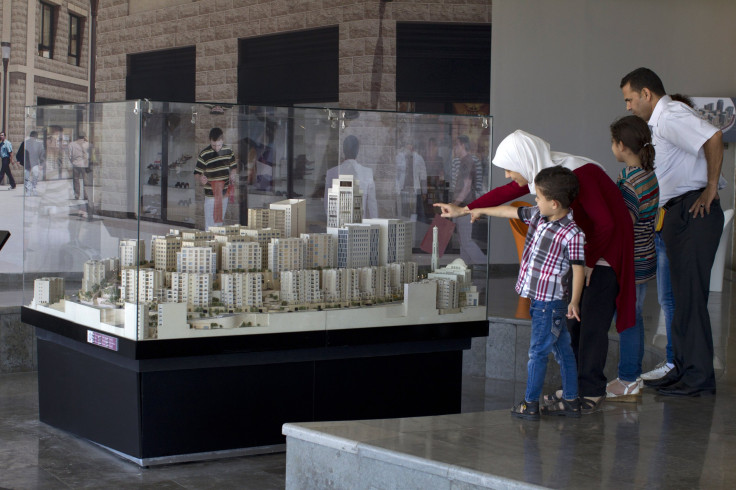 While Israeli banks explore blockchain technologies, military occupation hinders nearby Palestinians. "Israel does not allow it [The National Bank] to have correspondent banking, Israel does not want to deal with any new Palestinian banks. But we are not a nation, so we must have correspondent banking in order to compete," Masri said. "Moving money around is very difficult for us because Israel refuses to take the excess shekel we have."
Palestinians usually use Israeli shekels or Jordanian dinars in their daily lives, since they don't have a unified Palestinian government. When the Israeli government restricts Palestinians' ability to give those shekels to Israeli banks, Palestinians get stuck in a loop with too much Israeli currency and limited access to high-tech global transfers. A recent report by the Human Rights Watch criticized Israeli banks for favoring Jewish settlers, putting Palestinians at a disadvantage. Palestinians will need to unify to keep their burgeoning finance sector alive
We're now starting to see the first hints of cooperative dialogues between Hamas and Fatah. The New York Times reported Hamas offered last weekend to hand control of the Gaza Strip over the Palestinian Authority. If these political parties end their decade-long feud, then Palestinians could finally have unified representation to negotiate with Israel for more economic freedom.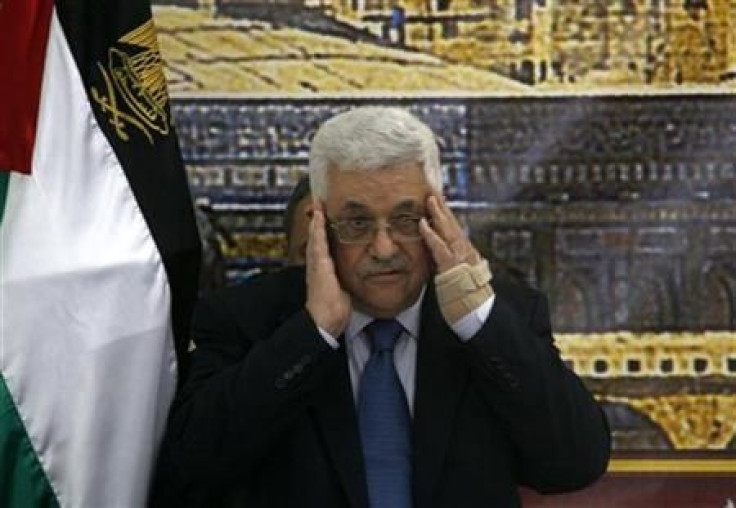 "It's a dynamic market and the potential is terrific," Masri described the Palestinian tech industry. "We have mobile apps, we have online banking...Finance is starting to become easy. The challenge is not financing. It's sustainability."
© Copyright IBTimes 2022. All rights reserved.
FOLLOW MORE IBT NEWS ON THE BELOW CHANNELS