Palestinian Women Are Shaking Up The Tech Industry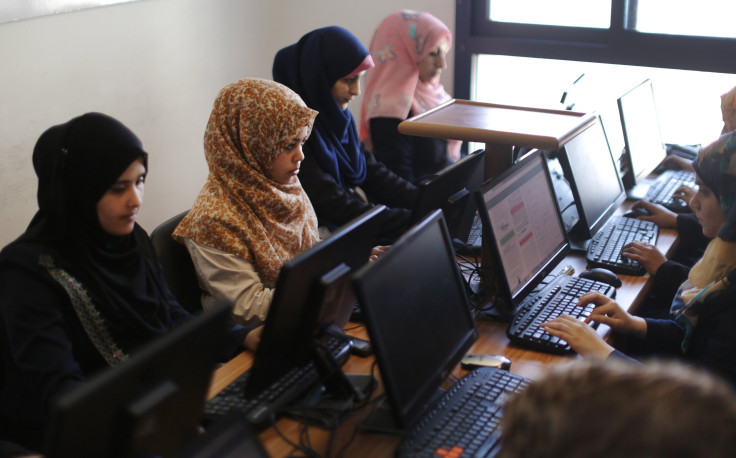 East Jerusalem entrepreneur Abeer al-Natsheh, founder of My Pink Electronics, speaks with a quick smile and thick Arabic accent whether her words come out in English, Hebrew, or international high-tech jargon. The bustling Jerusalem streets around her are flushed with tourists, loud bartering and high-tech professionals heading home from work at companies like Intel and IBM. The market air is thick with the smells of freshly baked bread and heady spices like za'atar. Sure, the stylish beach city of Tel Aviv is still the nearby startup epicenter. But there's no place like home.
"I don't want to be a foreigner in my own country," al-Natsheh told International Business Times. "I felt like I was being pushed away from their [Israeli] industry." High-tech and tech-savvy startups are now a key part of local job markets from Nazareth in the north to the Palestinian city of Ramallah. The region's flourishing tech industry is often called "Silicon Wadi," with the latter word meaning "valley" in Arabic. However, Arabic is otherwise noticeably absent from the industry's ecosystem. Al-Natsheh is part of a new generation of Palestinian women rising up in the industry despite unique challenges.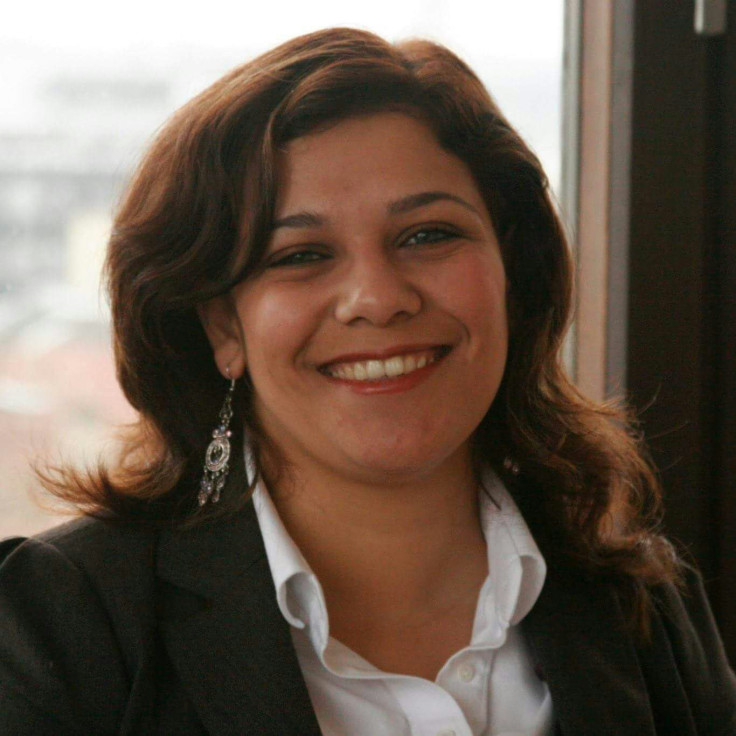 The Israeli tech scene can be a much more welcoming place for women than hubs in San Francisco or London. But Palestinian women still have to fight an uphill battle to succeed in Silicon Wadi. The industry is dominated by Jewish Israelis with elite military training and subsequent alumni networks, which Palestinians can't participate in. Around 20 percent of Israelis are of Palestinian Arab descent. Although hijabs and Arabic accents are commonplace on the streets of Tel Aviv, especially near the ancient port of Yafo, it's rare to spot even one Palestinian woman at an Israeli tech conference or startup hub.
The Central Bureau of Statistics estimates from 2013 suggest Arab women make up less than half a percent of Israeli tech workers, around 1,700 professionals. That's why al-Natsheh founded My Pink Electronics almost four years ago, offering IT training and work-from-home opportunities to women in East Jerusalem. So far, her business trained around 350 women. Training is just the first step. The harder part of My Pink Electronic's business is finding these women work.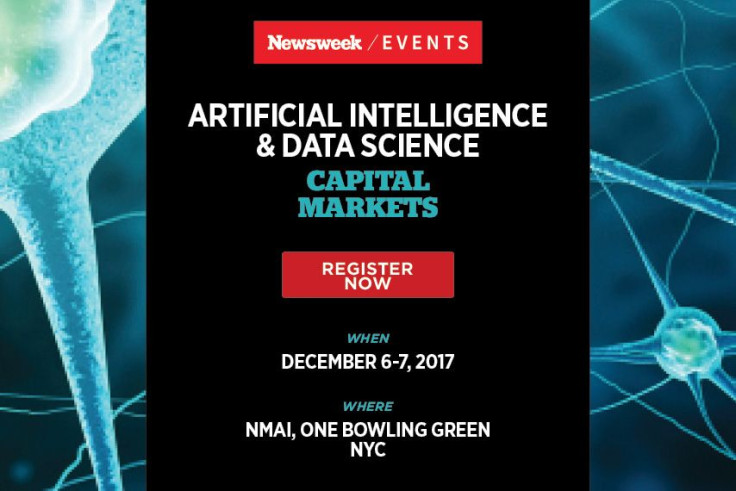 According to Haaretz, more than 2,200 Arabs were studying computer science and software engineering at Israeli universities in 2016, more than ever before. Yet they are still far less likely to get a job. If a woman's degree comes from a Palestinian university, her chances are even slimmer, regardless of international standards or tests. "With all the certificates that I have, including a masters in computer science from Al-Quds University, I'm not recognized as educated in Israel," al-Natsheh told IBT. "Competing against Israeli men and women, they were always hesitant to consider me for a job."
It's not just local employers who who overlook Palestinian talent. When thousands of venture capitalists and industry experts flocked to Israel for the September conference season, prowling for opportunities, few bothered to venture beyond coastal cities like Tel Aviv and Haifa. The truth is, Silicon Wadi stretches far beyond Tel Aviv.
Palestinians make up the vast majority in the occupied West Bank, where some Jewish settlers commute across disputed territory to high-tech jobs in Israeli cities. Meanwhile, Palestinians remain trapped behind the controversial border wall and military checkpoints. West Bank residents need a special permit to visit Israel and are often forced to go to Jordan if they want to fly abroad, which limits their access to global opportunities.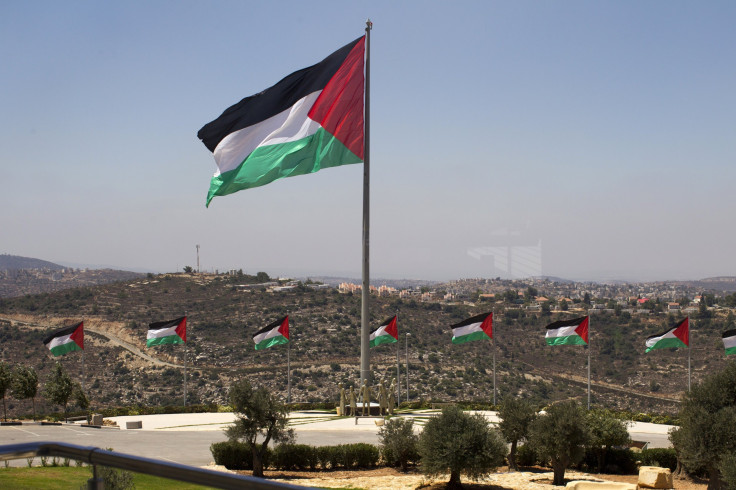 To make matters worse, Israelis control most Palestinian electricity and internet infrastructures. Despite political promises to boost connectivity, Palestinians in the West Bank still don't have access to 3G networks. Right now, even small Israeli suburbs like Herzliya have a technical advantage over larger Palestinian cities like Ramallah. But that could change when a new Palestinian business center opens later this year.
Palestinian business mogul Bashar Masri is spearheading a private sector effort to build the West Bank's first completely modern city, Rawabi, with a startup hub, a tech center for international companies looking to open Palestinian offices and a fiber optic network for reliable, high speed internet. The tech hub is scheduled to open later this year. "We are looking to build the Silicon Valley of Palestine," investment associate Nancy Morrar, of Masri's Siraj Fund Management in Rawabi, told IBT. At 23-years-old, she already manages millions of dollars worth of investments and sits on the board of two tech-savvy Palestinian companies, Webteb and Batuta.
Morrar comes from a conservative family in Ramallah, so she faces different obstacles than al-Natsheh, a resident of Israel. For example, al-Natsheh has trouble working with both Palestinian and Israeli banks, since neither see her business and assets as part of their system. "Palestinian banks say we cannot trust you because you live in Israel," al-Natsheh said. "When you are in Israel, also they don't trust you financially...there's no clear financial system for [Arab] Jerusalemites."
On the other hand, Morrar has a much easier time working with organizations in the West Bank and Gaza, where programs like Gaza Sky Geeks are encouraging women to learn computer skills and engage online. Yet, as the first person in her family to graduate from university, Morrar faces harsher cultural stigmas. She's no silver-spoon-cosmopolitan. She's proudly Muslim, traditional and Palestinian. Proving her prowess is an ongoing battle against men used to seeing women like her in the kitchen, not the office. "They have not yet normalized the idea that women can make informed decisions and even enforce decisions," Morrar said. "The Masri group and Rawabi have empowered me. They make sure companies know I have the authority to make my own decisions."
In many ways, Rawabi offers a microcosm for the struggles Palestinian women face. Some Israeli groups have threatened its workers, according to local staff, then tried to delay progress by dragging out legal battles over the access road to the city and Rawabi's water supply. At the same time, the city itself is being built in cooperation with Israeli companies, a move which is a widely criticized among Palestinians. While Rawabi continues to eagerly court global tech companies like Microsoft, Israeli Mellanox Technologies was the first to rent office space in Rawabi and hire Palestinian employees.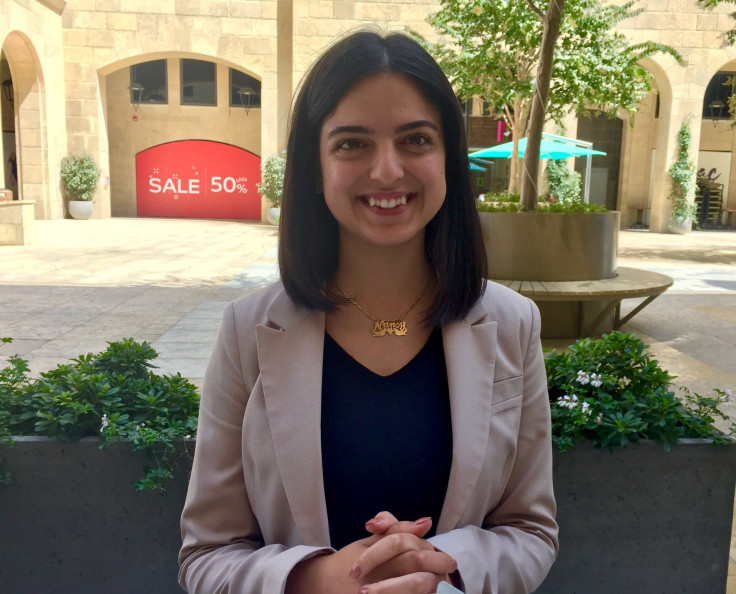 Strolling through Rawabi's office spaces, it's clear to see working Palestinian women are the norm here, not the minority. Women also make up more than half of the recent graduates participating in Rawabi's internship programs for engineers other technical professionals.
As Rawabi shows, the professional politics between Palestinians and Israelis are incredibly complex. Sometimes, businesswomen who work across borders with Israeli partners are shunned by Palestinian associates, who accuse them of "normalizing" the Israeli occupation. Regardless, both al-Natsheh and Morrar often work with Israelis on specific projects. For Morrar, it's strictly business. For al-Natsheh, who said her father was once tortured in an Israeli prison, it's a deliberate personal choice. "I lost a friend in the Second Intifada, I saw him shot and killed," al-Natsheh said. "After that I decided nonviolence is going to be the way I live my life. I've been trying to bridge the gap between the people and the government."
Israel is a global powerhouse, ranked among the 10 most tech-savvy countries in the world by the Bloomberg Innovation Index. It is the only Middle Eastern country with an ecosystem comparable to the United States, Singapore or Switzerland. Israeli startups reportedly raised $4.8 billion in funding last year, mostly from international investors. "We have something to learn from Israelis. Everyone here knows this," Morrar said.
Politics aside, Palestinians women still face the same wage gaps and funding issues plaguing the global tech industry. Most clients will only pay them half what they would give professionals in Tel Aviv for the same job. "They always want to pay women less. Even if we already have a deal," al-Natsheh said. "Closing the deal from East Jerusalem is the most difficult thing you could ever imagine."
Many Palestinian women want to cooperate with Israelis on some level, without being forced to assimilate, in order to bolster their own parallel tech industry. Criticism coming at them from all sides won't stop the Palestinian women determined to suceed in Silicon Wadi. "We are here. We are equal," Morrar added. "We are ready."
© Copyright IBTimes 2023. All rights reserved.