How To Help With Flint Water Crisis: Michigan Residents Call For Donations Of Bottled Water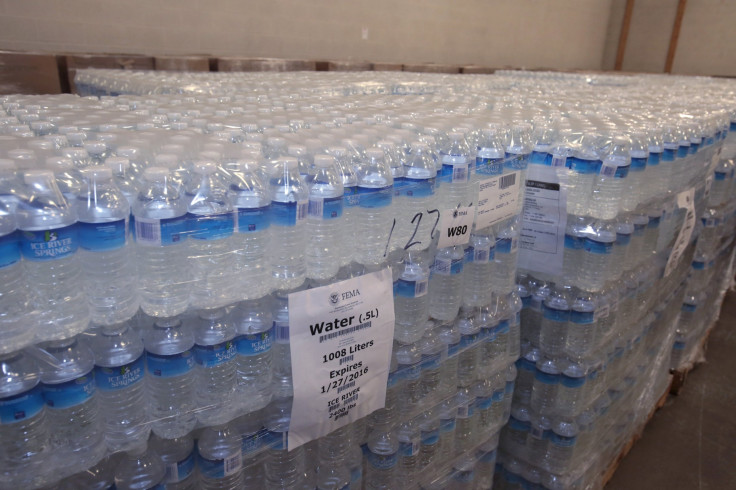 Michigan residents have put out a call for donations of bottled water for the city of Flint, where poor water quality has prompted a major health crisis after high levels of lead were detected in the area's water supply. Representatives of Michigan's second-largest water union planned to hold a drive for bottled water Saturday, local media outlets reported, as national relief organizations were also requesting donations of bottled water and filters for city residents.
"We turn on our faucets and we have clean fresh water every day; we take that for granted sometimes," said Lisa Rule, a union organizer, Fox affiliate WXMI-TV in Grand Rapids, Michigan, reported. "We have people in Flint that now are sick because they can't drink this water. They can't cook with it, they can't bathe their children with it, and the least that we can do is come together as a state."
Flint residents are no longer able to drink the water that comes through the city's pipes after it was determined to be dangerous due to toxic levels of lead. The city switched water sources to save money in April 2014, which seems to have been the root of the crisis. The new Flint River supply was saltier and was found to be highly corrosive to the lead pipes still used in much of the city. Unsafe levels of exposure to lead can cause mental and physical ailments, and even can be deadly.
Gov. Rick Snyder has declared a state of emergency in Flint. The National Guard has been called in to help deliver water.
Flint Water Fund is accepting donations to help purchase water bottles and filters. Flint Child Health & Development Fund is requesting donations to help support health services for children exposed to lead in their drinking water and Catholic Charities is helping provide water filters and bottles for Flint residents. Various churches have also been organizing local community drives.
© Copyright IBTimes 2023. All rights reserved.