How To Help Orlando Shooting Victims, Families: Ways To Donate, Send Assistance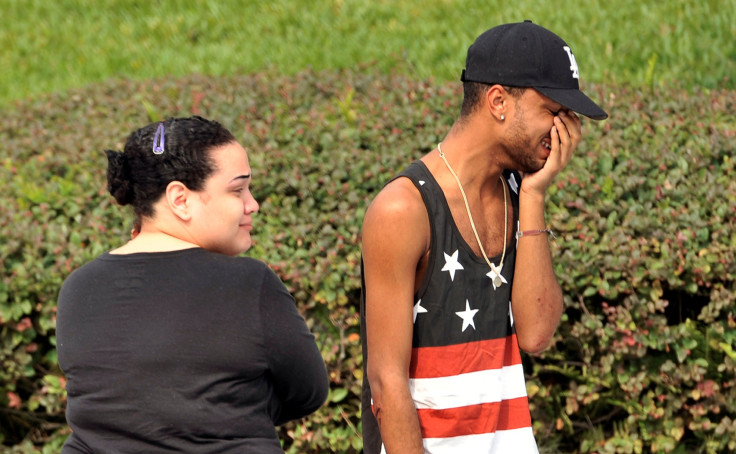 In the hours after the shooting Sunday at Pulse, a gay nightclub in Orlando, Florida, during which 50 people were killed — the deadliest mass shooting in U.S. history — countless people have rushed to try to help the victims.
Authorities are still piecing together the details of the attack, but the shooter, Omar Mateen, was apparently inspired by the so-called Islamic State group and had expressed anti-gay sentiments in the past.
After local authorities put out a call for blood to help care for the injured, massive lines formed to donate at local blood banks. The banks quickly reached capacity but urged people return in the coming days, according to the Orlando Sentinel.
"It's hard to believe ... You have to do something to help. You can't stay home," a local 69-year-old man, Frank Tiffany, told the Sentinel.
While rules for gay men who want to donate blood have lessened, many have expressed anguish that they are not able to help in that manner.
After the shooting, Equality Florida, a local LGBT civil rights organization, started a GoFundMe page to collect donations to help the victims. "We are heartbroken and angry that senseless violence has once again destroyed lives in our state and in our country," the group wrote.
Donations have flooded in. As of about 3 p.m. EDT, Equality Florida had collected more than $200,000. You can find that fund by clicking here. CrowdRise has also set up a microsite to help victims and to raise money for related charities. You can find that here. The nonprofit organization Planting Peace has also started a CrowdRise fund that is raising money for victims.
An LGBT community center in Orlando coordinated a response with local organizations, setting up a hotline and a site with grief counselors. The hotline's number is 407-228-1446.
"We stand united to provide every resource to our friends and family in the wake of this senseless act," the GLBT Community Center of Central Florida wrote.
© Copyright IBTimes 2023. All rights reserved.