'How I Met Your Mother' Season 8 Spoilers: Bosses Prepare For Series Finale, So Who Is The Mom?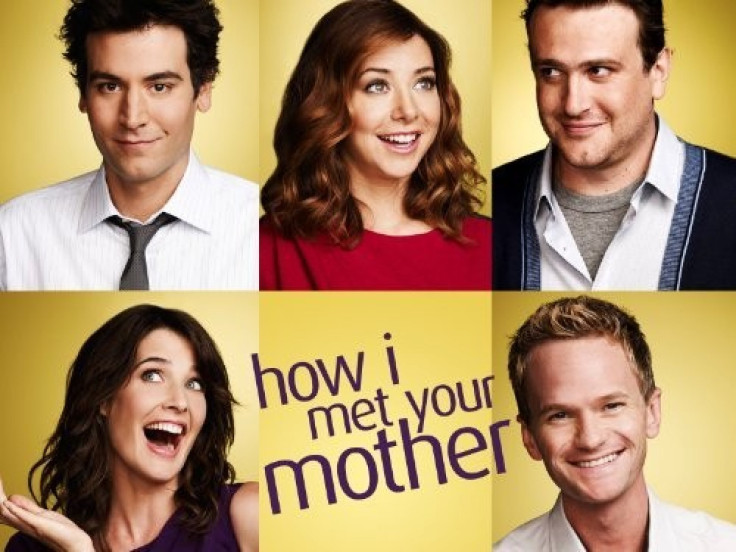 The big question (besides who is Ted's future wife) is whether or not "How I Met Your Mother" will end with season eight. While a chance still exists for a ninth season, co-creators Craig Thomas and Carter Bays recently revealed that "We're writing this season like it's the end."
Season eight of "How I Met Your Mother" kicks off on Monday, Sept. 24, and the premiere is set to be "the first episode of the final season," Thomas informed reporters. Just because it is the "first episode of the final season," doesn't mean that season eight is definitely it for the hit CBS series. The co-creators revealed that negotiations between the studio, network and actors are still taking place, which means that the show has a "Plan A and a Plan B going."
One situation could definitely have "HIMYM" ending with season eight though. Rumors have been circulating that Jason Segel, who plays new dad Marshall Eriksen, would be leaving after the eighth season. However, a rep for the actor told TVGuide.com that "Perhaps something got lost in translation, but season nine hasn't even been addressed yet."
If a ninth season does take off and Segel doesn't sign on, fans of the series won't have to worry about how the show will write him off. Thomas told reporters that if one or more of the original cast members does not agree on a ninth season the show will end with season eight. "We would never. Never ever ever," Thomas enforced. "It's a family, and we're finishing this thing together."
So if season eight really is the end for "HIMYM," who is the mom that Ted (Josh Radnor) is always telling stories about?
Thomas told reporters that "Ultimately when we do cast the actress who is the mother, it's going to have to be shrouded in secrecy, so if it already happened and if we already did it, I don't want to say."
The executive producer did reveal a couple moms that fans of "How I Met Your Mother" have chosen as their favorite front runner. One, of course, being Robin (Cobie Smulders). Although Robin has always been referred to as "aunt" in front of Ted's kids, fans hoped that things would work out for the two in the end. At the end of season seven viewers dreams of a "Todin" romance were crushed when they discovered that Robin will end up marrying Barney.
Another fan pick for Ted's wife is an odd one...Lyndsy Fonseca, the actress who plays Ted's daughter in flash-forwards. "People keep pitching online that Lyndsy Fonseca should play the mother," Thomas revealed to reporters. "That's creepy! It comes up more than you would think."
Season eight, and possibly the last for "How I Met Your Mother" premieres on Monday, Sept. 24 at 8 p.m. on CBS.
Do you want a ninth season? Who do you think should play Ted's wife? Sound off in the comments section!
© Copyright IBTimes 2023. All rights reserved.