'How I Met Your Mother' Season 8 Spoilers: New Promo Teases Future Wedding And Barney's Secret From Quinn [VIDEO]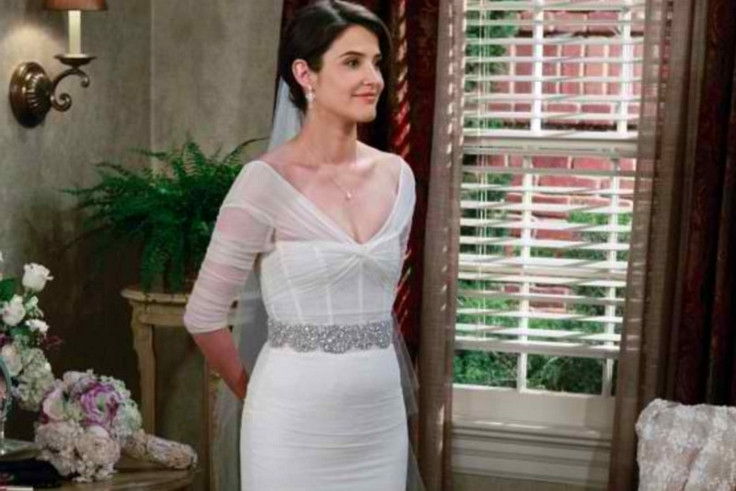 "How I Met Your Mother" manages to bring the laughs while stirring a big pot of drama! Only a few weeks remain until the CBS sitcom returns to TV, and to hold you over we have a hilarious preview of season eight.
If you're a fan of the series, you have definitely heard about the season eight premiere kicking off with the flash forward to the "mother of all weddings"...Barney and...Robin's of course! The new preview for season eight gives us a look at that special day in the future...along with some mishaps for Barney that happen leading up to it.
"Barney Stinson is absolutely, 100% going through with this wedding," a smug Ted informs in the video. Meanwhile Barney seems to have his own opinion on the matter, as he attempts to climb out a window.
"I have a better tie at home, it's a cornflower blue," Barney exclaims as he tries to free himself from Marshall and Lily's grip.
Before Barney can walk (or run away) down the aisle to Robin in the future, he first must get through his current engagement to Quinn...and it doesn't look like it will be easy.
Problems for Barney and Quinn range from the bride wanting a buffet and the groom wanting to ride a grizzly bear down the aisle (don't worry he'll be wearing a tux), Marshall not being included as a bridesmaid, and of course the doozy...Lily accidentally telling Quinn that Barney used to date Robin!
"Barney used to date Robin?" Quinn asks a frightened Lily and Marshall.
Will Quinn by angry with Barney? Will she call off the wedding...or worse...remove Robin from her bridal party?
Barney and Quinn won't be the only couple struggling this season. Expect Ted to go head to head with Victoria over leaving her husband-to-be at the alter without a note. Lily and Marshall won't be free from the drama either in season eight, as the couple attempt to find a babysitter good (and reasonable) enough to care for their newborn while they return to work.
Season eight of "How I Met Your Mother" premieres on CBS on Monday, Sept. 24.
Watch the promo video for "How I Met Your Mother" below.
© Copyright IBTimes 2023. All rights reserved.