How To Jailbreak Your Nintendo Switch With Apple's iOS Exploit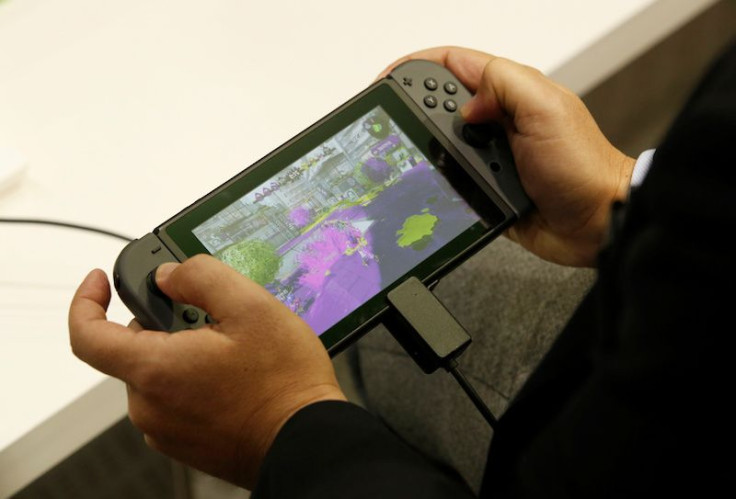 A hacker just released a jailbreak for the Nintendo Switch, which is an old iOS 9.3 Webkit exploit, according to Wololo.
The flaw had been announced previously on March 11 by hacker qwertyoruiop, who was behind the iOS 9.3 jailbreak. On Monday, hacker LiveOverflow, published a proof of concept for the hack based on qwertyoruiop's information.
Read: Nintendo Switch Smartphone App, Subscription Service Launching This Summer, Fall Respectively
Jailbreaking a Nintendo Switch for the user is not much, but it's a starting point for hackers. Hackers can now start looking into the internals of the console's OS and understand more about the device's firmware. Hackers could also install their own software, which could allow for playing pirated games on the console.
It is not known why Nintendo shipped the devices with a known exploit (CVE-2016-4657), however, the company could fix the flaw soon with an update. Apple has already patched the exploit, which affects Webkit versions before 9.3.5. The flaw "allows remote attackers to execute arbitrary code or cause a denial of service (memory corruption) via a crafted web site," according to the National Vulnerability Database.
Read: Nintendo Switch Joy-Con, Pro Controllers Work With NES Classic: Here's How
Qwertyoruiop said all he had to do was make a small tweak to his existing jailbreakMe iOS Webkit exploit and remove the iOS specific code from it.
How To Jailbreak The Nintendo Switch
LiveOverflow also posted a detailed video explainer on how the flaw works, and explained how to launch the Nintendo Switch browser.
To check out the flaw on your Switch, get the files from LiveOverflow's github, and host it locally on your server. Using the DNSwitch or a proxy you should be able to point the console's browser to the file in order to test the exploit, Wololo explained.
If you have some trouble, check out the CVE-2016-4657 walk-through and intro to browser exploitation thread on GBATemp.
© Copyright IBTimes 2023. All rights reserved.