How Kate Middleton 'Told Off' Prince William Like A Matron And Duke Followed
Kate Middleton once told off Prince William, and the latter was unable to do anything else but to follow his then-girlfriend.
In an article for Vanity Fair, royal author and broadcaster Vicky Ward detailed an incident that took place in 2006. She said that the Duchess of Cambridge once urged Prince William to stop careening around on mopeds in front of a rented house in Ibiza.
"Interestingly, of the tight-knit royal clique who hit the clubs with increasing regularity, perhaps the most aware of the bad impression they were creating was Middleton. On vacation in 2006, Prince William and Guy Pelly, an old friend in the group, often referred to as the 'court jester,' were careening around on mopeds in front of a rented house in Ibiza… According to a source, Middleton came out of the house and, matron-like, told them to stop," she said.
During the telling off, Middleton reminded her then-boyfriend that someone could be watching them. She also reiterated that the Duke of Cambridge should stop behaving immaturely.
"Like chastened schoolboys, the two did what they were told. William may not have liked it, but Middleton's judgment was almost certainly right," Ward said.
Meanwhile, if Middleton can give Prince William a telling off, the mom of three also experienced what it was like to be told off by another member of the royal family. Camilla reportedly called Middleton's attention after she got distracted while talking to Queen Maxima of the Netherlands at the Order of the Garter.
A video of Camilla tapping Queen Maxima's shoulder made headlines months ago. Royal fans were convinced that Camilla got upset because Queen Maxima and Middleton didn't include her in their conversation.
But by the looks of it, Camilla must have called the attention of Queen Maxima and Middleton since the ceremony was already about to start. And it seems that Queen Maxima and Middleton didn't mind the gesture.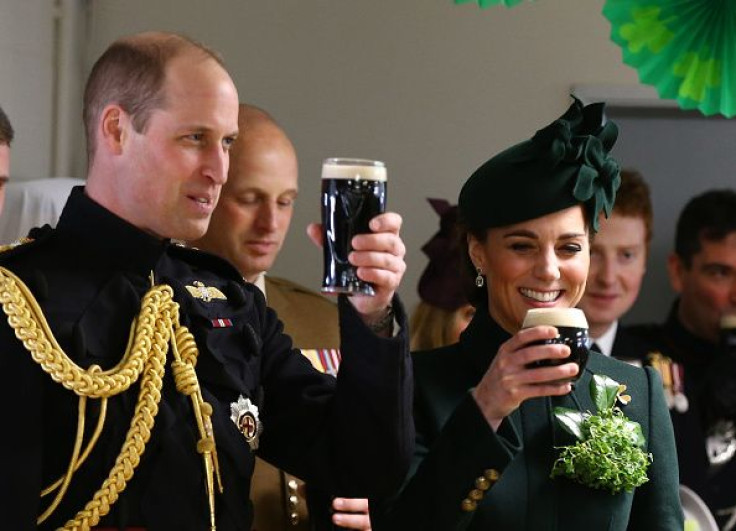 © Copyright IBTimes 2023. All rights reserved.
FOLLOW MORE IBT NEWS ON THE BELOW CHANNELS