How To Make Latkes 2014: Best Hanukkah Recipe For Potato Pancakes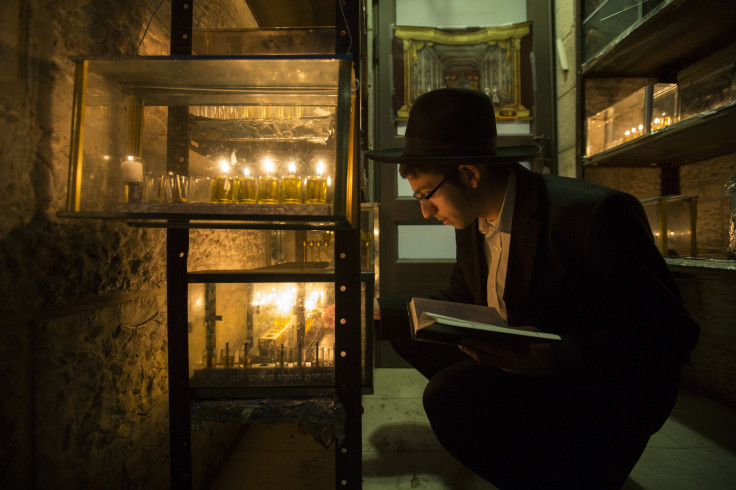 Hungry during Hanukkah? Pumped for potato pancakes? Love latkes? Alliteration aside, the traditional Jewish food has been eaten during the eight-day winter celebration for centuries. The story goes that in 168 B.C., a king captured Israel and readied himself to ruin the Temple in Jerusalem. The Maccabees eventually got control back but had only one day's worth of oil to light the menorah. Somehow, that small amount lasted for eight days -- a miracle and the inspiration for Hanukkah, during which the featured snack is fried potatoes.
Everyone's bubbe has a different recipe. Some include shallots or onions. Some prefer matzo meal over flour. Some require beaten eggs. Here are tips for making the best latkes possible:
1. Use russet potatoes. About a pound should do. Grate them by hand, putting them in a bowl of cold water as you go, Epicurious recommends. Letting them soak will keep the batter from turning brown too fast. When you're finished cutting the potatoes, drain the whole bowl.
2. Add other stuff. What else you put in latkes is your personal preference. Add ¼ cup of finely chopped shallots, or cut-up onions, mix in shredded carrots or throw in grated ginger. Once you've got all those ingredients mixed together, spread them out on a cheesecloth or paper towel.
3. Wring wring wring. You want your potato/onion/carrot/whatever mixture to get as dry as possible. Squeeze out the liquid into a bowl multiple times, or you can let the veggies drain for 15 minutes, as Food Network recommends. Save what comes out -- that's going to help your latkes stick together later. After the veggie mix is dry, add the starch back in with eggs and flour. Then salt to taste.
4. Don't use olive oil. Serious Eats says you should use canola or peanut oil to fry latkes because olive oil can't get hot enough. Pour it in a cast-iron pan and get heated. This might take a while. In the meantime, make your latke patties -- "the size of a good burger," Serious Eats recommends.
5. Add applesauce. Or sour cream. Or both. Once they're fried and patted dry of grease, your latkes are ready for toppings. WiseGEEK says you can use cinnamon or sugar, but more traditional recipes call for applesauce. You can also use sour cream, cottage cheese or a mixture of both.
Happy holidays!
© Copyright IBTimes 2023. All rights reserved.