How Many Murders Happen In The US? FBI Releases Latest Crime Data, Shows Surge In Killings
Murders spiked across major U.S. cities to their largest increase in decades in 2020, according to newly released data from the FBI.
On Monday, the bureau released its annual crime report for 2020 which showed that violent crimes as a whole stayed down but murders jumped by 4,901 from 2019. This is the highest increase between years since the FBI began collecting national crime records in 1960.
The total number of people killed last year stands at 21,500 and the majority of them were in the nation's largest cities. Some like New York City had 500 murders in 2020 versus 319 in 2019, but overall they remained well below the turbulent years of the 1990s when homicides annually crossed the four-digit mark.
Milwaukee, Albuquerque and Des Moines saw their highest murder numbers to date.
Data also includes demographic information for the race, ethnicity and the sex of homicide victims. Black Americans accounted for the highest number of victims at 9,913 followed by white Americans at 7,029.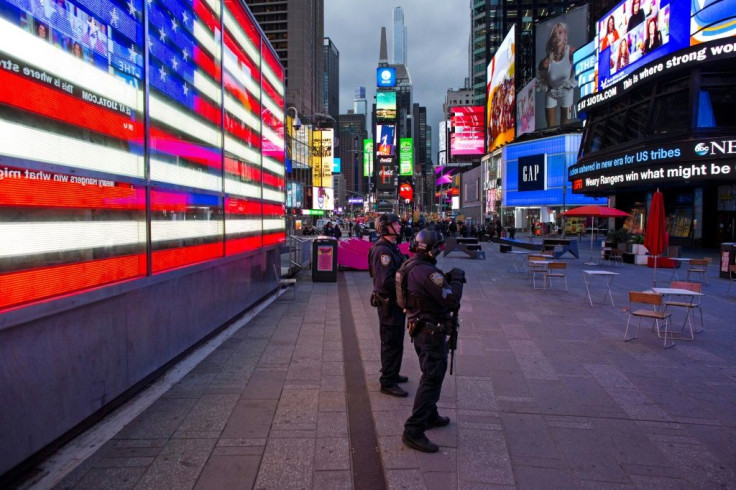 Why murders soared in 2020 is an open question, but experts who spoke to The New York Times suggest a variety of factors could have played a role.
The 2020 data coincides with the spread of the COVID-19 pandemic across the country. In its wake, the virus created large scale socioeconomic disruption as more Americans were put out of work, forced to live closer together during lockdowns, and many lost their homes or businesses.
The majority of homicides committed in 2020 involved firearms. The U.S. saw increased gun sales during the COVID-19 pandemic, but experts cautioned that this alone does not explain the rise in murders in every large city, particularly those with stricter gun control ordinances.
The aftermath of last summer's nationwide racial justice protests and the impact they have had on policing is also something that has been brought up as a potential factor. High-profile killings of Black Americans by police officers, including the murder of George Floyd in May 2020, caused distrust of law enforcement in many communities which may leave them more reluctant to report crimes.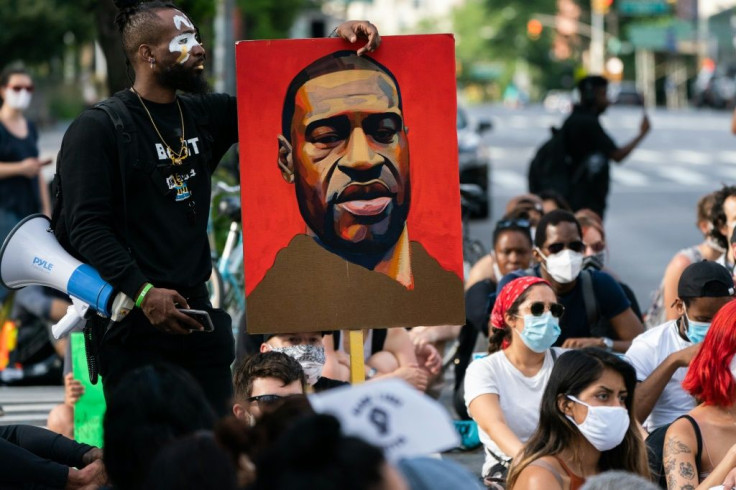 At the same time, some departments have seen police officers leave the force in increasing numbers, citing low morale and also concern about intensifying scrutiny of their actions which some researchers contend decreases proactive policing. This theory, sometimes referred to as the "Ferguson Effect," posits that heightened scrutiny of police officers discourages them from actively pursuing criminals.
The Ferguson Effect was drawn from the 2014 killing of Michael Brown, a Black teenager, by police in Ferguson, Missouri. Law enforcement experts are divided on the actual impact of the Ferguson Effect, but it is still cited by police defenders as a contributor to rising crime rates.
FBI crime data does not paint a complete picture. The bureau relies on self-reporting from the nation's 18,000 police departments, which inevitably will leave holes in the final data. In the most recent report, the FBI says that it received crime data from 9,991 agencies that together represent 53% of the U.S. population.
CNN noted that the full crime report does not include complete data from large U.S. cities, including New York, Chicago and New Orleans. It also adds that the FBI shift to a new system for reporting crime called NIBRS, or the National Incident Based Reporting System, has created some complications in data collection.
Use of NIBRS allows departments that report to include more detailed data than under the previous Uniform Crime Report (UCR) system used by the bureau, but it is more difficult to gather this level of information.
Meanwhile, non-violent crimes are reported to continue their downward trajectory from recent decades. The FBI reports that property crimes dropped 7.8%, continuing a positive trend for the 18th consecutive year.
© Copyright IBTimes 2022. All rights reserved.
FOLLOW MORE IBT NEWS ON THE BELOW CHANNELS