How Meghan Markle 'Remodeled' Prince Harry Amid 'Controlling' Personality Rumors
Meghan Markle may have reportedly "remodeled" Prince Harry and influenced many changes in his life after they got into a relationship.
During a previous interview with Entertainment Tonight, royal commentator and author Katie Nicholl dished that Prince Harry has been making some changes in his lifestyle, especially his daily routine. And the Duke of Sussex's pals reportedly noticed just how much Markle has influenced Prince Harry's actions, especially after they tied the knot.
According to the royal insider, the changes the former "Suits" star has brought to her husband's life are mainly positive. Prince Harry now drinks "green juice" every morning and has even gotten into yoga, which Markle is known to enjoy doing.
"One of the things I was told by a friend of his .... is that he's also getting into yoga," she dished. "He likes to start his day with a green juice now, just like Meghan, and his friends all find this very amusing that he's turned into a bit of a fitness fanatic himself."
Prince Harry reportedly also hits the gym regularly and has started weaning himself off of his bad habits, including smoking and drinking.
"You'll often see him visiting the gym and he's given up his beloved Marlboro Lights, or at least he's smoking less and he's drinking less. So, Meghan and her green L.A. lifestyle I think have really rubbed off on the prince, and for the better," Nicholl continued.
Earlier this month, an insider told Daily Mail that Prince Harry has vowed to never smoke in their home due to the fact that Markle doesn't smoke. It has not been confirmed if the Duke of Sussex has quit his cigarette habit completely.
Prince Harry may have another reason why he has been so eager to adopt a more healthy lifestyle. He and Markle welcomed their first child, Archie Harrison, in May.
While Prince Harry has cut his paternity leave short and returned to his royal duties, Markle is still on break from engagements. She reportedly won't officially return to her royal duties until the fall, but the duchess will still appear in some events in the next couple of months, according to Vanity Fair.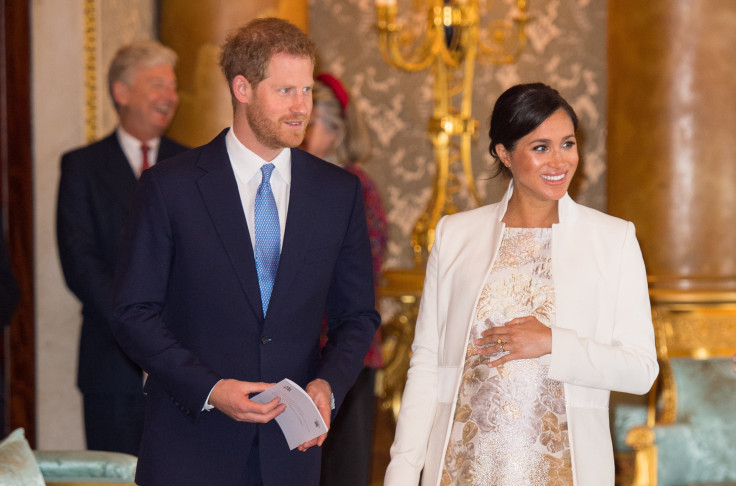 © Copyright IBTimes 2023. All rights reserved.