How Meghan Markle, Stella McCartney Became Friends; Designer Praises Duchess Of Sussex
Stella McCartney recently revealed how she and Meghan Markle became friends.
While speaking with Elle, Markle's wedding reception dress designer said that she and the Duchess of Sussex struck up a friendship ever since Markle started wearing her designers following her engagement to Prince Harry.
McCartney also shared why she thinks Markle chose her as one of her wedding dress designers.
"I think Meghan chose me for reasons other than just a beautiful dress – plenty of people can do that. She is not a difficult client to make look beautiful. Amal called me and asked me to do it, as did Oprah. I look at that Amal dress, and it is made of sustainable viscose that took us three years to develop. And I think, obviously, I'm a British designer, but I think being a woman and being a woman's woman played a part. They're all women's women. It's a big deal," she said.
McCartney also shared that she and Markle bonded over their shared interest in environmental issues. She also noted the fact that Prince Harry's wife has worn her designers several times since she dated the Duke of Sussex.
"Meghan approached me and we worked on other things. She wore other pieces of mine and we had a friendship. And then she asked me to do her second wedding dress. I was honored and I still am," she said.
This is not the first time that McCartney opened up about Markle and her wedding reception dress. Following her wedding on May 19, the British designer told BBC that being commissioned to work on one of Markle's wedding attire was a big deal.
She said that she designed the white wedding reception dress with flowy layers and a halter neck because it was the last moment that Markle could reflect the human within her because she plunges into her new role as a Duchess.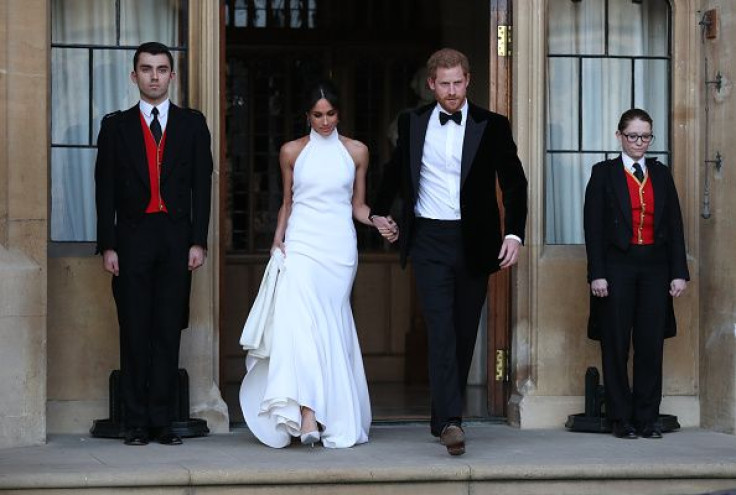 © Copyright IBTimes 2023. All rights reserved.