How Motorola Razr Made Its Mark In Smartphone Industry
Now that Motorola has released the coolest foldable smartphone to date, it's about time fans look back and see how the mobile tech company once shook the world with the first Motorola Razr clamshell.
Motorola recently launched its highly anticipated foldable smartphone offering, the Moto Razr. This foldable smartphone is heavily patterned after the first Razr, so much that fans of the older mobile can't help but see the similarities. The Lenovo-owned company even threw in an easter egg designed for complete nostalgia: a skin that makes the 2019 device look like the 2004 bestseller.
But what made the first Razr cool anyway? More importantly, how did that phone affect the smartphone industry? Here's a quick look at some of the reasons why.
It made Motorola employees feel good about the company
In an interview with CNet many moons ago, then-CEO Ed Zander said the original Razr V3 was so successful it had such a great impact on the company's employees.
Zander said Motorola's workers realized that the company they are working for "could be cool again." Prior to the original Razr, the company lagged behind then-popular rivals such as Nokia and Sony Ericcson. It produced great phones, but these handsets fell behind others.
The Razr gave the company the boost it needed badly. Aside from giving the company higher sales numbers, it was able to change the atmosphere inside Motorola for the better.
It started a trend among rival companies
Motorola's rivals saw the tremendous success of the super-thin Razr and started working on thinning their own offerings. Soon, the "world's thinnest phone" became all the rage among mobile tech companies.
Japanese company Sanyo, known for its consumer electronics and batteries, released a Razr lookalike known as the Katana. Korean tech giant Samsung, which hasn't released a Galaxy phone yet at the time, released a slew of thin phones one after another. It had thin clamshells, thin sliders, and thin candybars.
It created a legacy
While the Razr's success was halted by the arrival of Apple's first iPhone, it's a fact that Motorola's once-popular phone left a legacy that no other company was able to erase. Everyone who's ever seen and owned a Razr V3 likes its slim profile, its sleek aluminum keypad, and the feeling felt when ending a call via a flip of the cover.
Indeed, the original Motorola Razr was and is iconic. Lenovo knows that, and hopes to win fans by releasing the first foldable smartphone that looks like the 2004 hit.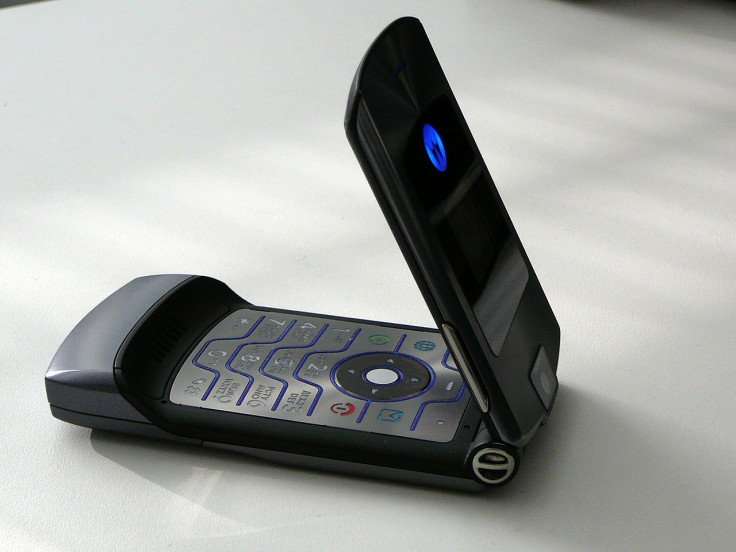 © Copyright IBTimes 2023. All rights reserved.
FOLLOW MORE IBT NEWS ON THE BELOW CHANNELS