How The NYC Subway Shooter Left Clues, Made Call To Get Caught
The infamous New York City subway shooter was caught in Manhattan on Wednesday after leaving a trail of clues leading to his arrest -- including a phone call to police to turn himself in.
Frank R. James fired his gun 33 times in a Brooklyn subway station Tuesday morning, hitting 10 people in the process and causing even more injuries as a result of the havoc induced. The 62-year-old left a neon-colored construction jacket, his gun, and a key at the scene.
How did the police confirm James' identity and connect him to the crime? According to CNN, a credit card was found at the grim scene, and investigators learned that it was used to rent a U-Haul van with an Arizona license plate and linked it to the suspect. The vehicle was spotted near the Brooklyn subway station where James had entered, according to the NYPD.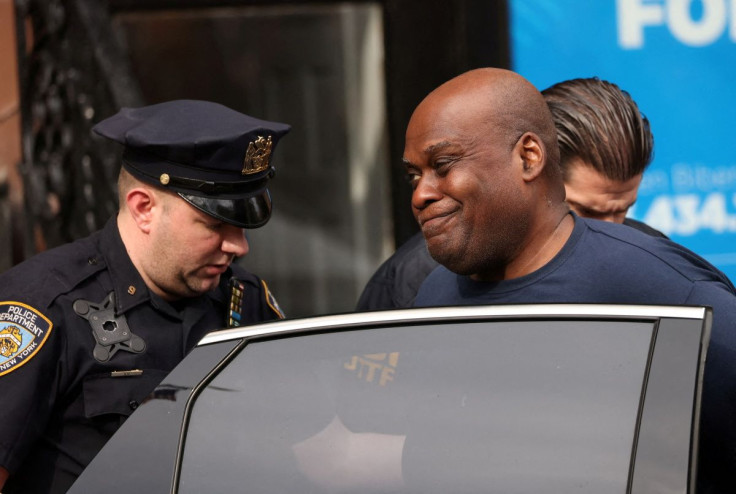 Investigators also discovered several threatening videos posted on social media by James and feared he could strike again. The result was a citywide manhunt that ended without incident.
Over 24 hours after the shooting, James was arrested after reportedly calling the NYC Crime Stoppers hotline, saying he saw himself all over the news. Other bystanders also called authorities to report seeing the suspect.
James was found on the east side of Manhattan inside a McDonald's. Sources told CNN, however, that an additional call was made to the police after he was identified.
James is set to make an appearance in Brooklyn Federal Court on Thursday, according to CBS News, although a time has not yet been specified.
© Copyright IBTimes 2023. All rights reserved.