How The Porn Industry Plans To Convince California Voters To Trash The Condom Law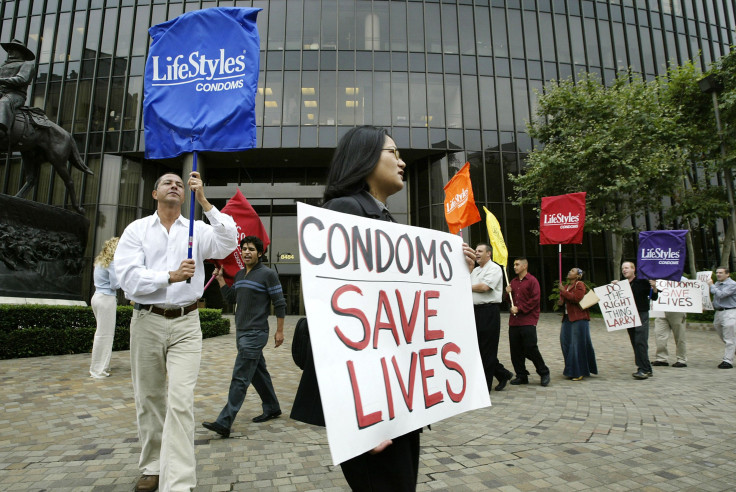 LOS ANGELES — California's porn performers want to lose the condoms, but they can't do it without help at the ballot box. And for that, they're turning to social media.
After a big win at a hearing last month in front of the state Division of Occupational Safety and Health's Standards Board (Cal/OSHA), where testimony from performers appeared to play a big part in persuading the board not to mandate condom use in porn, the adult film industry is working on a campaign — complete with its own, soon-to-be-formed, political action committee — to make sure that victory won't be short lived.
Mike Stabile, a spokesman for the adult industry, told International Business Times that plenty of performers are showing newfound interest in political advocacy after the successful hearing, where he said they tipped the balance. Now, they're ready to turn that energy toward an initiative that would mandate condoms in porn statewide. That's a proposal many in the industry think is draconian and wrongheaded, and far worse than the Cal/OSHA regulations. California voters will weigh in on the proposal in November.
But don't expect traditional billboards, direct-mail campaigns or yard signs. Organizers plan to leverage the power of social media to spread the message that a condom mandate would be bad for California. And in an era when someone like Donald Trump can become the Republican front-runner with almost no traditional advertising, they hope that will be enough.
"I think one of the greatest advantages of the industry is we are a media business," Eric Paul Leue, executive director of the Free Speech Coalition, the adult entertainment industry's trade association, told IBT. "We have millions of Twitter followers. Millions of website clicks and linkbacks. We can raise awareness relatively quickly."
Stabile said that coming off the success at the Cal/OSHA hearing performers are confident and asking him how they can help get out the message. But first, the industry has to craft one that works.
"The first thing that we are doing is to educate performers about this initiative," he said. "The condom issue is always a complicated one for people outside the industry to understand. What remains to be seen is how well we can explain that to them. There are a number of voters that don't want to be involved with anything pornographic. The best we can do is educate the people who will be voting on it."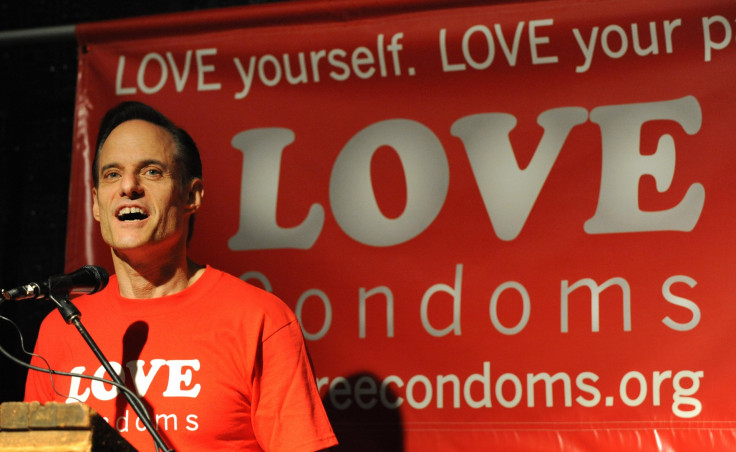 The proposed state law, backed by the AIDS Healthcare Foundation and its president, Michael Weinstein, would mandate condom use on all adult film sets in the state of California, which most in the industry are against. Measure B, a similar initiative in Los Angeles County that passed in 2012, has pushed a lot of filming out of the area or underground.
Performers IBT has spoken with say it's an overreaction to a problem that doesn't even exist — there has not been a confirmed HIV transmission on a California porn set since 2004 — and the scores of performers who testified at the Cal/OSHA hearing said they're happy about the current testing and safety procedures. Chanel Preston, an adult actress who testified at the Cal/OSHA hearing, told IBT that condoms can cause painful friction burns when having high-impact porn sex for hours on end with someone she's often not even attracted to. And the adult film audience has voted with its dollars and page views in favor of condomless porn.
Preston said the scariest part of the ballot measure is a provision that would allow any California citizen to sue a producer making a film without a condom and get up to 25 percent of the proceeds from any fine, creating a literal perverse incentive. "This leaves us open to crazy anti-porn zealots," she said. "People trying to shut down the industry."
But in the bite-size manner Americans tend to process political positions, opponents of the condom law, which is both a nuanced and mature subject, have an uphill battle. Preston said the way it's likely to be framed on the ballot won't help.
"I'm not sure what the title of the ballot initiative is going to be, but it's probably something along the lines of 'Safer Sex in Porn.'" she said. "Who doesn't want that — but that's very misleading. There's a lot going on in the bill that people aren't going to pay attention to."
That makes simple campaign slogans or catchy ads a challenge. "Make America Great Again" may not mean much, but it's a lot more digestible than "While Safe Sex Is Generally A Good Idea For The Civilian Population, This Measure Is Actually Counterproductive For Porn Performers Who Have Very Different Intimacy Concerns Than Spring Breakers."
"It's a long explanation," she said. "I don't know what you put on a billboard."
But fortunately for Preston and her colleagues, they have way more effective ways to reach voters than buying giant road signs. Preston has more than 143,000 Twitter followers and multiple videos that have been viewed millions of times. There have to be some persuadable California voters in that mix, and she's just one actress.
"I think that what you'll see is a lot of nontraditional outreach and a lot of nontraditional media," Stabile said. "I don't think we're in a position to take out large TV ads or other traditional political spending. But we have a lot of creative solutions."
And while condoms in porn isn't exactly an issue swing-district politicians are generally clamoring to weigh in on, Stabile and Leue said that based on past experiences with other condom proposals, such as Measure B, some elected officials do care. In addition to forming their PAC, they're in active discussions with state politicians and expect supporters to emerge on both sides of the aisle.
"We had a number of legislators that didn't want to be involved with it at all on the conservative side because it had to do with sex," Stabile said. "But there was a strong contingent of conservative voices who said this is tremendous government intrusion and so much money was being spent. And certainly on the left, it was mixed."
In late January, the San Francisco Democratic Party officially opposed the ballot initiative. Stabile said more political support should emerge, as the industry refocuses from the Cal/OSHA hearing, which he said consumed most of its energy, to November's ballot measure. He said the challenge now is to raise awareness so the measure's flaws can speak for themselves. Expect Porn Twitter to become a lot more political.
"You haven't had performers really speaking about it in volume," Stabile said. "We haven't had politicians come out, and I expect we will. When you look at most ballot initiatives, when people learn about the problems, that's when the tide turns."
© Copyright IBTimes 2023. All rights reserved.