How Prince Charles' Rude Joke About Having 2 Wives Upset Princess Diana
Prince Charles has made a joke about having two wives in the presence of Princess Diana more than once. During different occasions, the future king's statement deeply upset the late Princess of Wales.
In the documentary "Wallis Simpson – Royal Stories," Gwanwyn Evans, the mayor of Brecon, Wales, recounted a time when the Prince and Princess of Wales walked down each side of the street to greet the massive crowds.
He said that the royal fans couldn't contain their excitement upon seeing Princess Diana up close and whenever she would walk farther away from them, they would try to beckon her over.
Prince Charles was also welcomed by the crowds, but it was evident that they were more interested in seeing Princess Diana. The incident reportedly didn't make the heir to the throne very happy.
Later that day, Prince Charles uttered an insensitive joke, but it is unclear if he did it intentionally to get back at his then-wife.
"I've come to the conclusion that really it would have been far easier to have had two wives to cover both sides of the street. And I could have walked down the middle directing the operation," he said.
While the crowds roared in laughter, Princess Diana seemed as though she wasn't amused. She sat on stage with her head bowed, and her face seemed blanked.
It has been revealed that Prince Charles used to repeat the same joke about having two wives in some of his royal engagements. He said it in New Zealand in 1983 just two years after marrying Princess Diana and again in 1992 after he and Princess Diana separated.
In the BBC documentary "Charles: The Destiny of a Prince," Prince Charles is featured at the state banquet hosted by former President Roh Moo-hyun in Seoul. In his informal speech, he said, "I have come to the conclusion it would have been far easier to have had two wives."
The statement was quite offensive to Princess Diana because she knew back then that Prince Charles was having an affair with Camilla Parker Bowles.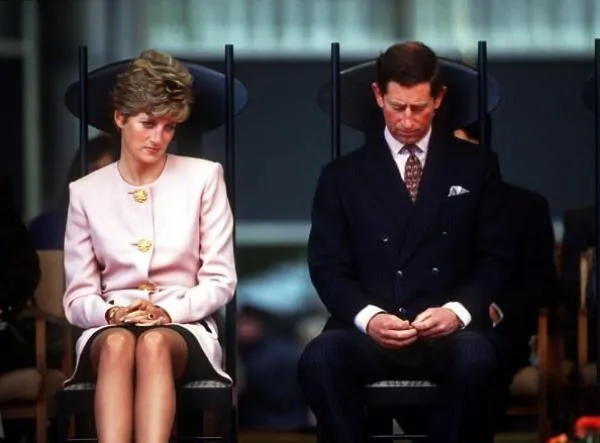 © Copyright IBTimes 2023. All rights reserved.