How Prince Harry, Meghan Markle Could Leave Royal Fans 'Jaded' With Son's Photos
Prince Harry and Meghan Markle have just been warned about leaving their royal fans jaded with posed photos of their son, Archie Harrison Mountbatten Windsor.
Royal expert Ingrid Seward also reacted to the report that the Duke and Duchess of Sussex's son's christening will be a private event and only 25 people are expected to be there.
While speaking with Daily Mail, Seward said that royal fans are disappointed with Prince Harry and Markle's decision to once again keep things about their baby private.
"I think what people want and what people are used to seeing are lovely family images of the baby in the royal Honiton lace christening gown. They won't want an artsy Instagram shot of Archie's foot three days later if it's left up to the couple themselves to take pictures and release them," she said.
As of late, Prince Harry and Markle have already released two photos of their son, who was born on May 6. But both photos are quite mysterious because Archie's full face and body are not shown.
On Mother's Day, a photo of Archie's foot was uploaded on Sussex Royal Instagram. On Father's Day, a photo of Archie's face covered in half was uploaded on the social media account.
"The pictures they issue are so stylized. People just want to see Harry, Meghan, and the baby and the gown, and the godparents, that's all. It's traditional, but there's nothing wrong with a bit of tradition when it comes to a royal baby… I think this is quite Harry-led and it is putting Meghan in a very difficult position," she said.
Seward said that Markle is the one getting all the flak for keeping photos of her son private simply because she's the newest addition to the royal family. But the royal expert also said that she thinks the Duke and Duchess of Sussex don't realize that what they're doing is wrong so the criticisms that they have been receiving are also unfair.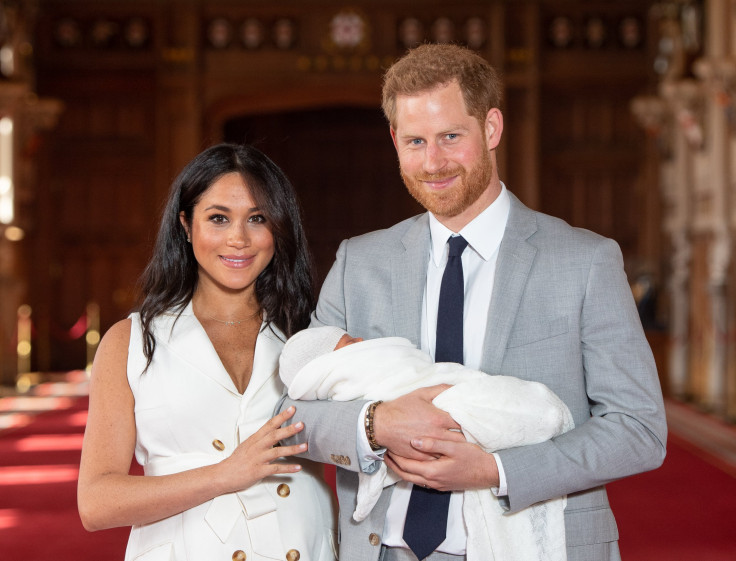 © Copyright IBTimes 2023. All rights reserved.