How To Protect Your Browsing History: Internet Service Providers Argue Against Your Privacy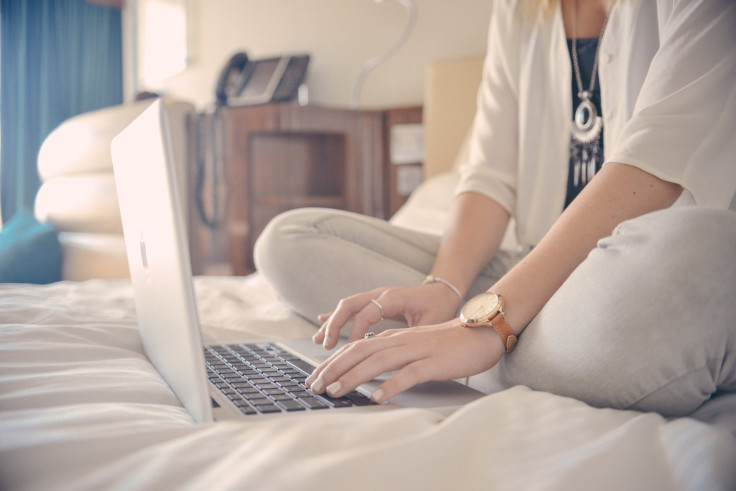 In a filing to the Federal Communications Commission published Thursday, internet service providers indicated to the government that they don't believe web browsing and app usage data should be classified as "sensitive" information.
The filing was issued by the CTIA, a lobbying group that represents a number of major wireless communications companies including AT&T, Verizon, T-Mobile and Sprint—the four largest mobile carriers in the United States.
Read: FCC Votes To Block Rules That Kept ISPs From Collecting Your Info Without Permission
In the document, the organization argues the FCC has wrongly decided to consider a user's web browsing history and app usage data to be sensitive information and should not qualify for additional protections for collection.
"To justify diverging from the FTC's framework and defining Web browsing history as 'sensitive,' the Commission and the Opposition both cherry-picked evidence in an attempt to show that ISPs have unique and comprehensive access to consumers' online information," CTIA wrote. "As the full record shows, however, this is simply not true."
The CTIA's complaint stems from a set of consumer protections known as the Broadband Consumer Privacy Rules passed last October. Under the rules, information regarding a user's finances, health, information from children, precise geolocation data, web browsing history and app usage history was to be classified as sensitive.
The Broadband Consumer Privacy Rules would require service providers to get permission from its customers before collecting any sensitive information. Those companies could continue to collect non-sensitive information by default, but would have to provide an option for subscribers to opt-out.
While the first set of protections from the Broadband Consumer Privacy Rules were set to go into effect earlier this month, the FCC stayed the rules and is currently seeking public comment on how to proceed on the issue.
Read: Advertisers Ask Congress To Kill Broadband Privacy Protections
Internet service providers are not alone in wanting browser history and app usage to remain available for collection. Last week, lobbying groups representing the advertising industry issued a statement encouraging legislators to eliminate the rules restricting data collection.
How To Keep Your Data Private: What Are VPNs?
While internet service providers and advertisers continue to push for the ability to collect more information from users, there is still recourse even without legal protections.
Dallas Harris, a policy fellow and expert on broadband privacy at open internet advocacy organization Public Knowledge, told International Business Times consumers can invest in a Virtual Private Network (VPN) to help protect their data.
VPNs allow users to route their traffic through a remote server using an encrypted, secure connection. The process effectively masks the user's activity from anyone who may be tracking it, including internet service providers.
Harris also advised going online to their user account with their service provider and changing their settings for information sharing. If it's not available online, she suggested calling up the company, though noted the process might not be easy.
"Consumers can contact their internet service provider and try their best to exercise their options. I tried it once, it took me about an hour and a half to opt out and I consider myself to be fairly adept at these things," she said.
Even searching in incognito mode or in a private browsing window and using a more secure search engine to avoid surrendering data to third-party advertisers can provide some additional privacy.
© Copyright IBTimes 2022. All rights reserved.
FOLLOW MORE IBT NEWS ON THE BELOW CHANNELS